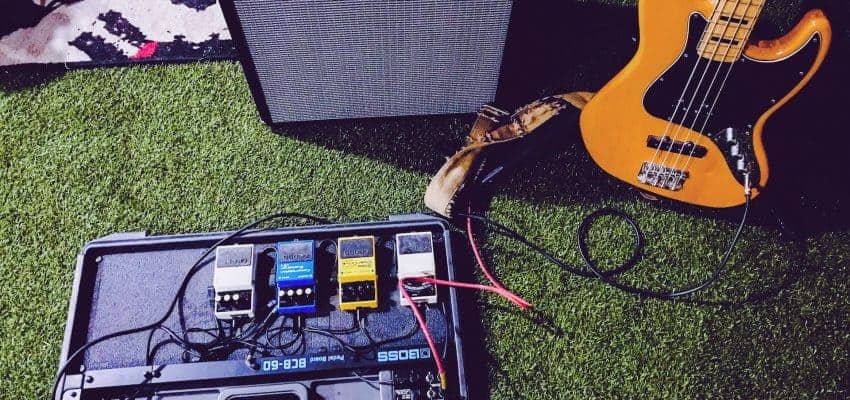 11 essential bass guitar accessories for beginners
To set yourself up for success when starting on the bass guitar, you need certain accessories.
There are a lot of bass accessories on the market though, so we've narrowed the list down to 11 that we consider to really be essential for beginners.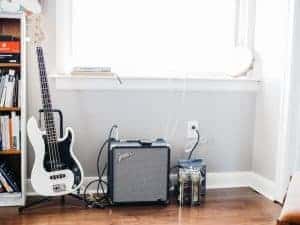 Without a bass amp, your bass guitar will make very little sound, making practise close to impossible.
If you're not ready to invest in a bass amp that offers enough power for gigging, there are a range of small practise amps which serve as a good entry point.
You got your bass amp but you forgot your lead! As a result your amp is useless.
Of course, this won't be your fate because we've looked after you here.
Pro tip is to make sure you get a couple of leads in case one is, or becomes, faulty.
Also, learn proper coiling technique for music leads, it's not the same as for rope. Below is a video to help you with this one.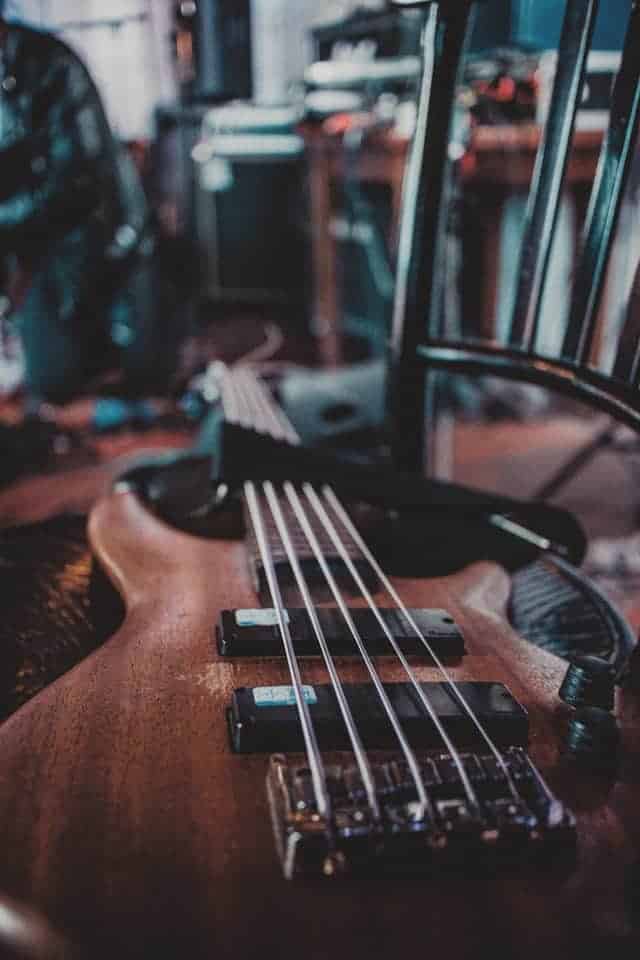 Your bass guitar will come already stringed.
But guess what? Beginners are notorious for over tightening strings when they are learning to tune for the first time and also for plucking the strings with more force than is needed, both of which can cause strings to break.
For this reason, a set of spare bass strings is a must.
It could be argued that owning a bass guitar stand isn't essential from the start. But we think it just about makes the list, here's why…
You don't want to store your bass guitar on its stand, that isn't a good bass maintenance habit. However, you need to be able to put the bass somewhere while you do other things during practise, like use a device or look through a music book.
If you don't have a bass guitar stand, you'll have to put it on the floor or somewhere else less than ideal during which it's easy to knock the tuning pegs, putting your bass out of tune, and interrupting your practise as you need to stop to tune again.
We are all for uninterrupted practise, so we have to recommend getting that stand.
A good sturdy music stand is needed for holding up sheet music (or even a device) while you play. If it's only for use at home, opt for a heavy one that won't easily get knocked down.
If you plan to move around, there are portable music stands on the market which are perfect for that purpose, but they are less sturdy for constant home use.
6. Bass guitar picks (plectrums)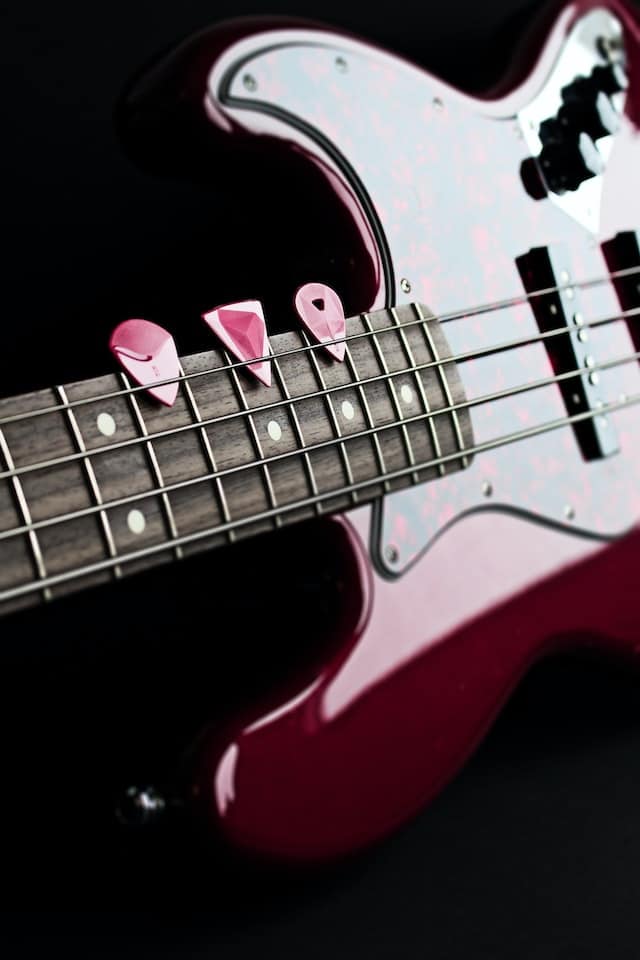 This is another contentious one. In all likelihood, when you first start learning the bass, you won't start with a pick.
Certain styles of bass use picks to get a more aggressive bass sound, but that isn't normally where bassists start.
So why have we included it as essential?
We think that the sooner you start to get the feel of a pick, the better. But more importantly, your fingers may get sore when you first start to learn, and switching to a pick might enable you to get those extra 5-10 minutes of practise in, which add up over time.
7. Hard case (or failing that a padded bag)
The thing is, it's all too easy to damage an instrument like a bass guitar. They are heavy, awkward to move around, and get damaged with far less force than you might expect.
Additionally, as you can tell from this article, there are a number of accessories that you need with your bass at all times.
A hard case or a padded bag solve these issues.
But a note of warning: a hard case is far, far preferable to a bag, offering much higher protection. If you are able to invest in a hard case from day one, do so.
Use a microfibre cloth to clean your bass, removing fingerprints, dirt, and other grime left during practise or performance.
Buff away those marks to restore the shine of your bass guitar.
After all, it's more attractive to play when it shines!
Just like any instrument, timing is important in playing the bass guitar. The ability to stay 'on beat' (at the right tempo) enables you to play with other musicians or along to backing tracks.
Metronomes are devices that create a click at certain tempos, enabling you to get used to staying in time.
Fortunately, you can use our free online metronome (with tap) whenever you need it, on any device.
It's actually one of the most used online metronomes in the world!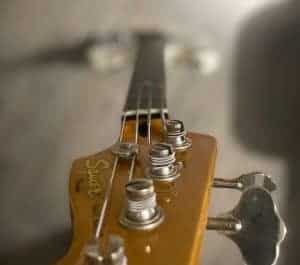 If you start practising and your bass is out of tune, you'll very possibly think you're playing the wrong notes when you're not.
To avoid that, tune your bass before every practise session.
There are a number of digital tuners to choose from and also apps, either will do the job well (just double check that the tuner works on bass guitars and not just six string guitars).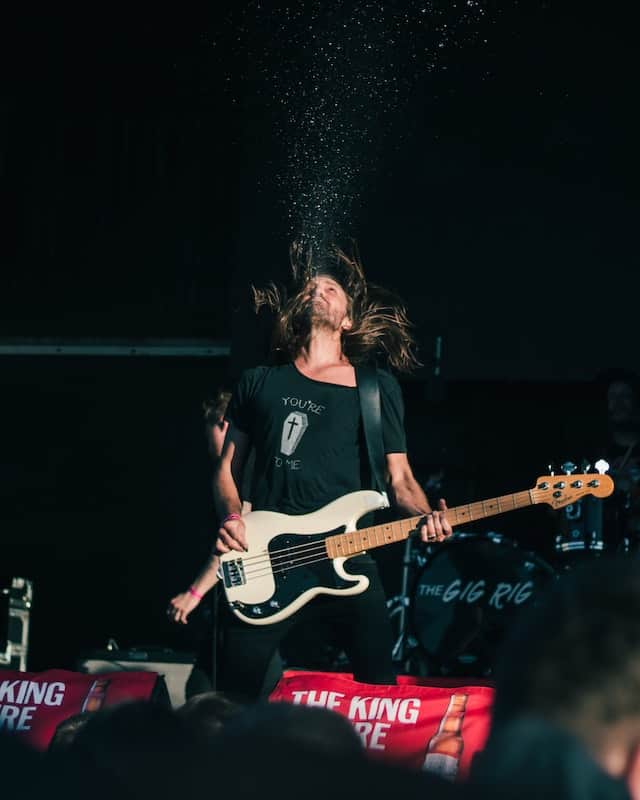 A strap is another one of the bass accessories that some would say isn't essential for beginners. Their rationale would be that beginners can just sit down while they practise.
But we don't think you should be limited in that way. We feel if you want to practise standing up some of the time, you should be able to.
Of course, you won't have that option without a strap.
So, grab a strap and enjoy your freedom!
Final thoughts on essential bass guitar accessories
There were a few honourable mentions that didn't make the 'essential' benchmark. These included:
Bass guitar pedals, which change the sound of your bass and are super fun but not essential for beginners.
Capo, which can be used to shorten the bass strings and make all the notes higher.
Headphone amplifier (and headphones), which bypass the need for an amp altogether and can be a lifesaver for the rest of the family or house mates.
But you're now equipped with the essentials and you know the reasons why, so all that's left to say is we wish you all the best in your learning journey.