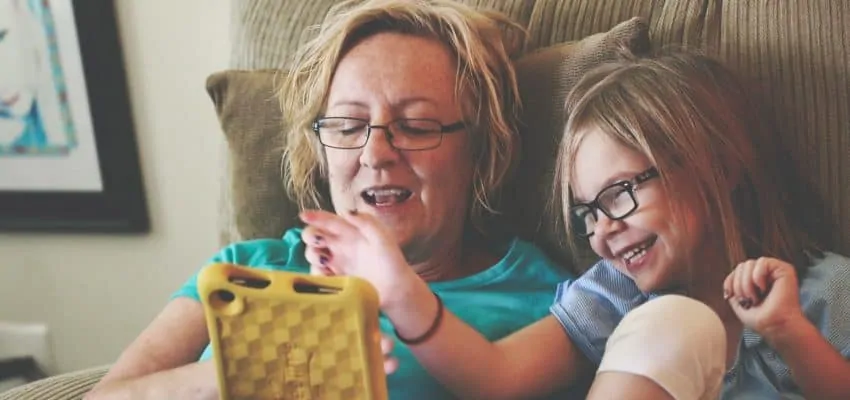 88 free music games online in 2021
Music teachers, both private and school, have been handed a huge challenge by the coronavirus: deliver lessons online and do it now.
We know how hard this is and so, to help, here's a list of 88 free music education games online, categorised and individually checked to ensure they still work (at time of writing).
Many of these games are built on Flash which is has now been discontinued by Adobe, that's why we also included some options of how to access the Flash games.

How to make the games work (Flash)​
When you first visit many of these games you will be greeted by an error message that will look similar to this: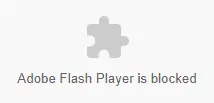 Here's how to enable Flash and get past this hurdle:
Laptops & Desktops (Win or Mac)
At time of writing there are no good free options to access Flash other than the free trial available for Windows or Mac with the Puffin Browser. Beyond the free trial you can opt for the premium version to continue accessing the Flash games.
There's no free solution to accessing Flash games on the iOS operating system for iPads and iPhones. However, there is a cost-effective app that works, it's called Puffin Browser Pro.
On your iOS device, go to the App Store and search for Puffin browser, then purchase it (it's $4.99 USD at time of writing). Next, browse back to this page using Puffin browser and all the games listed here should work.
To play these Flash games on Android devices (phones and tablets), you have two options. Firstly, to install the FlashFox browser (for free) which comes with Flash enabled, or second, to opt for the paid or free version of Puffin Browser.

Music composition games
This section contains various games that enable students to compose music and rhythms without needing a real instrument.
Create your own Kandinsky painting and listen to the sound it makes.
This game doesn't require Flash.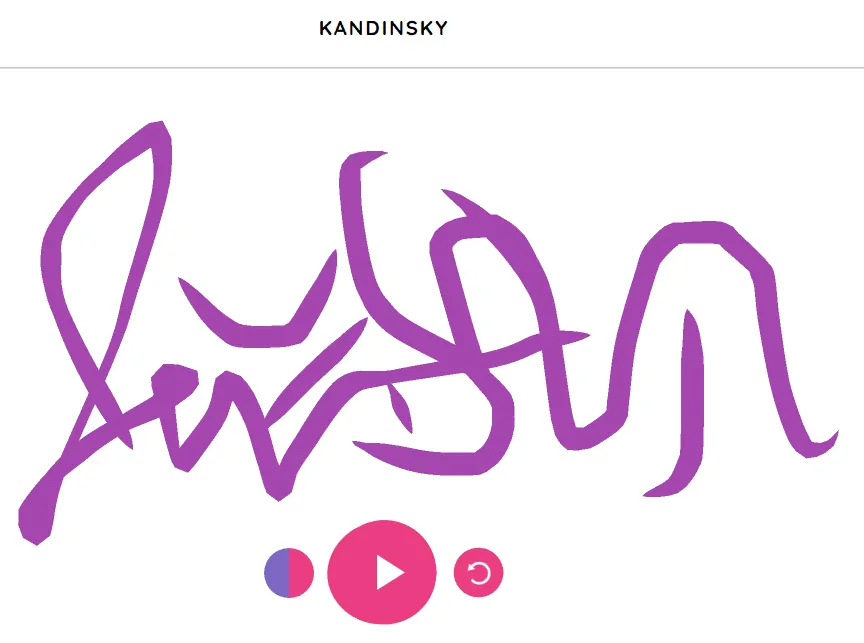 Drag the blogs to compose your own music.
This game isn't great to look at but it's still quite fun.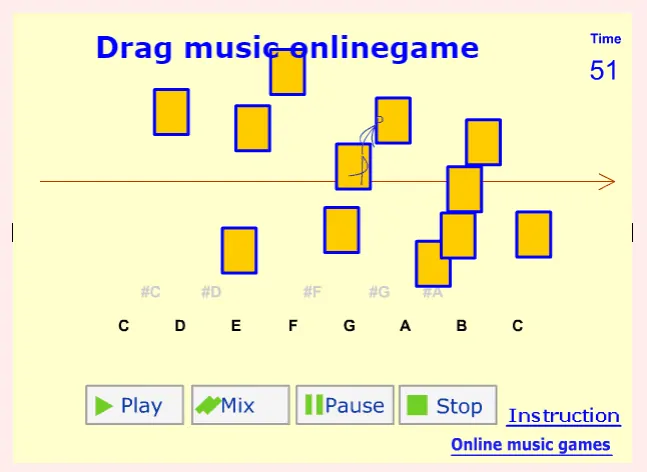 Ear training games
This section includes games that train the ear to recognise notes, sounds and tones.
Pair each musical note card with the same note and clear the grid with as few tries as possible.

Musical composers games
In this section, we list games that help students to learn about classical music composers and their works.

Musical vocabulary games
This section lists games that help students to learn music vocabulary either through recognition or via more practical demonstrations.
Musical Elements Matching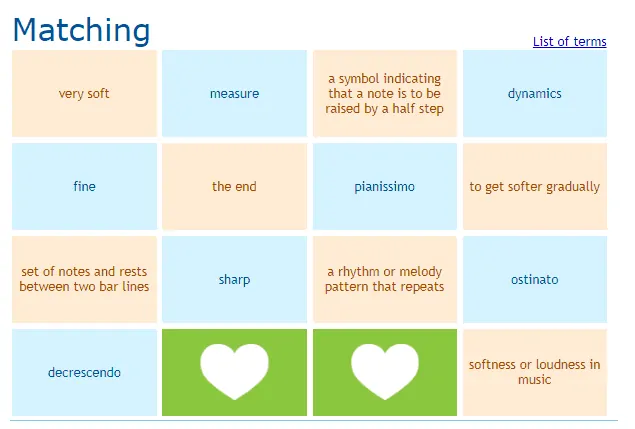 Musical instrument games
For students who would like to know more about instruments in general, this section is perfect. Through games, guides and quizzes, students will learn while having fun.
Music Mania! Instrument Gameshow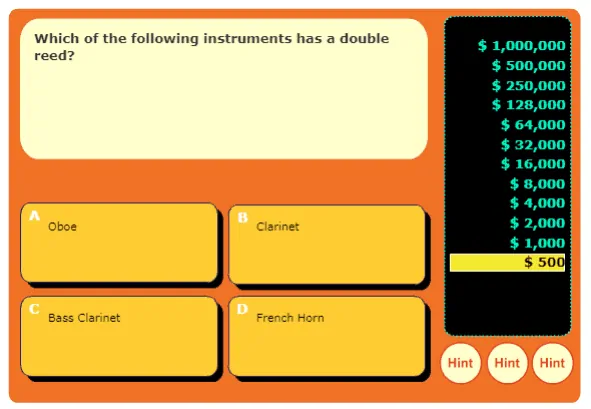 Instrument Gallery String Instruments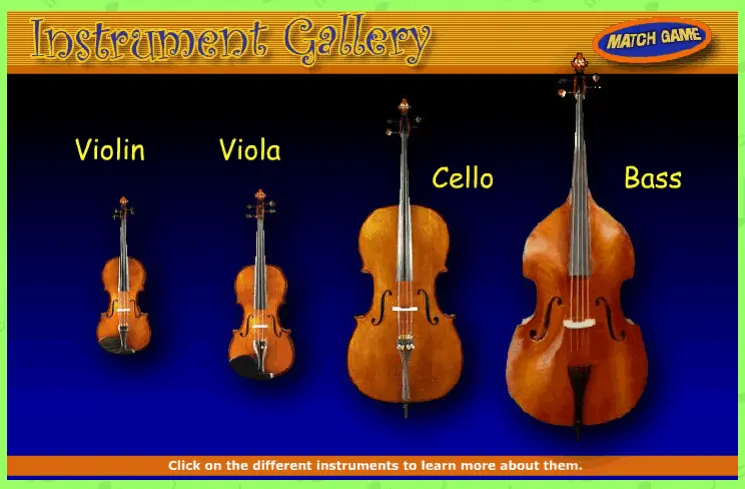 Young Person's Guide To The Orchestra
Play through this interactive guide to learn more about the Orchestra.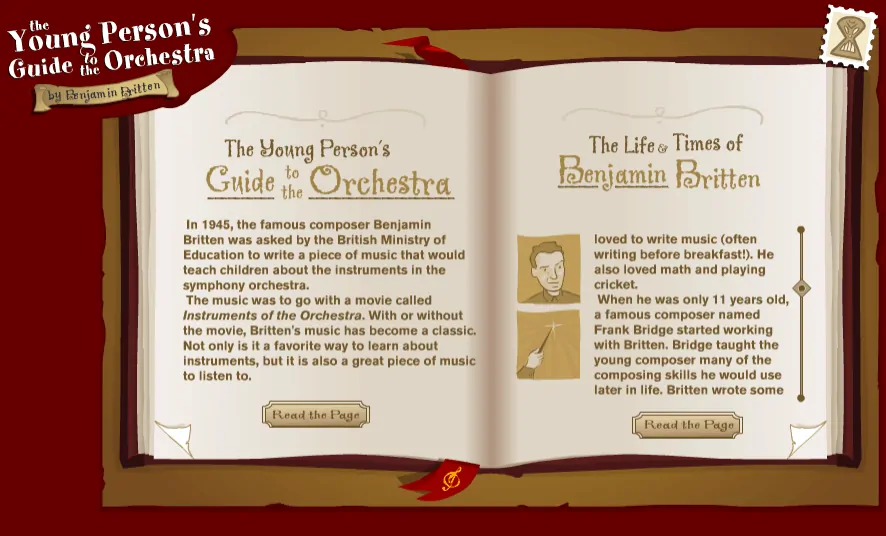 Music Instrument Spin-Off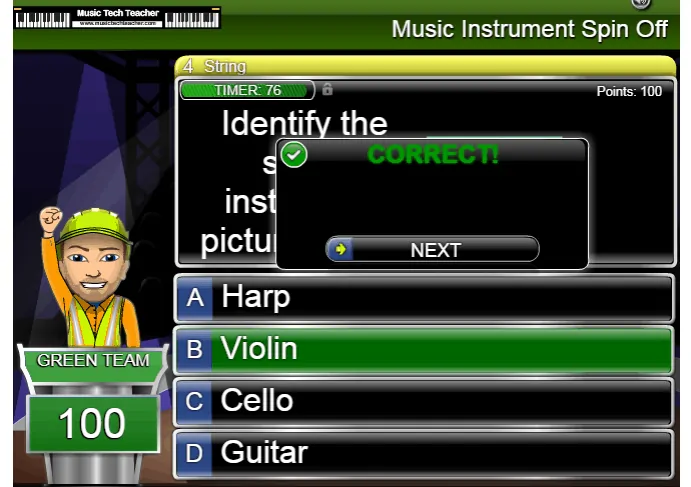 Instrument Family Football Quiz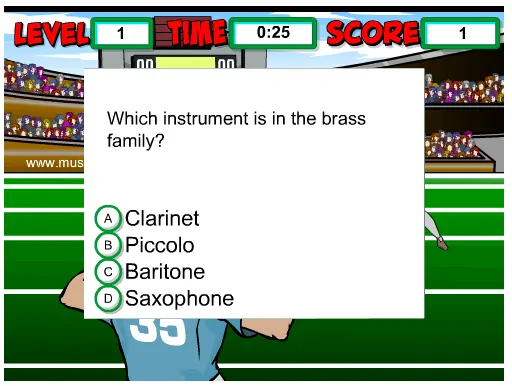 Music Family Space Invaders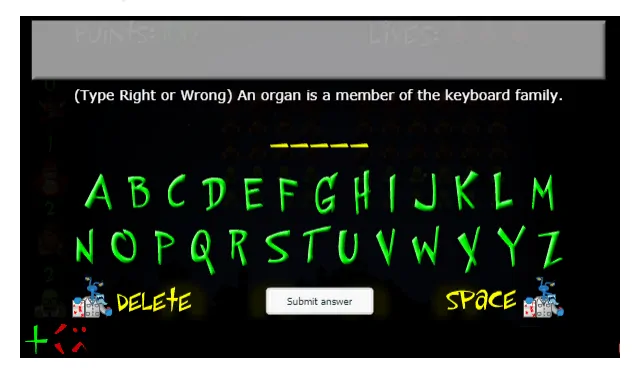 Mighty Music Man Instrument Quiz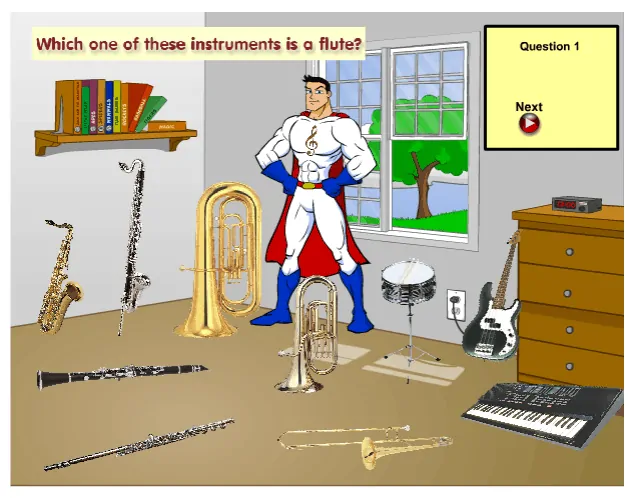 Identify The Instrument Families Quiz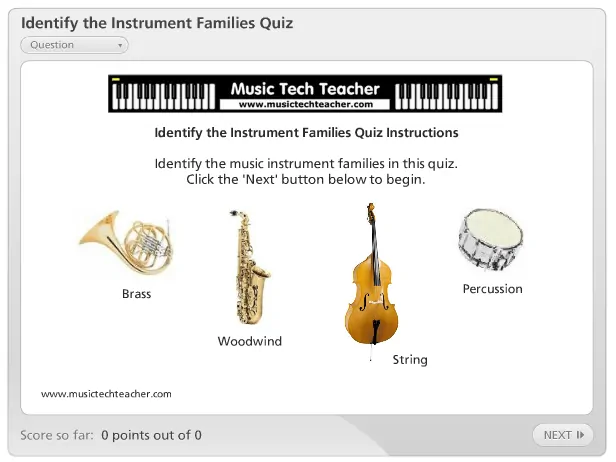 Identify The Instrument Sounds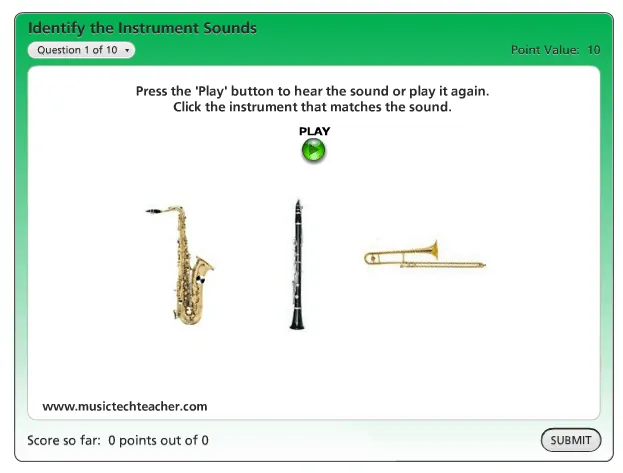 Instrument Concentration Game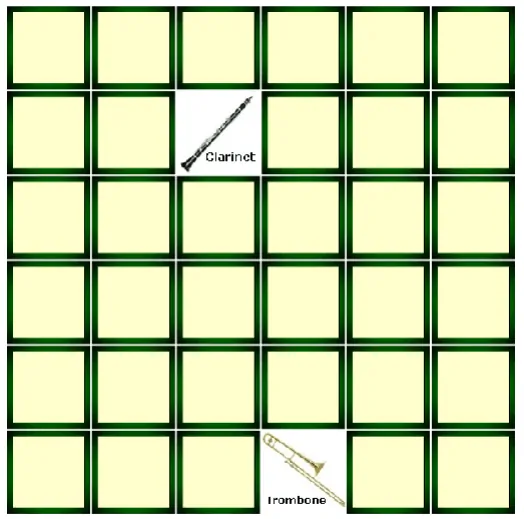 Instruments Of The Orchestra
Click on each of the instruments to learn more about the orchestra.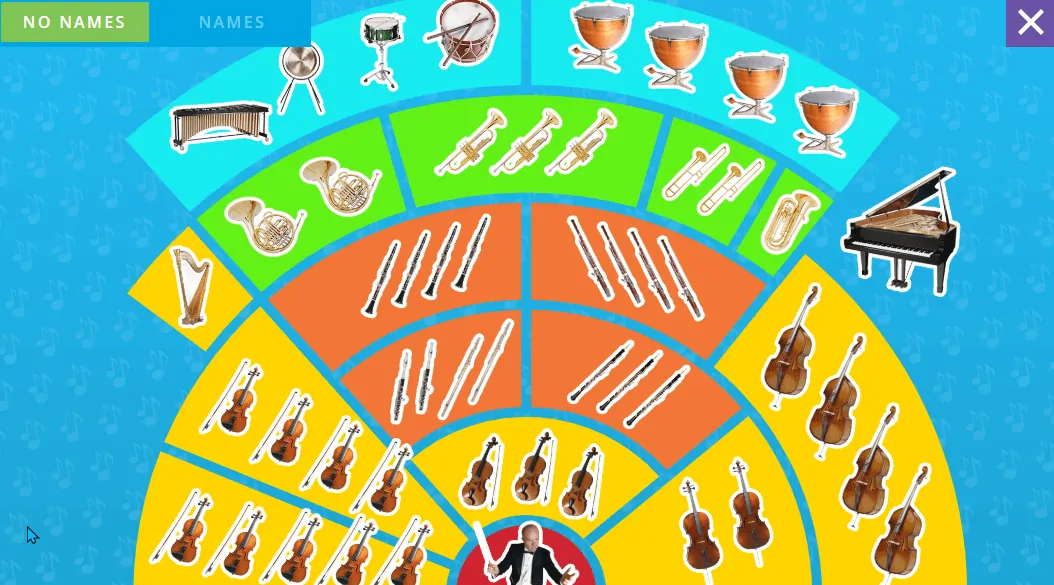 Musical notation games
This section is full of fun and interesting ways for students to improve their knowledge of musical notation.
Learn more about arpeggios by clicking on the color wheel.
This game doesn't require Flash.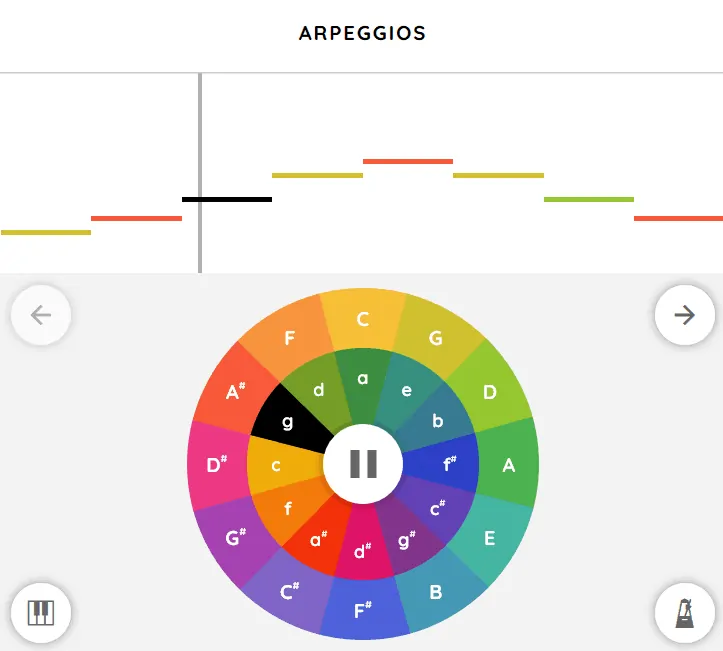 Listen to the melody and then press the key that identifies the correct pitch.
Word Warrior Bass Clef Music Quiz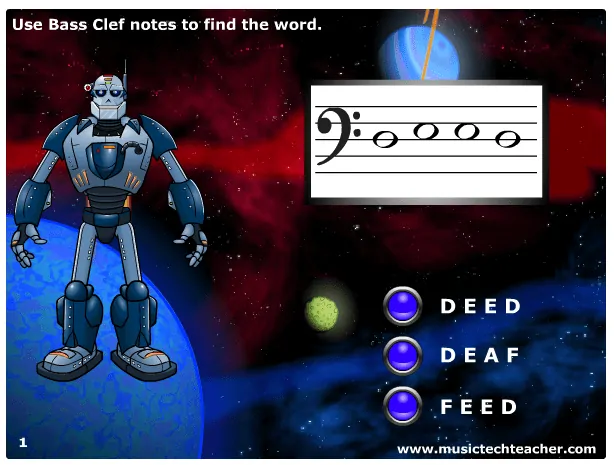 Treble and Bass Clef Basketball Quiz
Answer the question to score in this quiz basketball game.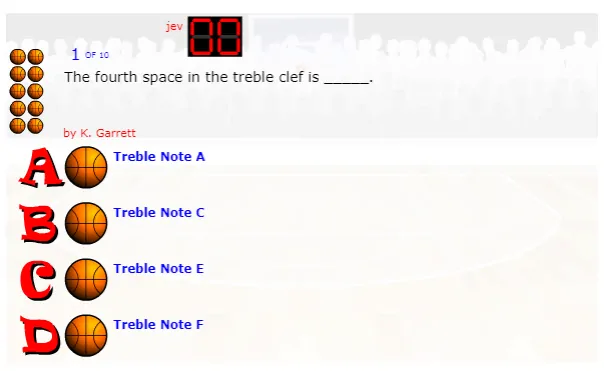 This version of Flash Notes is the same as Flash Notes (above) but with a virtual keyboard for input instead of letter names.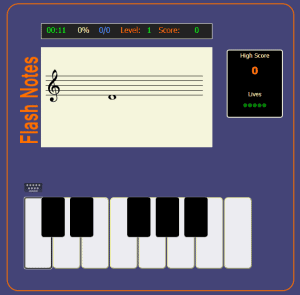 Rhythm games
This section contains games that either involve creating rhythms or matching rhythms.
Create your own rhythm patterns by adding percussion notes.
This game doesn't require Flash.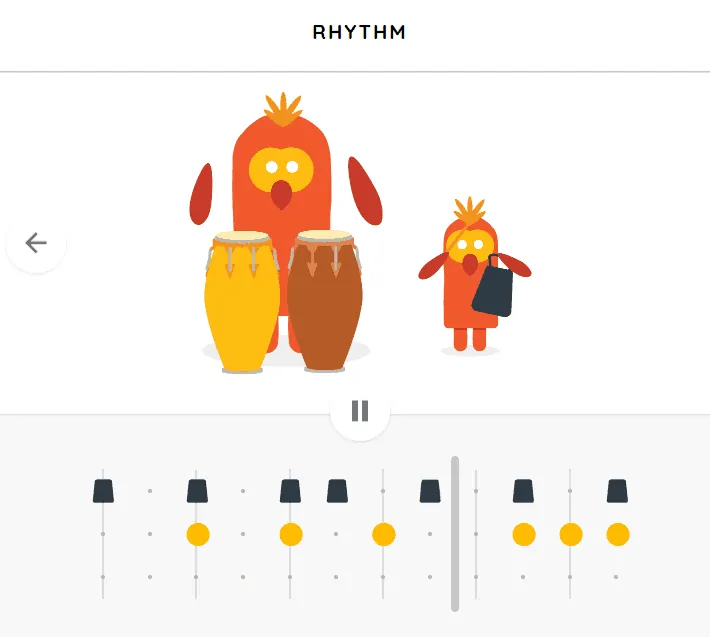 Extra games
Here are a couple of extra music games that we really liked but which didn't exactly fit into another classification.
Carnegie Hall: Interactive Music Map for Dvorak's Symphony No.9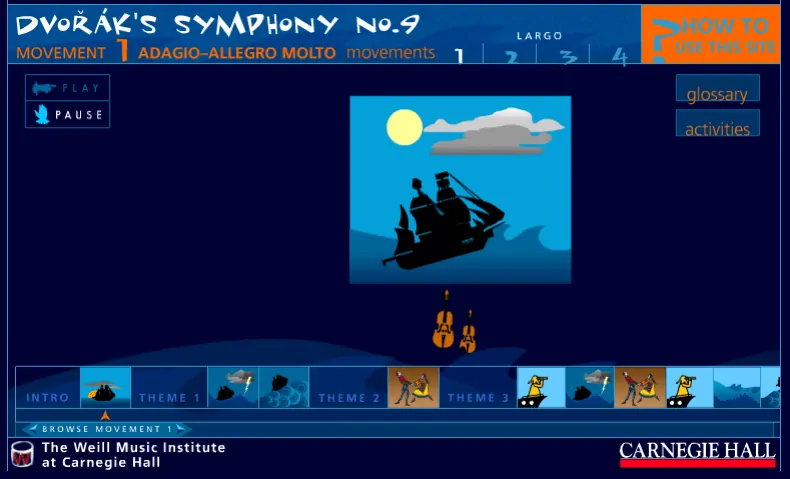 We hope this list saves music teachers and students a lot of time and research, and helps everyone on their way to musical success.
If you know of music games we've not listed above, feel free to leave a comment to let everyone know.