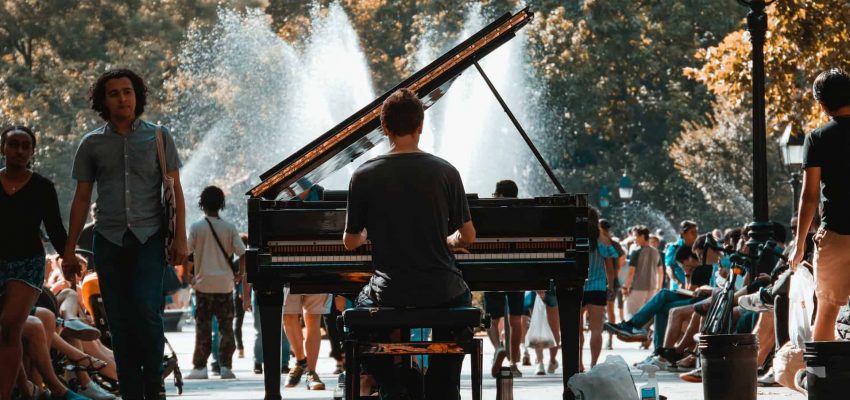 12 top piano tips for beginners
When you're just starting your piano journey, a few small things can make a big difference to your long-term success. This page is dedicated to those things, the 12 top piano tips for beginners.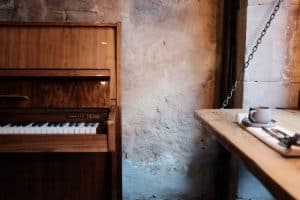 Renting a piano rather than buying one when you start out can be a great idea because it gives you time to decide if it's really your thing or not.
Further to this, you can incentivise yourself by setting a milestone you have to reach where you will reward yourself by purchasing your own piano. That's quite a carrot.
2. Practice often rather than long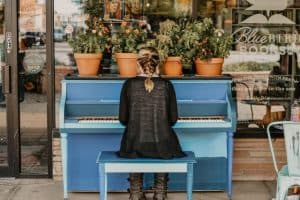 A 30-minute daily practice is better than two hours of practice once a week. You will learn faster and master your pieces more efficiently doing this because repetition is the key to muscle memory.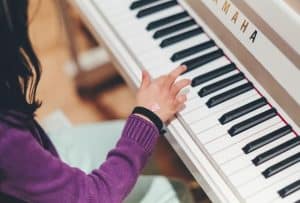 When you make practising scales a part of your regular routine you'll gain practical knowledge of the 12 key signatures, memorising the sharp notes and flat notes within each key.
Additionally, your finger dexterity will come on leaps and bounds due to playing scales.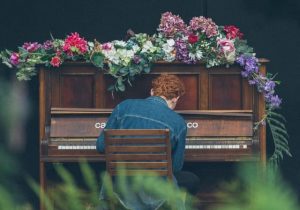 When tackling a new piece, learn your notes slowly and accurately instead of quickly and haphazardly.
It's better to learn correct technique slowly rather than to learn improper technique quickly.
And don't worry, speed comes with accuracy.
Learning is faster and a lot more memorable if you play pieces that you actually like, or better still, ones you love.
Try to incorporate pieces of music that you love right from the start. The thrill of hearing music that you love coming out of your own hands through your piano shouldn't be underestimated as an incentive.
6. Learn how to sight read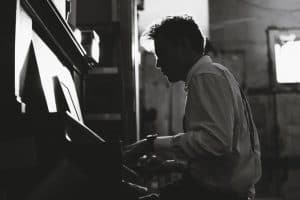 Although memorisation is important, it is also crucial that you to learn how to sight read. 
Having the skill of sight reading helps you to understand rhythms, note patterns, and key signatures which, in turn, make it easier to improvise and play without music.
7. Record your piano practice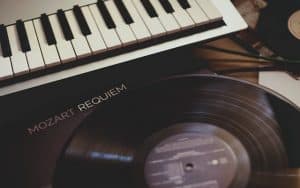 Recording your piano practice sessions and listening back to sections afterwards helps you to identify areas for improvement and weaknesses you can work on.
8. Practise without sheet music
Train your memory by memorising pieces while you practice with sheet music. When you are confident enough, try practising without the sheet music to see if you can recall it. This results in a deeper understanding of the piece than sight reading alone produces.
9. Breakdown pieces into chunks
When mastering new material, don't try to play all of it in one go. Instead, break it into manageable chunks to make it easier for you to absorb.
Playing in sections is the best approach to learning complicated pieces of music.
10. Expand your musical influences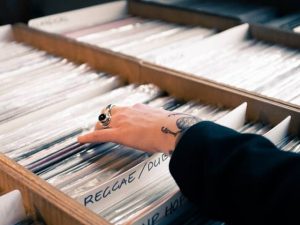 Ask a teacher or a friend what their musical influences are and select a few to research and listen to. Then, look into the influences of artists and composers you already like, chances are you'll strike gold.
Expanding your musical influences exposes you to a more diverse selection of music which will make you into a more rounded musician.
11. Perform as much as possible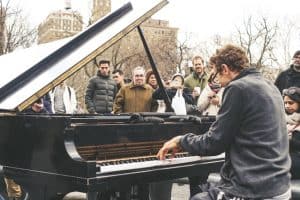 Part of learning how to play the piano is learning how to play in front of other people. 
Playing in front of a crowd makes you perfect your performance to a higher level and helps you build confidence in your playing.
12. Warm-up before practice
Playing the piano involves using your muscles just like any other physical activity. As you'll know if you've ever tried to play a sport with cold muscles, performance is better when muscles are warm.
Doing warm-ups not only improves your playing, it also helps you play longer with less fatigue.
Final thoughts on piano tips for beginners
The piano is a wonderful and rewarding instrument and it's important that beginners get the support they need when just starting out, to avoid common pitfalls and achieve their goals. The tips on this page can make the difference between a failed hobby adventure and a lifelong joy.
Do you have any more tips? Let us know in the comments.