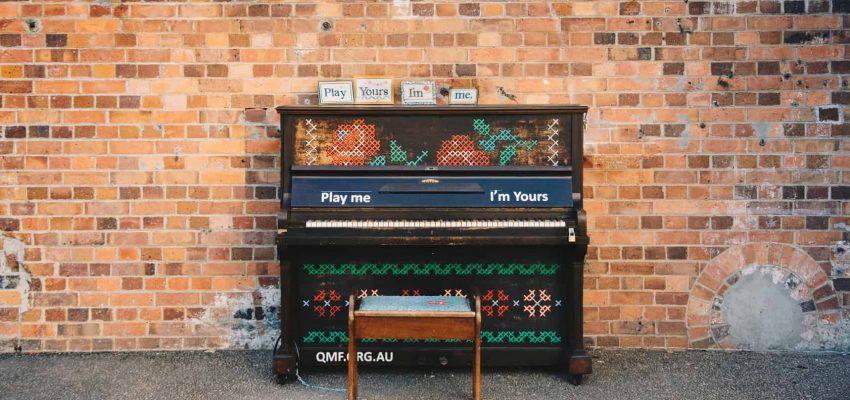 7 essential piano accessories for beginners
If you've just started learning piano, you probably want a simple guide to the most important piano accessories.
That's why we've put together this list—to help you get the most out of your piano and keep it looking and playing beautifully.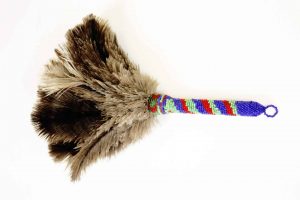 To ensure that your piano keeps it's shiny finish make sure you use a feather duster regularly. 
Why not splash out and get a new one just to use on your beautiful piano?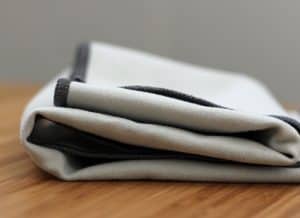 Once the piano is dusted well, you can now polish away the tougher dirt using a delicate microfiber cloth without fear of scratching the surface.
The microfiber material buffs out dirt without the need for using polishing chemicals or liquids.
The piano, like all musical instruments, is heavily reliant on timing. To train yourself in timing, you'll need a metronome to practise against, using the steady click at a set number of beats per minute to regulate your tempo.
If you're not ready to purchase a metronome or would just prefer a digital version you're in luck, our free online metronome is the perfect solution.
4. Piano stool (or bench)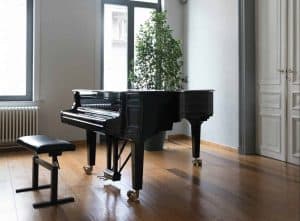 You cannot play the piano at your best if you're not comfortably seated. Invest in a comfy piano stool that allows you to sit up straight while giving you the ability to move your arms freely without hitting chair arms.
The ability to adjust a piano stool's level is also essential because it enables you to keep your elbows at the right angle and generally hold the right posture at your piano.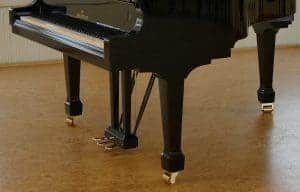 The piano is not as portable as other musical instruments, however, that doesn't mean its a stationary object.
You can opt to attach caster wheels onto the piano's legs in order for it to be more movable.
These are especially useful when you wish to easily rearrange your music room or even transport the piano to another room.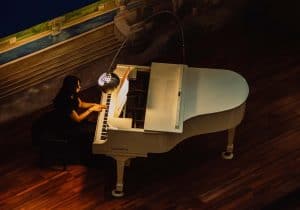 Lighting is important so you can see the keys correctly and to read sheet music in low light or at night. 
Invest in an elegant lamp to help you see better and perform with ease.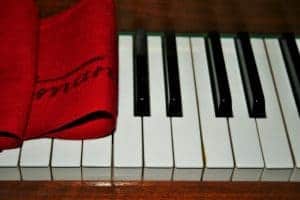 Covering your keys with a fabric cover as well as getting in the habit of shutting the lid when you've completed your practise are important parts of piano care.
Not only do these things keep the dust off the keys, they also protect them against being chipped by accidents such as heavy objects being dropped on them.
Final thoughts on essential piano accessories
Before we close off, well done for embarking on the journey of learning the piano. It's a hugely rewarding pursuit and one that brings a lot of joy to an individual and a household.
Getting the right accessories and forming good habits from day one really helps to achieve a smooth start and therefore a successful passage from beginner to intermediate levels and beyond.
Which accessory is your number one? Are there any we've missed? Leave us a comment.