Piano history every pianist must know
The history of piano is rich and deep and contains enough detail to fill many rainy days of reading. 
If you'd rather start with a light overview that covers all the important points, you're in luck. On this page, you'll find an easy to digest timeline starting with the invention of the piano, covering its most influential composers and ending with suggestions for further research into contemporary pianists.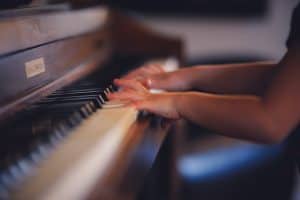 Jump to a section of this page:
When was the piano invented?
The piano was invented around the year 1700 by Bartolomeo Cristofori, an expert harpsichord maker, during his employ as Keeper of the Instruments for Ferdinando de' Medici, Grand Prince of Tuscany.
It was then adapted by other key figures to include foot pedals, finally taking the form we know today.
Piano history: invention and adoption
A brief timeline of the invention and evolution of early pianos as well as the figures who were key in increasing the popularity of this iconic instrument.
Bartolomeo Cristofori di Francesco
(May 4, 1655 – January 27, 1731)
Bartolomeo Cristofori was an Italian inventor and expert harpsichord maker.
Appointed as Keeper of the Instruments for Ferdinando de' Medici, Grand Prince of Tuscany, beginning around 1688.
Inventor of the piano, building the first around the year 1700.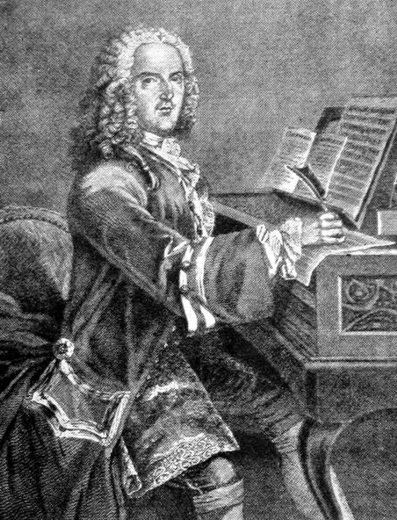 Scipione Maffei
(1 June 1675 – 11 February 1755)
Credited for popularising the piano that Bartolomeo Cristofori invented through articles he published in journals of the day.
Gottfried Silbermann
(January 14, 1683 – August 4, 1753)
Silbermann was a German master organ maker.
Passed on the knowledge of how to build the original piano design and added an early version of the damper (sustain) pedal which allows all keys to continue vibrating after they're pressed while the pedal is held down.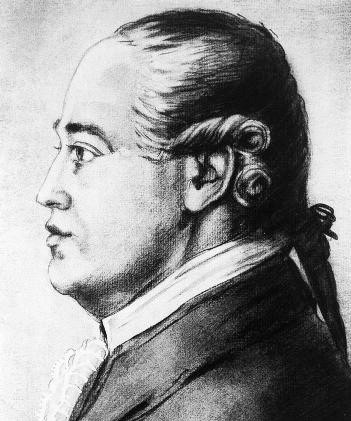 Johann Sebastian Bach
(March 31, 1685 – July 28, 1750)
Bach was a German composer and musician of the Baroque period.
Legend has it that Bach didn't like the first piano he played in 1736 but changed his mind in 1747 during a visit to Frederick the Great of Prussia at his court in Potsdam. At Frederick's request, Bach improvised a piece on a piano and this helped to spread its popularity with composers in Europe.
Johann Andreas Stein
(May 16, 1728  – February 29, 1792)
Responsible for the design of the Viennese fortepiano for which the music of Haydn, Mozart and early Beethoven was written.
Some Viennese fortepianos featured black natural keys and white accidental keys which is the opposite of modern pianos.
Viennese fortepianos produced a softer sound than today's standard pianos.
Jean-Baptiste-Louis Boisselot
(August 18, 1782 –21 May 21, 1847)
Founder of the piano company Boisselot & Fils, established in 1831 in Marseille.
Invented the sostenuto pedal which allows the pianist to sustain notes held down when the pedal is pressed, leaving future notes unaffected.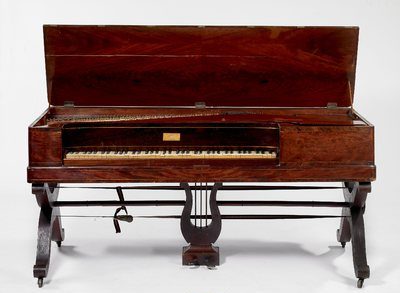 Piano history: the great composers
The piano is a hugely versatile instrument. When you consider the great composers who have created masterpieces on piano, and you listen to their works side by side, it's striking how varied they are.
Beyond Bach, we step into the Classical period with some of the greatest composers of all time.
Joseph Haydn
(March 31, 1732 – May 31, 1809)
Haydn was an Austrian composer of the Classical Period
Father of the Symphony
Father of the String Quartet
Friend and mentor to Mozart
Teacher of Beethoven
Famous works include The Creation, The London Symphonies, and Trumpet Concerto
Wolfgang Amadeus Mozart
(January 27, 1756 – December 5, 1791)
The most prolific and influential composer of the Classical period
Contributed immensely to the popularity of the piano even decades after his death
Famous works include Symphony No. 40, 1st Movement "Allegro", Serenade No. 13, and Symphony No. 41 "Jupiter", 1st Movement "Allegro Vivace"
Ludwig van Beethoven
(December 17, 1770 - March 26,1827)
Joseph Haydn's student
The most recognised pianist-composer during the transition period between Classical and Romantic eras
Manage to produce significant works despite deafness
Famous work include Symphony No.9, Symphony No.5, and the Moonlight Sonata
Frédéric Chopin
(March 1, 1810 – October 17, 1849)
Chopin was a Polish composer and pianist of the Romantic era
Famous works include Nocturne No. 2 in E-flat major, Op. 9 No. 2, Fantaisie-Impromptu, and Piano Sonata No. 2
Franz Liszt
(October 22, 1811 – July 31, 1886)
Hungarian pianist, composer, conductor, and teacher of the Romantic era
Invented a type of performance called symphonic poem
Developed the concept of thematic transformation
Famous works include  Années de pèlerinage, La Campanella, and Hungarian Rhapsodies
Robert Schumann
(June 8, 1810 – July 29, 1856)
Schumann was a German composer
Recognised as one of the greatest composers of the Romantic era
Famous works include Kinderszenen, Piano Concerto, and Dichterliebe
Scott Joplin
(November 24, 1868 – April 1, 1917)
Joplin was an African-American composer and pianist
He is known as The King of Ragtime since he pioneered the genre
He wrote 44 original ragtime pieces, two operas, and one ragtime ballet
George Jacob Gershwin
(September 26, 1898 – July 11, 1937)
Gershwin was an American pianist and composer.
Combined jazz with classical music
Famous works include Rhapsody in Blue which showcased how jazz can be combined with the sounds of a symphony
Piano history: further reading (and listening)
Below are some great pianists to do further research on. Learn more by searching their names in Music Research Engine.
Jazz pianists
Art Tatum
Thelonious Monk
Bud Powell
Herbie Hancock
Bill Evans
Contemporary pianists
Lang Lang
Mitsuko Uchida
Pavel Zarukin
Diana Krall
Martha Argerich
Final thoughts on the history of piano
If you didn't know your Liszts from your Cristoforis and couldn't tell a rhapsody from a ragtime when you started reading this article, we hope you now feel better orientated and informed.
Learning the piano makes you part of a lineage of composers dating back over 300 years. Piano music is always evolving but pianists also celebrate the greatness in their past. We hope this is a tradition you will continue to keep alive.
Did we miss an important part of piano history? For that and anything else, please leave a comment below.