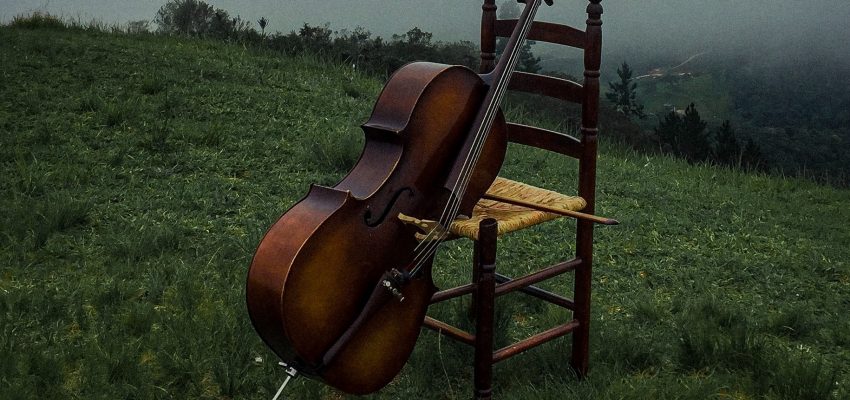 Cello maintenance and care (17 key things)
A well maintained cello is a beautiful instrument with a wonderful sound. Conversely, a cello that hasn't been well cared for looks and sounds tired.
So it pays to learn how to care for your cello and bow right from the start.
That's exactly what this guide is all about. Let's jump in…
1. Hold the bow by the frog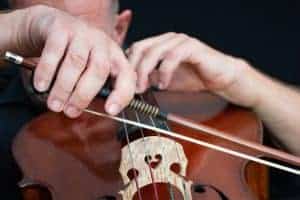 When picking up the bow hold it by its frog not by the hair strings. The frog is the part that holds, and is able to change, the tension of the bow hair ribbon.
Touching the string hairs will transfer the naturally occurring oils on your fingers to the hairs which can degrade the connection between the bow and the cello strings, resulting in a lower quality sound.
2. Clean your cello before you put it away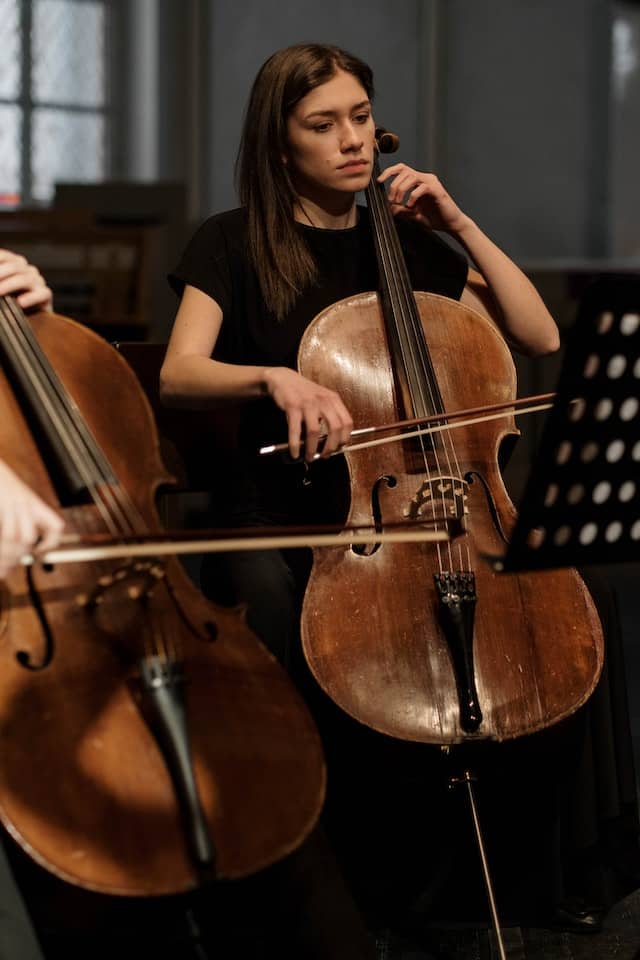 Cleaning your cello before putting it back into its case ensures that its surfaces won't suffer long periods of contact with harmful substances while in storage.
It's possible that all manner of liquids and dirt could have come in contact with the cello during its time outside the case, so this habit is a critical part of cello maintenance.
Music stores sell inexpensive lint-free cloths that are perfect for cello care.
If your cello dries out too much its wood can crack.
Use a humidifier like Dampit to prevent this.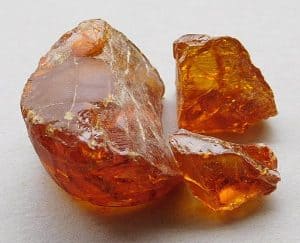 Rosin is used to create a good connection between your bow hair and the cello strings.
But too much rosin will dampen the sound of your cello and may also leave behind flecks which can ruin the surface of your instrument if not wiped off.
5. Pick up and carry your cello properly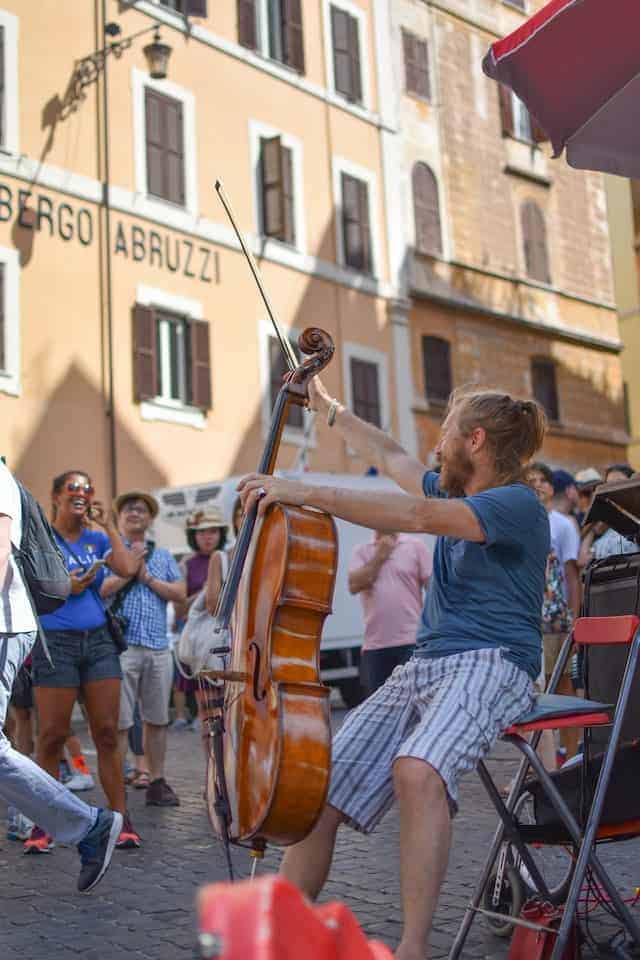 When picking up your cello, hold it by its neck and be very gentle in handling it because the cello is an extremely delicate instrument.
Coupled with this is to be very deliberate when moving your cello around, a small collision with another object can easily crack or dent a cello.
Moving a cello out of and back into its case are its most vulnerable times.
6. Store your cello in its case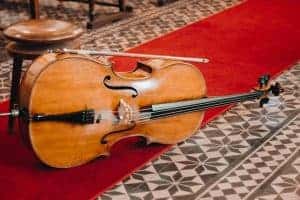 A cello is a beautiful instrument and so it can be tempting to put it on display.
Resist this temptation though because it exposes your cello to a range of accidents from being knocked over, to bearing the brunt of a spill.
7. Avoid harsh cleaning products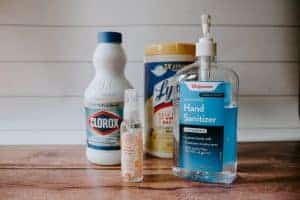 Never use harsh solvents when cleaning your cello. Harsh solutions like alcohol can strip the delicate varnish of your instrument and ruin its finish.
We recommend sticking to cleaning products specifically designed for use on a cello.
If you are having difficulty tuning your cello, whether it's because your pegs won't stay in place, or that they are hard to turn, peg paste is the solution.
Don't be tempted to use force to drive the pegs further in, or to otherwise alter either the pegs or the holes, this will just create other issues.
9. Loosen your bow hairs for storage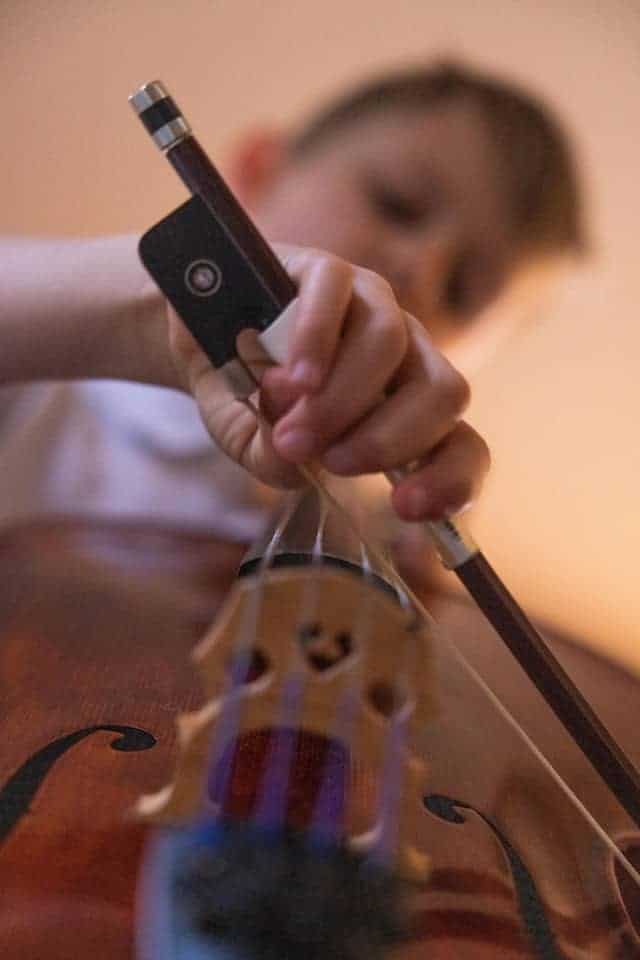 Loosen the hair of your cello bow when storing it inside your case.
If the tension on the bow is too tight it can break under the pressure of coming in contact with the case, or due to changes in temperate.
10. Use mothballs or camphor for long term storage
If you are storing your cello for a longer period of time, it's a good idea to keep it in its case with mothballs or camphor to help repel bow bugs.
11. Avoid touching the varnish
Refrain from touching the parts of the cello that have varnish.
The oils on your fingers can actually strip the varnish over time.
12. Don't store the cello in its case face down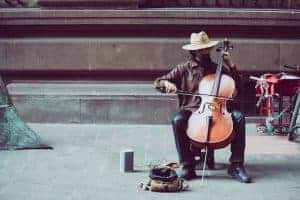 When storing the cello in its case, it's best to position it either standing up, or laying down on its back or side.
Laying the case face down adds pressure to the cello's bridge in a way that it's not designed to take.
A note of caution if storing standing up: ensure the case cannot be knocked down as a cello can be damaged by a fall even when inside its case.
13. Keep the cello strings at tuned tension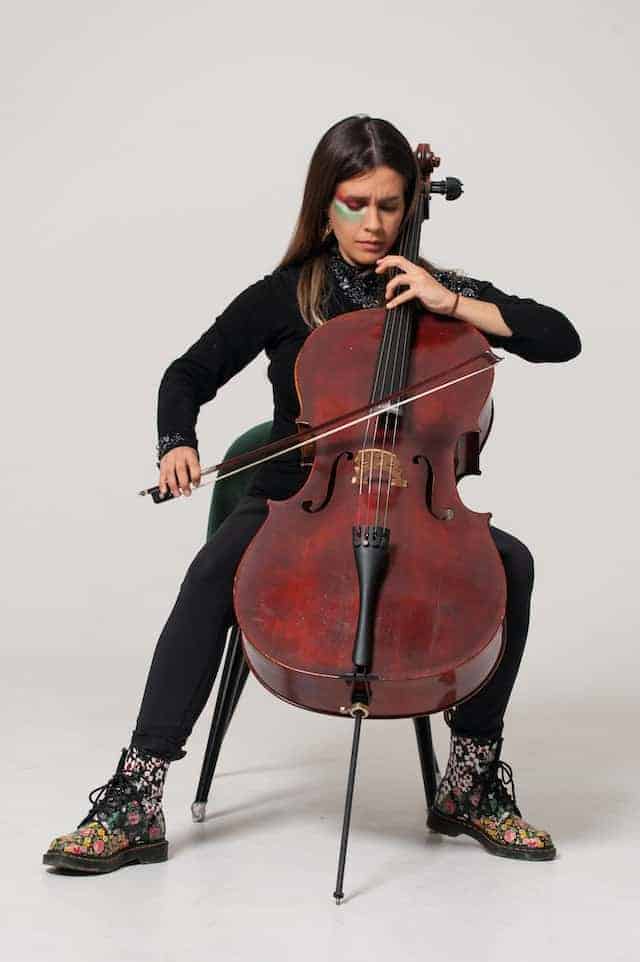 Be careful not to overtighten your cello strings as the additional pressure can warp the instrument.
At the same time, do not loosen the strings too much because that can also lead to warping or at a minimum, slipping of the bridge.
Keep them at roughly tuned tension, or slightly less (half a note) for longer storage.
14. Replace the strings one at a time
When replacing your cello strings, change them one at a time.
Changing them all at once can create a sudden change in tension which can damage your cello.
15. Pick a good cello case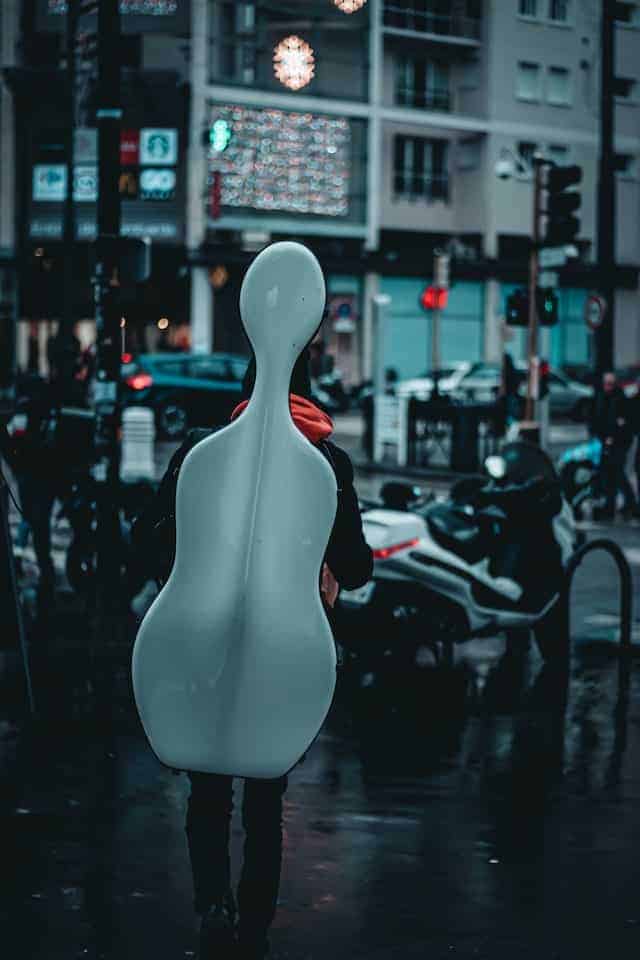 Keep in mind that a good cello case is well padded on the inside so as prevent any friction from scratching the varnish.
It's also crucial that it's hard and durable on the outside to ensure knocks are not transferred through to the instrument inside.
Investing in a quality case is a critical cello maintenance step and something you should have from day one.
16. Double check your case latches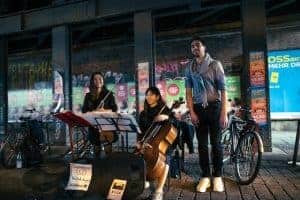 An important habit to get into is to double check that your case latches are properly secure before lifting your cello case.
You'll only need to neglect this tip once to understand why it's important. The shock of having your cello fall out of its case when you lift it up is not easily forgotten. 
17. Carry your case with the front facing towards your body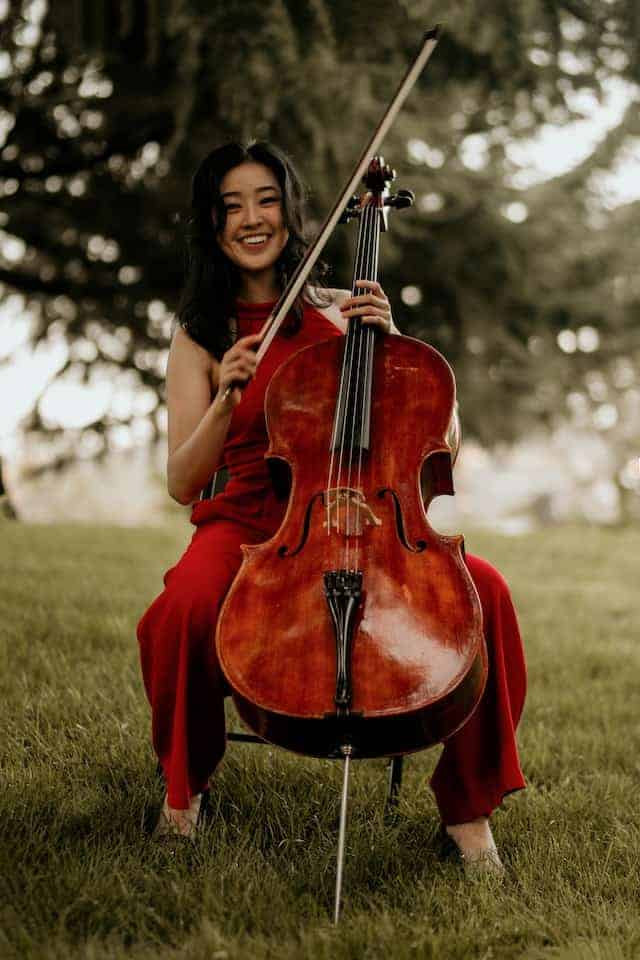 When carrying your cello case, make sure that the top side is facing towards your body.
This is a little habit that gives you just a bit more insurance against latches failing (or you forgetting to properly close them).
This way, if the cello case opens as you carry it, the weight of it will be held shut against your body, rather than opening freely, with nothing to stop it.
Final thoughts on cello maintenance
Now you have the fundamentals of cello maintenance under your belt, you'll be able to avoid the sad fate of letting your beautiful instrument fall into disrepair.
All that's left to say is that we wish you all the very best in your cello learning journey.