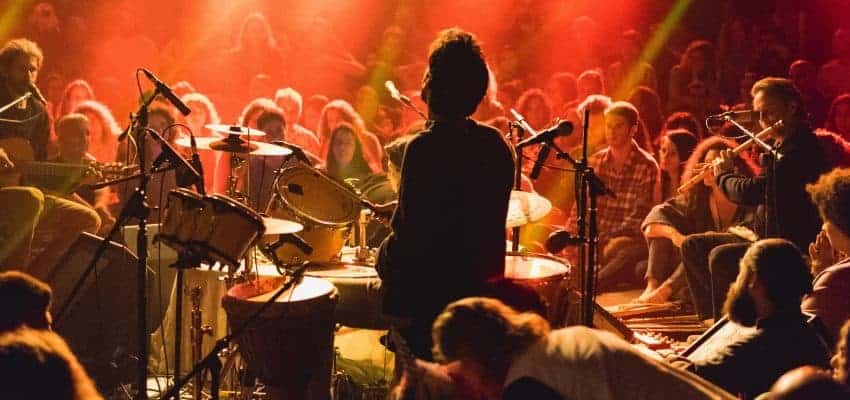 12 drum tips for beginners
Getting started on the drums is an exciting but daunting prospect. After all, a drum kit is not a small investment and learning is a long term commitment, so you need to have everything on your side to give yourself the best chance of success.
That's why it's essential for beginners to know the following 12 drum tips. Let's jump straight in…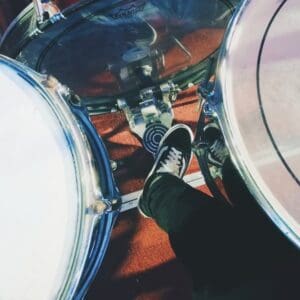 Whenever you practise, you need to make sure you have a goal that's part of a larger plan. Otherwise, you'll be practising aimlessly and ineffectively.
Let's say you are lagging behind in your foot technique, then your plan should emphasize that aspect rather than focusing on hand technique. 
As a beginner, you might be tempted to practise as fast as you can, this is actually counterproductive since you are more likely to learn incorrect techniques and bake-in mistakes due to rushing.
Take things slowly. It will actually result in more rapid progression over time.
3. Create a practise schedule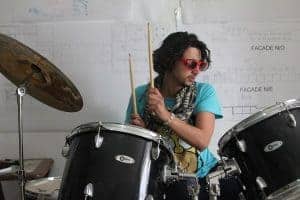 There's no way around it, if you want to improve you need to practise. So make time for it and add it to your schedule.
One additional tip on this one is to set your practise time after or before another event, rather than at a certain time. 
That way, if the other events in the day run late, you're less likely to skip your drums practise.
4. Play with other people
This step is probably the best way to boost your confidence in playing. Once you get the basics down, try playing the drums with other people on the guitar or on the bass.
If you keep your drumming super simple you'll have a great time. This will improve your timing as well as your confidence.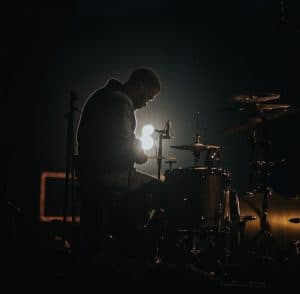 Learning to play the drums doesn't happen suddenly. It's a process of many small steps rather than giant leaps.
So, when you practise, set realistic expectations on what you hope to achieve. 
Do not overreach as this will lead to frustration and disappointment.
Instead try to foster a feeling of appreciation for every small improvement you make, and enjoy the journey.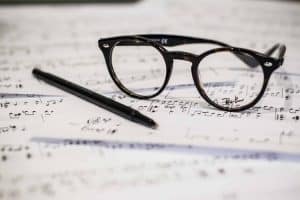 Reading music may not seem like a practical choice at first because it takes extra time compared to drum tab.
But once you know how to read music it opens up a whole new world of possibilities, especially in the realm of collaboration with musicians of different music genres.
7. Take note of your posture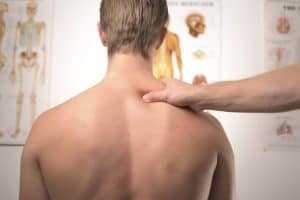 The posture you assume when you first start playing the drums will become second nature over time.
For this reason, it's important to pay attention to your posture and to take some time to learn about good drumming posture at the outset so you're not hampered by stiffness and pain at a later stage.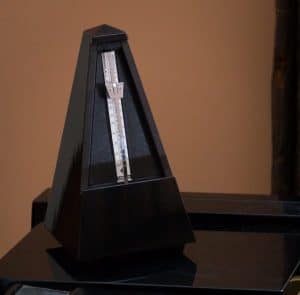 Drumming is all about timing and rhythm and the best way to develop your sense of that is by playing to a metronome. 
A metronome is a device that provides a steady click for musicians to play to.
Learning to play along with a metronome will sharpen your groove and help you develop accurate timing.
And don't worry, if you haven't yet bought a metronome we've got you covered with our free online metronome.
9. Troubleshoot as you practise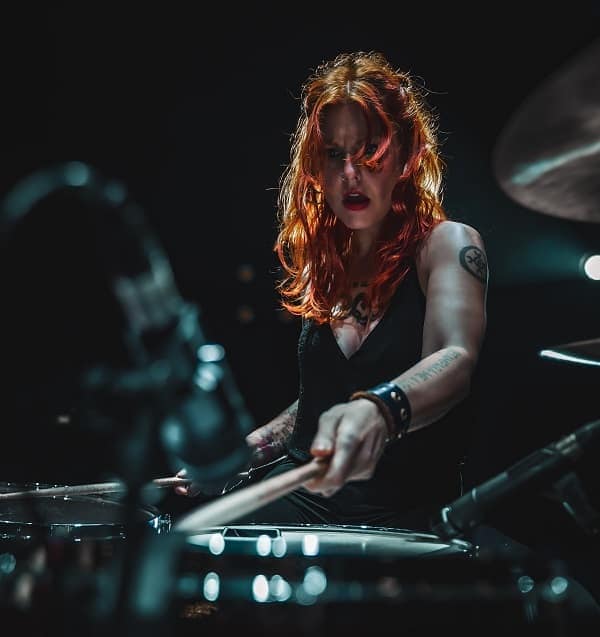 When practicing, pay close attention to the beat you're producing so you can spot your mistakes.
Once you've identified a mistake, do not move forward with the piece until you have corrected the error by going over and over the section until it's error free every time.
This will prevent you from learning the wrong technique which is much harder to unlearn than to avoid in the first place.
10. Break down your music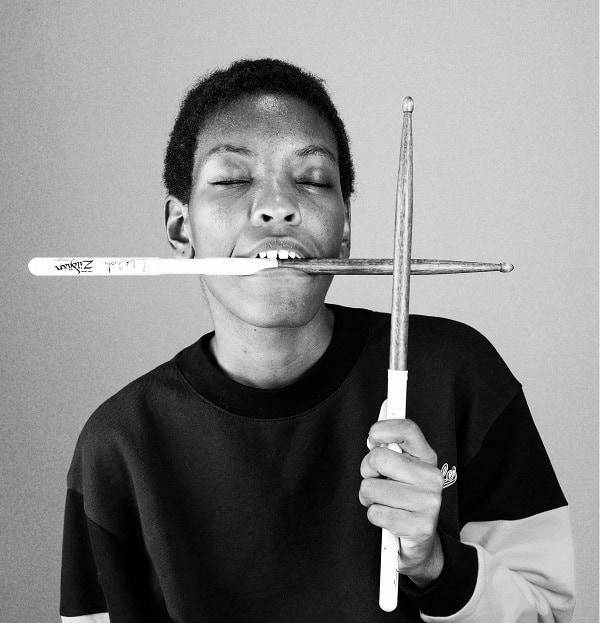 If you're trying to learn a long piece of music, break it down into small, manageable chunks. 
This is helpful because it enables you to go over and over new or difficult sections without having to waste time starting again each time.
Of course, once you've mastered all the sections in isolation it's time to master it from start to finish. This presents other challenges and shouldn't be neglected.
11. Find a comfortable practise area
Make sure your practise area is as inviting and easy to use as possible. Have everything ready on hand and make sure it is conducive to high quality practise by keeping it free from distractions.
If you have concerns about neighbours (the drums are loud, after all) then consider drum dampeners or perhaps an electronic kit which allows you to control the volume output or use headphones.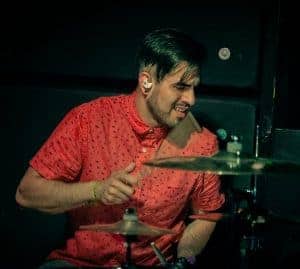 As mentioned in tip 11, the drums are loud. That's partly why we love them, but it's also a potential hazard to your hearing long term.
To mitigate this risk wear ear plugs when practicing or headphones if you are playing along with a recording or click track.
Your future self will thank you.
Final thoughts on drum tips for beginners
The drums are a great instrument and it's hard to find a cooler cat than a great percussionist. But getting started on the drums is not easy, so you need all the help you can get.
Now you have these 12 great drum tips for beginners under your belt, you're off to a thumping good start.
We wish you all success in your drumming journey.