10 common flute mistakes and how to avoid them
Learning the flute requires patience, determination and discipline, there's no way around that. But there are ways to make the learning process easier and to increase your chances of success. One of those is to arm yourself with knowledge about the mistakes beginners commonly make, as this may enable you to sidestep them.
So if you're a beginner then you're in the right place!
Here are 10 common flute mistakes that beginners make and how to avoid them.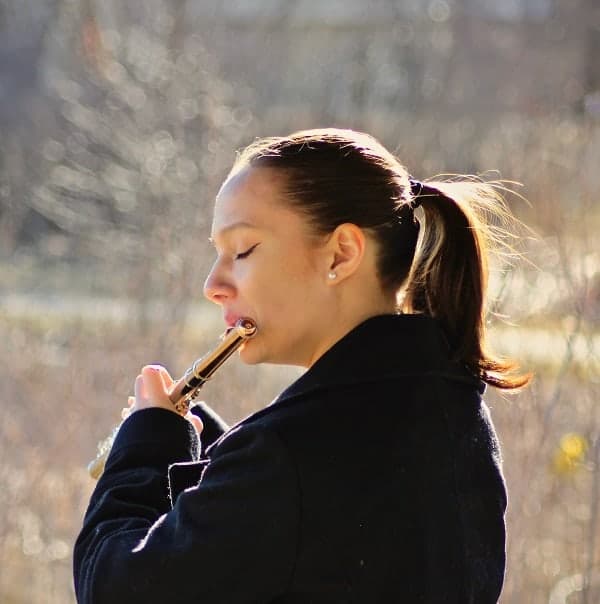 Instead of blowing hard to reach notes of higher octaves, you should instead modify your embouchure (the way in which you apply your mouth to the mouthpiece of your flute) to achieve the same via technique rather than force.
Of all the flute mistakes, this one is the most common.
2. Rolling the head joint in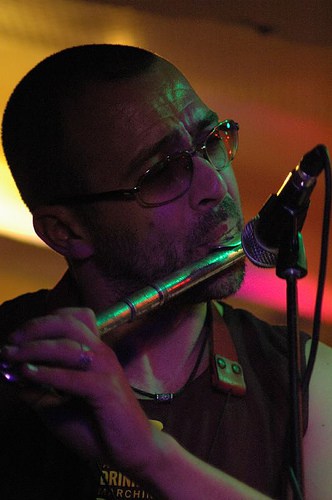 Instead of rolling the head joint in to create the angle you need for a note, you should flex your flute embouchure forward to produce the correct note.
Again here, mouth technique is the answer which is often counterintuitive for beginners since using the mouth in these ways is unusual. 
3. Not using the head joint to learn the basics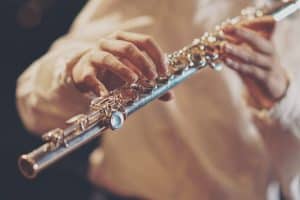 Instead of using the whole flute assembled on the first go, try only using the head joint.
It's just a little easier to learn how to make a sound using the head joint alone compared to using the whole flute.
A lot of absolute beginners don't know this tip which is a shame because it's a gentler, less daunting way to get familiar with the instrument.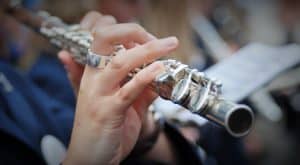 This is the incorrect way of using your embouchure. You should be blowing across the head, not into it.
Avoid this bad habit by refusing to let yourself blow down.
5. Not breathing from the diaphragm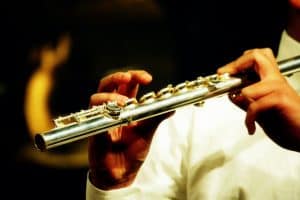 You should be breathing not from your chest but from your lower diaphragm for greater support and consistency, much like singers do.
Compared to the rest of the entries on this list of common flute mistakes, this one is less obvious but it does make a big difference.
6. Not practicing regularly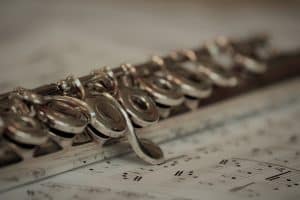 Make sure to set up a schedule for your practice. A daily practice of at least 15 minutes should be good enough for the beginner student.
For some people, it works better to schedule practice after another daily event (like coming home from work or school) rather than at a certain time because events are less likely to be missed than specific times.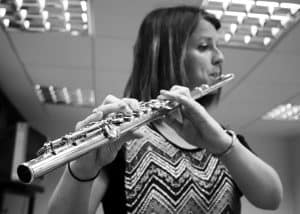 Do not practice near the point of exhaustion or past your ability to truly focus.
This can be harmful to your mouth muscles and can lock in bad habits that you weren't noticing due to mental fatigue.
Make sure to take breaks in between your regular practice.
8. Neglecting to take care of your flute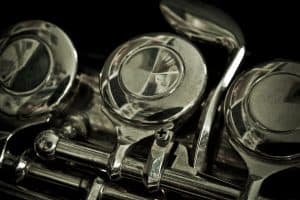 A flute that is being well taken care of will sound and feel better than a neglected one. Make sure to clean your flute regularly to keep it sounding like new.
Beginners often make the mistake of not learning how to maintain their flute which can, in turn, demoralise the student as they see the flute deteriorate and therefore feel less excited to play it.
9. Playing only one style, artist, or genre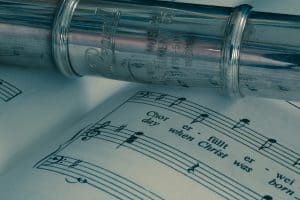 Although it is understandable that you have a preferred style of playing, confining yourself to one style while learning does a big disservice to your training.
There are some techniques and musical ideas that only appear in certain genres. By sticking to one genre religiously you are missing out on wider musical influences and skills.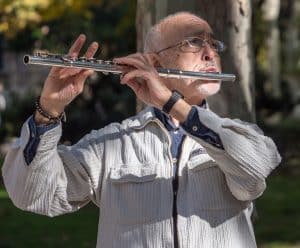 Given that playing the flute involves the muscles of the mouth, you will benefit from performing warm-ups before practice.
This is to ensure you are nice and relaxed as you begin to practice.
Final thoughts on common flute mistakes
Although making mistakes is an important part of learning. Not recognising them can be a disaster once it becomes a habit.
With this list of 10 common flute mistakes in the back of your mind, you will be well placed to bypass the pitfalls that could have otherwise slowed your progress.
This means more fist-pumps, more beautiful music and a stronger positive reinforcement loop that will keep you coming back for more.
We wish you all the best in your flute learning journey.