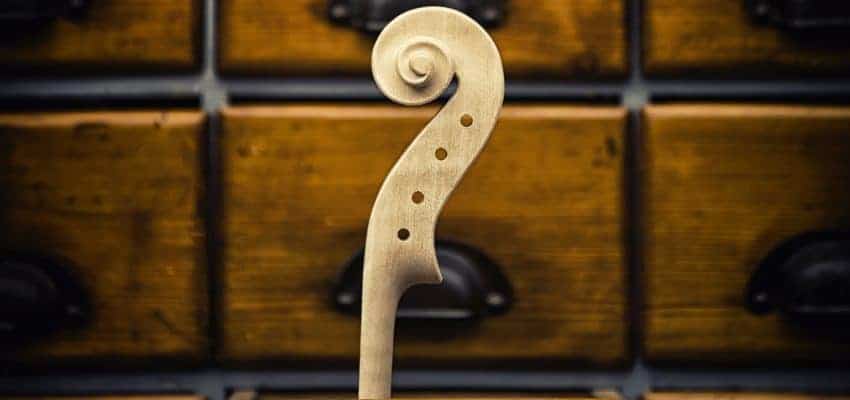 7 essential viola accessories
Before starting to learn the viola, you need to know what the essential accessories are. That's exactly what you'll learn from this article. Let's jump straight in…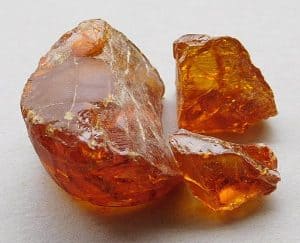 Rosin is a friction increasing ingredient applied to viola bow strings. It helps your viola produce a richer and clearer sound by ensuring a good connection with the bow strings.
Use just enough for the sound to be clear and no more, as using too much can produce a scratchy sound.
Playing standing up is not recommended for beginners and you cannot play at your best if you are not properly seated.
An adjustable musician's chair is the best seat you can use to ensure you are seated comfortably.
One of the most important accessories you can buy is a place to store and protect your instrument and other accessories.
Investing in a sturdy case, preferably shielded with a hard exterior for maximum protection, is a very wise idea.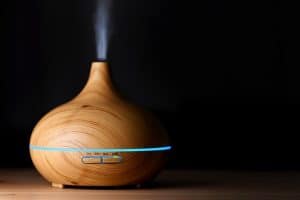 Use a humidifier to prevent your viola from drying out in extreme temperatures or very low humidity. A humidifier keeps the humidity within the optimal level to prevent your instrument from cracking.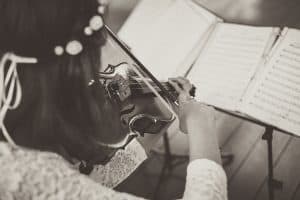 A good sturdy music stand is necessary for holding up sheet music while you play.
Aim for a heavy one so it won't easily get knocked down or blow over when playing outside.
There are options available on the market for portable music stands which are great when you need to move around, but many of them are very light, so just be aware that they will be easier to knock over and require more care.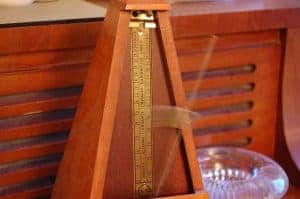 With any instrument, keeping time is important because it enables you to play with other musicians and stay 'in sync'. A good metronome will help you with your timing and tempo as it provides you with a click to play along to at a certain rate of beats per minute.
The good news is you don't even need to buy a metronome, you can use our free online metronome instead!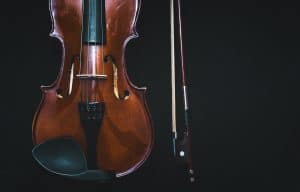 Did you think we'd forgotten the most important accessory?
We never would!
You need a good quality bow or you'll be left finger plucking forever, and then you'd miss half the fun.
Final thoughts on essential viola accessories
There's nothing worse than buying an instrument, getting it home and then realising you don't have everything you need to get started. What a let down.
But you have avoided that fate (hopefully) by reading this article. All that's left to say is that we wish you the very best with your viola learning journey.