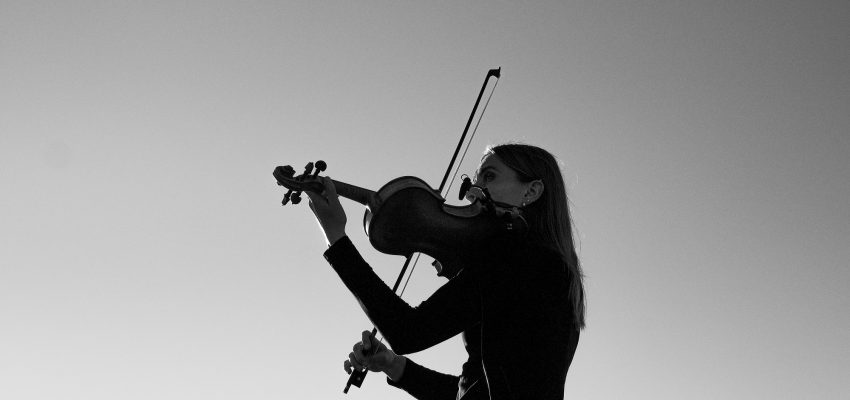 Viola maintenance and care (16 key things)
Like most string instruments, violas are delicate but with meticulous care they can stay in great working condition for decades or more. Here are 16 tips on getting the most out of your viola and accessories, and preventing them from being damaged. 
1. Clean your viola before storing it
Cleaning your viola after playing will ensure a shiny finish and remove any oils deposited by your finders which can build up over time and cause damage to the finish. Music stores sell inexpensive lint-free cloths that are perfect for viola maintenance.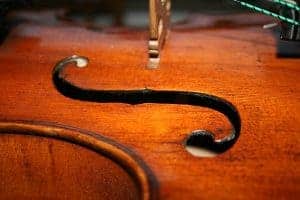 Use a humidifier to prevent the viola from cracking. Cold winters and warm summers can dry out the wood and cause cracks. Using a humidifier can help prevent this.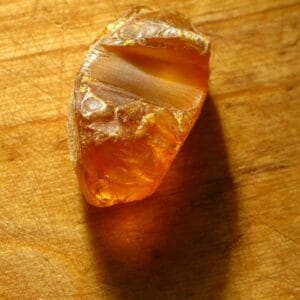 Use only as much rosin on your strings as is needed. Using too much rosin not only effects the sound of your playing but can also lead to flecks of rosin landing on your viola, which leads us to the next tip…
Similar to tip 1, but with a particular eye for wandering rosin flecks. With a soft cloth, wipe away any rosin that has ended up on your viola to help keep the shine on your instrument. Leaving rosin on your viola's surface can actually damage its finish.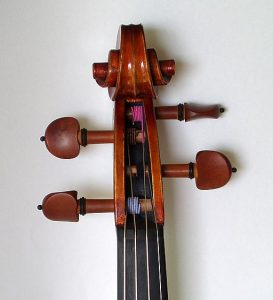 The most stable part of your viola is the neck. This is the part that has been designed to be held.
So, when picking it up, this is the best place to grip it with your hand.
6. Keep in its case (when not playing)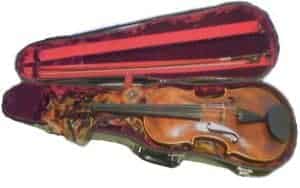 Although you might be tempted to put your cello on display, it is after all, a beautiful instrument, it is important to keep in mind it is fragile.
When not in use, make sure to place it in its case to avoid it being knocked over or otherwise damaged.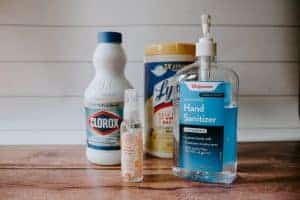 Avoid using harsh solvents when cleaning your viola. Harsh solutions like alcohol can strip the delicate varnish of your instrument and ruin its finish.
In most cases, a slightly damp microfiber cloth is enough to clean your viola.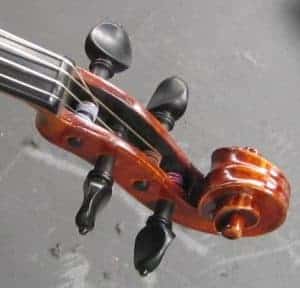 Occasionally, a peg may come loose or slip from its hole. To fix this, you will need to use a peg paste.
A peg paste is a substance used to coat the surface of pegs. It does two things, one is that it makes turning the pegs easier and second, it makes the pegs grip better so that it will stay in place.
9. Limit touching the varnish
As much as possible, avoid touching the surface of your viola. The skin of our fingers produces oils that can actually strip the varnish off your instrument. Limit skin contact to the viola's neck and chin rest only.
10. Keep the case facing up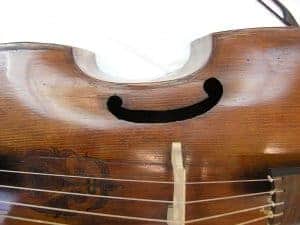 The viola case is designed to be laid facing up since the cushioning is thickest under the viola. 
Make it a habit to double check that you've place the case flat with it facing up to prevent downward pressure on the bridge. 
11. Get the best case you can afford
Keep in mind that the right viola case is well padded, has a sturdy exterior, and secure lock. It should also keep your your instrument safe from falls, scratches, and dents.
This accessory is one of the most crucial things you need to keep your viola working and sounding like new. 
12. Keep the latch secured
Make it a habit to check the latch before lifting your viola case. This is to avoid dropping your instrument on the floor if the case accidentally opens as you lift it.
13. Carry the case facing you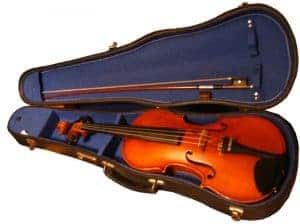 As an additional safeguard for tip 12, learn to carry your case so the top is always facing your body. That way if the latches are open (we've all done it) you will have a better chance of saving the viola from falling.
14. Hold the bow by the frog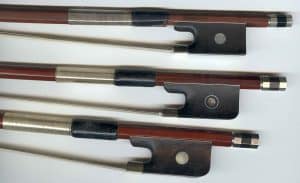 When picking up the bow hold it by its frog. Touching the hairs will transfer the naturally occurring oils from your fingers and affect the sound it makes.
15. Loosen the hair of your bow

Loosen the hair of the bow when storing it inside your case. If you leave the bow hairs tigthly wound, the tension together with the pressure of having contact with the case can break or warp the bow.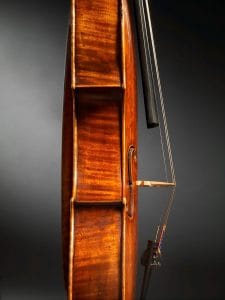 Bow bugs are insects that are notorious for infesting string instrument cases as they are known for feasting on the horse hair used in the bows.
If you are planning to store your viola for a long period of time, it would be prudent to keep moth balls or camphor nearby to keep the bow bugs away. 
Final thoughts on viola maintenance
The fundamentals of viola maintenance are an important part of owning this wonderful musical instrument.
Now you have the basics, you're equipped to begin a long and musically productive journey with an instrument that can last you a lifetime.