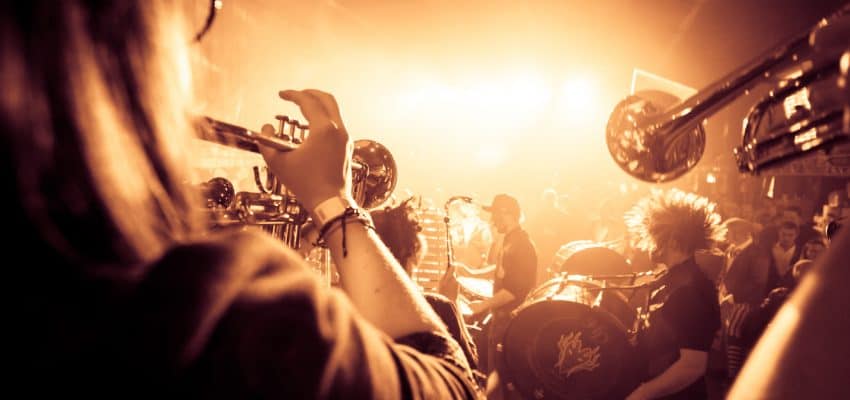 How to care for a trumpet (17 essential tips)
A trumpet is both a beautiful item and a trusty, dependable instrument when cared for correctly. There's a bit to learn about trumpet maintenance but it's well worth taking the time to understand it when you start, rather than suffering the consequences of poor trumpet care later on.
Here are 17 essential tips on how to care for a trumpet.
1. Polish your trumpet after each use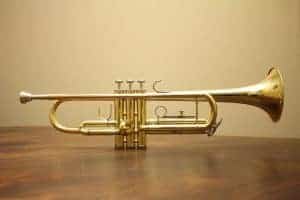 Make sure to wipe away any traces of fingerprints on your trumpet. Moisture and the natural oils found on your fingertips can harm the finish of your trumpet.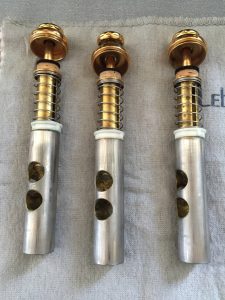 Clean and oil the valves at least once a week. When oiling your pistons, do it one at a time since these parts are highly susceptible to damage.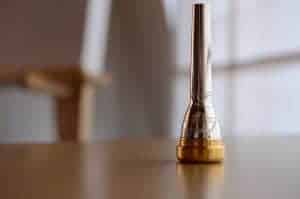 Clean the mouthpiece weekly using a mouthpiece brush and Sterisol. Sterisol is a germicide solution specially designed for instrument use. 
4. Never oil from the top of the valve stem
Do not apply oil on the valve stem without unscrewing the cap. There's felt fabric underneath the valve stem that will absorb the oil if you do this.
5. Do not put oil on the bottom valve vent holes
The bottom caps are often dirty because they trap the debris that drips down from the pistons. Adding oil to this part will only mix oil with dirt which can then get all over the insides of your trumpet.
6. Remember to clean out old oil
Whenever you are cleaning your trumpet, disassemble it, and wipe away the previous oils on the valves and piston. Do this every time before reapplying oils on the parts.
When cleaning your trumpet, you will need to soak it for a short time in a tub or basin.
To protect your instrument from the hard and rough surface of the tub or basin, place a towel under your trumpet.
A snake brush is a handy tool to clean the insides of your trumpet. Once done scrubbing, run each part of the trumpet under lukewarm water to give it a rinse.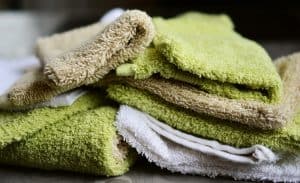 Lay all the parts on a dry towel and begin drying it using a soft washcloth.
Before storing your trumpet, let it air dry in a safe place to avoid getting the moisture left on it inside the case.
Always keep your trumpet stored inside its case when not in use. Most of the damage that happens to trumpets occurs when they are left unprotected.
Also, don't put anything inside your case other than your trumpet. This is to prevent it from being scratched or dented. 
Pick a case that is right for your trumpet. Keep in mind that the right trumpet case is well padded and will prevent any friction from scratching the finish.
13. Keep the latch closed
Make it a habit to check that the latch on your case is closed before lifting your case. This is to avoid the case accidentally opening as you carry it causing the trumpet to fall out and get damaged as it hits the ground.
14. Keep the case's opening side facing you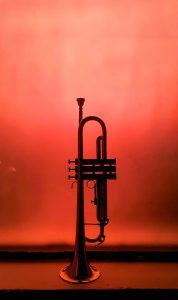 When carrying your case, make sure the side that opens faces towards you so that if ever if opens by accident you have a better chance of catching your trumpet.
15. Store your case the right way up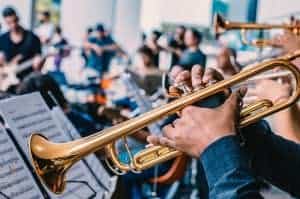 Make sure that when storing your trumpet in its case, you lay the case the right way up. Cases are designed to withstand pressures from certain directions and case makers assume the case will sit the right way.
If you sit them the wrong way up your trumpet will be less protected than it should be.
16. Avoid high and extremely low temperatures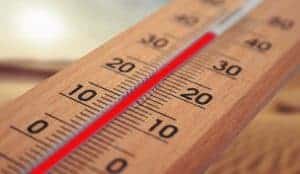 Avoid storing your trumpet in high temperatures, this includes it sitting in direct sunlight for long periods. High temperatures can cause the components to expand and warp.
Equally, extremely low temperatures can have a similar effect by contracting the metal.
17. Consult a professional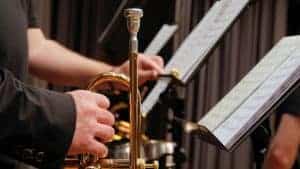 To ensure that your instrument lasts a lifetime, consult a qualified trumpet technician at least once every two years for preventive trumpet maintenance.
Final thoughts on how to care for a trumpet
Knowing the basics of how to take care of your instrument or 'trumpet maintenance' is an important part of being a trumpet player.
You must understand that although talent and practice can carry you a long way, no amount of the two can help you when your instrument is not working at its best.