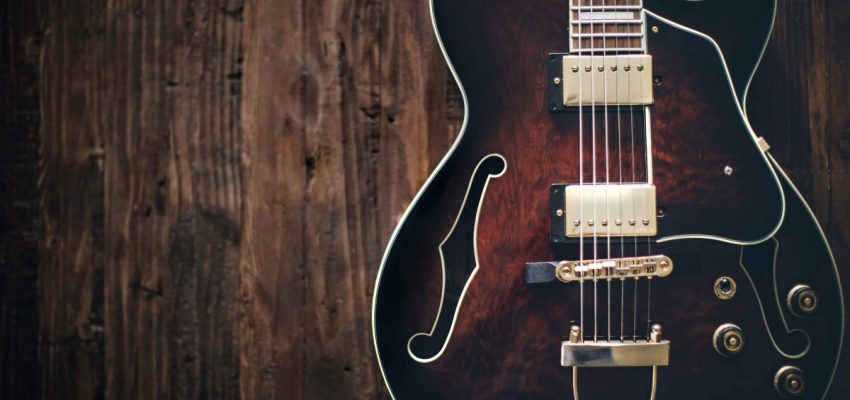 Guitar care and maintenance guide (20 tips)
This guide includes everything you need to know about guitar care and maintenance.
Once you've been over our 20 tips, you'll be fully equipped to keep your guitar in top condition, sounding great and looking shiny!
1. Store your guitar in a case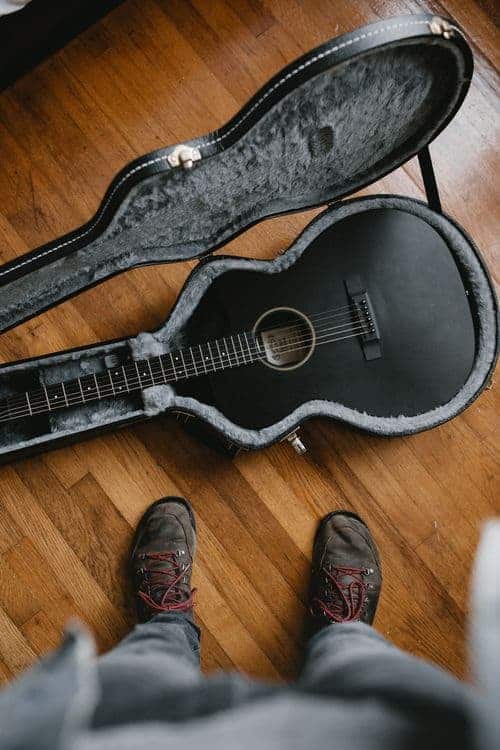 Storing your guitar on a stand may look cool but it won't protect it from scratches, dust, and sunlight.
All of these things can take a toll on your guitar's finish. Guitars are ideally stored in their case, standing up. If the standing position is not possible, store your guitar on its side.
And be aware… not all cases are equal and don't get us started on guitar bags. Ensure that your guitar case fits your guitar perfectly and is quality enough to protect your guitar against a fall of about a metre at least.
The right guitar case will help keep your guitar in perfect condition for the long haul.
2. Rest the guitar on a stand
When practising or gigging, make sure you have a guitar stand to rest your guitar on between plays.
This will avoid the classic and dreaded mistake of leaning the guitar against the wall, only to hear a scraping sound followed one second later by a loud thud as the guitar falls on its side onto the hard floor (ouch).
3. Avoid extreme temperatures
Avoid storing your guitar in extreme temperatures because excessive heat or excessive cold can damage the wood of your guitar. While we're on the topic, also beware big changes in temperature which can cause your guitar to crack.
4. Loosen strings for long-term storage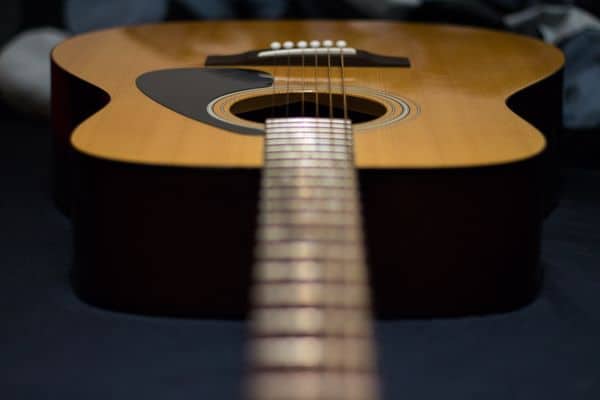 When storing your guitar for an extended length of time, make sure to slightly loosen the strings in order to lessen the tension on its neck.
Too much or too little tension can cause bowing problems (and no one wants that).
5. Don't remove all of the strings
If you need to clean the guitar or change the strings, only remove one or two strings at a time. The sudden change in tension caused by removing all the strings at once can make your guitar warp out of shape.
6. Clean when changing strings
Replacing the strings = a perfect cleaning opportunity. Make it a point to clean the fretboard as well, by wiping it with a dry lint-free cloth or a used soft-bristled toothbrush.
Yes, a little elbow grease is required. Clean and polish your guitar regularly, with polishing solution designed specifically for guitar use.
If you want to avoid damaging the varnish, just stick to products that have been tailor-made for guitars. Trust us on this one.
Apply the polish on a cloth and not directly onto the guitar, otherwise you might oversaturate the surface and stain it. You can't undo that.
Rhinestone Cowboy? You might need to rethink those sharp diamonds. Clothing or accessories that can scratch the back of your guitar should be avoided.
This includes studded shirts, shirts with large buttons and belt buckles. Pay attention to your strumming hand too, because some bracelets can easily scratch your guitar.
10. Use your guitar often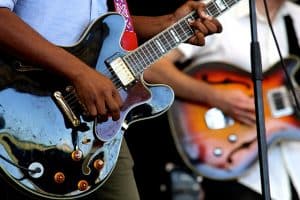 Guitars are meant to be played—not displayed or stored. Using your guitar often and with care can actually extend its life.
Doubting this one? Think of it this way, if you're playing your guitar frequently you're more likely to notice when it needs to be cleaned, or if there are early signs of corrosion.
Similarly, if your electric guitar starts to have issues with its electrical circuitry, you'll pick it up early and nip it in the bud.
11. Position away from wall
As much as possible, store your guitar near the centre of your home and away from the outer walls. These outer walls are prone to extreme changes in temperature which can damage your guitar.
12. Direct sunlight is out
Guitars don't need vitamin D. Avoid leaving your guitar in direct sunlight because it can cause damage and may crack the finish.
13. Not too wet or too dry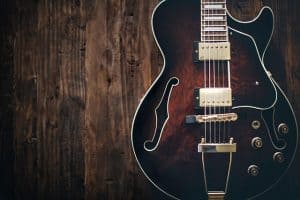 Guitars are made of wood, and wood warps when there is either too little or too much water in the air.
If you live in a place where humidity is high, it's a good idea to use desiccants or a dehumidifier. If its too hot and dry, you'll need to use a humidifier.
14. Take action on cracks
If you see small cracks on the fingerboard, have a chat with your friendly local guitar professional because this could be a sign of humidity-related damage.
In the meantime, you can prevent the progression of any cracks by applying a bit of mineral oil or linseed oil on the area.
Wipe the strings before and after you use the guitar, to keep them clean from dirt and grime.
A small amount of glass cleaner applied to a cleaning cloth should be enough to clean and polish metal tuners.
Be sure to cast an eye on the tuners when you finish playing your guitar to see if it's time for a quick clean.
What? That's right, just like cars, guitars need servicing too.
For preventive maintenance, have a professional look over your guitar at least once a year to help you identify any possible damage. That way, you can make any necessary repairs before minor issues become problems.
Whatever you call that big storage space in the back of your car ('trunk' for Americans, 'boot' if you're British or Australian), it's off limits.
Do not, under any circumstances, store your guitar inside the boot of your car. Temperature fluctuations can be extreme in car trunks and this can be very damaging to your guitar.
19. Travel with a hard case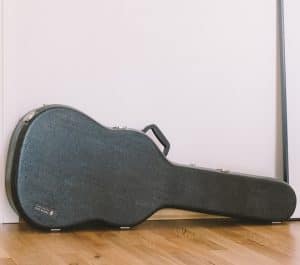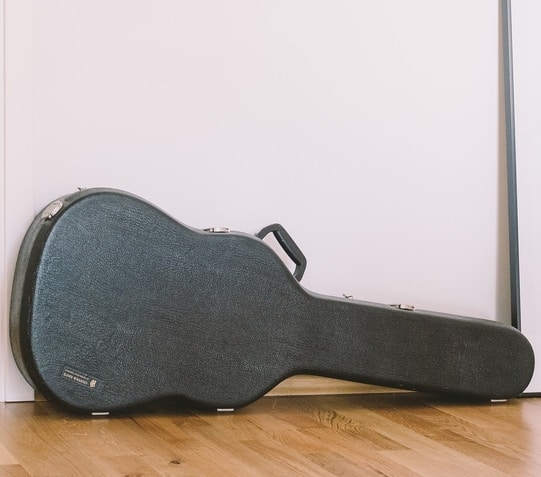 When you're travelling, make sure you protect your guitar from bumps and scratches by using that hard, padded case that we mentioned earlier.
We once heard of a guitar literally falling off the back of a truck and bouncing down the road in a very high-end case… and emerging totally unscathed (the guitar that is… not the case).
Playing a few tunes as you watch the sun go down over the ocean has to be one of life's great pleasures.
But if you live near the coast, you must be aware of the corroding effect of the salt air on the metal components of your guitar. To prevent corrosion, store your guitar in a hard case and avoid exposure to the air as much as possible.
Final thoughts on guitar maintenance and care
Learning all about guitar maintenance may not be the most fun you've ever had, but it's an essential part of owning a musical instrument.
Basically, it all comes down to responsibility. If you really want to play well, you not only have to master the discipline to practice, you also need to look after your guitar.
If you're putting in a lot of effort to be the best you can be, you also want your musical instrument to give you the best sound possible.
Do you have any other suggestions on how to care for a guitar? Leave us a comment, we'd love to hear from you!