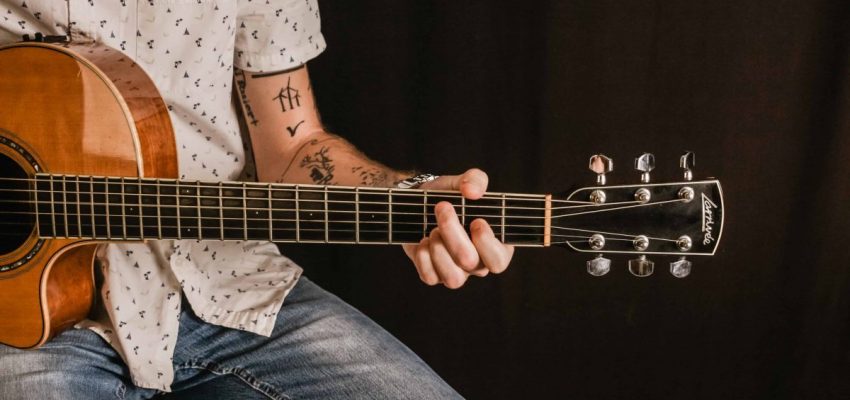 21 common guitar mistakes & how to avoid them
Learning to play the guitar, as with most instruments, is both rewarding and challenging. If you're a beginner, you're going to make mistakes.
The way to turn that into something positive, however, is to make sure you can recognise the errors and learn from the experience. Here are 21 common guitar mistakes and how to correct them.
1. Holding the guitar incorrectly
It may seem obvious that you need to hold your guitar the right way, but this is one of the most common guitar mistakes made by beginners.
On the up side, this is also an easy one to avoid. Let's look at the standard way to hold a guitar, based on a right-handed guitar:
Sit down with your knees at a right angle
Place the guitar's waist on top of your right thigh
Rest your upper right arm on the top the guitar so your forearm is free to move
2. Tilting your guitar to face you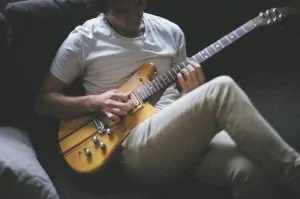 Some beginners make the mistake of tilting their guitar so that they can look at it while they play.
This can become a bad habit, because tilting the guitar makes it prone to sliding around.
Make sure you have the correct playing position, because no one needs the extra challenge of a guitar that slips and slides.
3. Forgetting to tune your guitar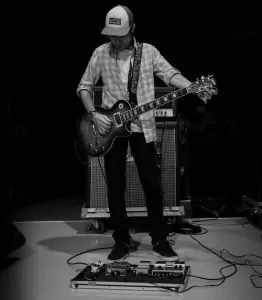 Nothing can sabotage your learning more than playing an out-of-tune guitar.
This will cause you to learn the wrong sounds, which can then lead to self-doubt and disillusionment as you wonder why you don't sound as good as other guitar players.
Definitely make it a point to tune your guitar before every practice.
4. Skipping your warm-up exercises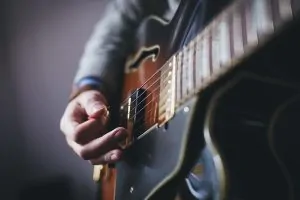 Playing the guitar is both a physical and mental activity and like any strenuous exercise, you can perform it better with a warm-up routine.
Spend at least 5 to 10 minutes running through some basic chord changes or scales before practising, just to get in the zone. Choosing not to warm up is a common guitar mistake.
5. Practicing inconsistently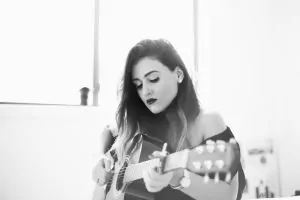 Practising is the most important activity for anyone who wants to improve their performance.
Adhering to a schedule allows you to form habits, which in turn enhances your muscle memory and skill.
Aim to practise on a daily basis, for at least 15 minutes a day.
6. Not challenging yourself enough during practise
When you're practising guitar, it's easy to get caught up in playing a particular piece of music.
However, playing a song that you've already mastered over and over again is not going to help you get any better.
Instead, it'll keep you on a plateau. It's OK to practise a song repeatedly, as long as you also incorporate a new song that is more difficult, to help you grow.
7. Practising a piece of music that is too difficult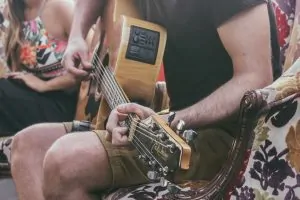 Just as practising something too easy will limit your growth, practising something too hard will just frustrate you and prevent you from progressing.
Aim for a piece that's within your range of difficulty.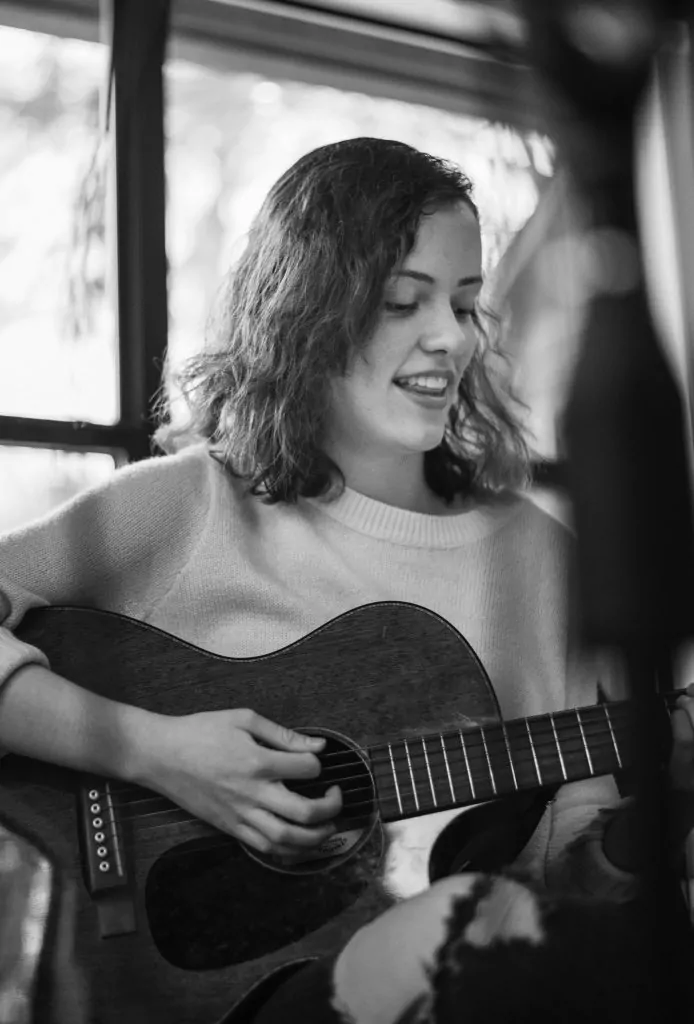 It takes time and dedication to learn how to play the guitar, as with any other musical instrument.
There will always be errors and setbacks which will make you feel as though you're not progressing.
Roll with it.
Mistakes and setbacks are all part of learning. What's important is allowing yourself to make these mistakes, then moving forward.
Being a perfectionist will only make you more frustrated, so set realistic goals and enjoy your learning journey with all its ups and downs.
Although it is not a requirement to learn the guitar, as a musician you will surely benefit if you study a bit of music theory.
Music theory equips you with the ability to understand the underlying dynamics of music and gives you the language through which musicians communicate.
Knowing music theory gives you greater creative freedom.
10. Not using a metronome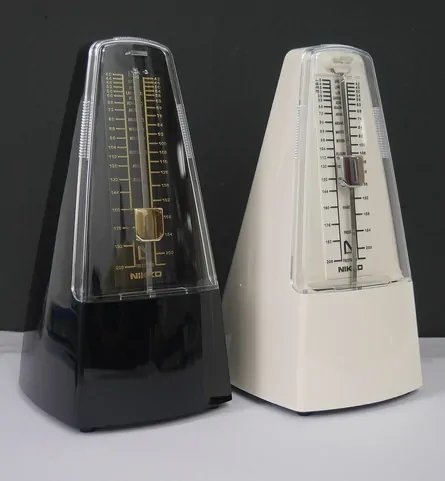 Metronomes enable you to practise timing and tempo.
Once you have mastered playing the notes or chords of a song, incorporate practising with the use of a metronome to sharpen your timing and tempo skills.
Don't make one of the most common guitar mistakes by trying to improve without a metronome. We've helped to solve this issue for you with our free online metronome.
11. Holding chords too hard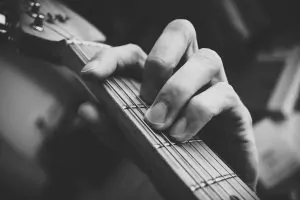 When you first start learning guitar, there's a tendency to clamp the strings onto the fretboard really hard with your fingers.
This usually happens when trying to avoid fretbuzz, but lack of strength is not the cause of the buzz.
The buzz is usually caused by an absence of callouses on the fingers (which makes it difficult to deliver precise pressure) and the inexact placement of fingers on the pressure points behind the frets (this comes with practise).
Using more strength to combat the buzz leads to hand strain, plus out-of-tune chords because strings are slightly stretched with the extra pressure.
12. Neglecting barre chords
Barre chords are chords that involve using one finger to press all the strings down at once on a single fret. This move requires a strong hand and a bit of skill to accomplish.
Most students avoid playing with barre chords because the degree of difficulty can be intimidating. It only takes practise to master barre chords.
With that said, we don't recommend you embark on the barre chord journey until you've mastered the basic open chords.
13. Playing with poor equipment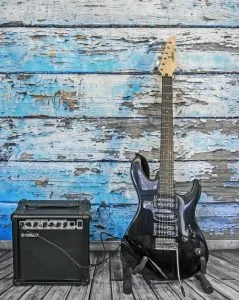 You may not want to hand over your life savings for a guitar (and we get that) but you also don't want to buy something cheap and nasty.
These days, guitar equipment is more affordable than ever but that also means there are plenty of poor quality guitars on the market.
When buying your first guitar or any other gear, ask someone who knows about guitars to accompany you and help you out. Failing that, do plenty of online research. This goes for setting up a music room too. Do your research.
Try every guitar you're considering, or only buy online if you trust that the vendor knows their stuff.
14. Strumming your guitar too hard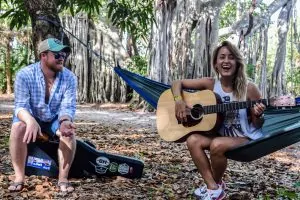 Most beginners feel the need to strum with a lot of strength, which produces a harsh sound.
You don't need to strum so hard when practicing—doing so will only hurt your fingers and cause you to sound 'off'.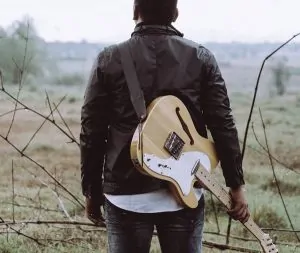 Teaching yourself is a viable option if you're willing to put in the extra time to research, give things a go and make plenty of mistakes.
But learning solo does have some drawbacks. Like it or not, music is a team sport.
At some point, you'll need to develop the skills to play with other musicians. With this in mind, you should take every opportunity to jam with other musicians learning the craft.
16. Applying pressure on the fret line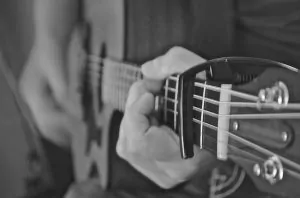 The sound a guitar makes depends on how short or long the strings are.
However when you apply pressure directly on the metal line, the strings don't bend properly and this can create an awkward clicking sound.
17. Bracing while picking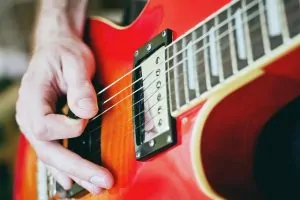 Bracing is when you touch the top of the guitar with your ring finger and little finger for support.
Relying on these fingers for support limits the movement of your other fingers.
To avoid this, you need to learn how to unbrace or float your fingers to regain full finger movement.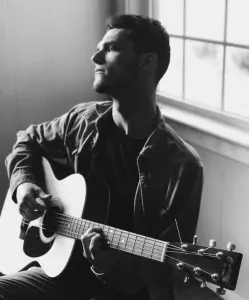 Whenever you practise, it should be planned and deliberate.
You should have an end goal to guide the direction of your practise because without it you are more likely to practice absent-mindedly.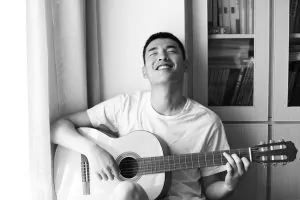 This happens when you lift your fingers too far away from the fret board after playing a note, creating an unnecessary time gap between your playing and places tension on your hands.
It's a pretty simple problem to solve: all you need is to recognise it and control that bounce in your fingers.
20. Having your fingers splayed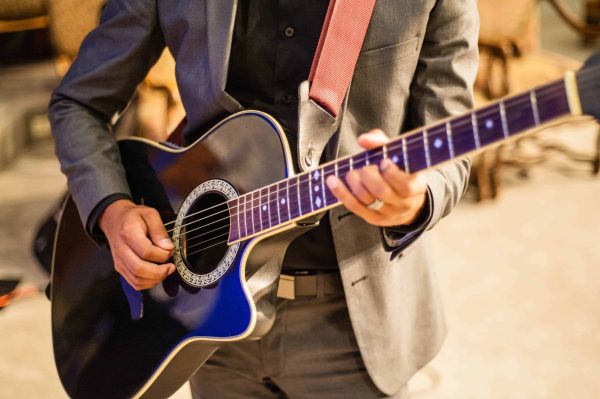 Playing chords, riffs or solos with your fingers too far apart creates tension that leads to fatigue.
Practice playing with your fingers just near enough to avoid undue tension.
21. Strumming with just the elbow (or just the wrist)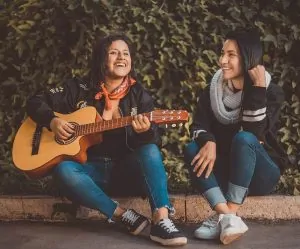 To do this occasionally is not really that harmful but when it becomes a habit it can lead to fatigue.
The reason being is that using the elbow or wrist alone is not an efficient way of strumming.
The force behind your strum should come from both the wrist and the elbow together. It uses less energy, is significantly more comfortable and allows for greater speed and endurance.
Final thoughts on the common guitar mistakes
Learning is not—and should not—be a process free from mistakes. If you're going to learn from your mistakes, however, you need to be aware that you're making them!
By stepping back and applying a critical eye (and ear) to your music, you have the chance to nip any bad guitar practices in the bud and prevent them from becoming well-ingrained habits.
Hopefully by reading through the list above, you'll be able to avoid the most common guitar mistakes before they begin to hinder your playing.
Can you think of any other common guitar mistakes that beginners tend to make? Let us know in the comments. Thanks!