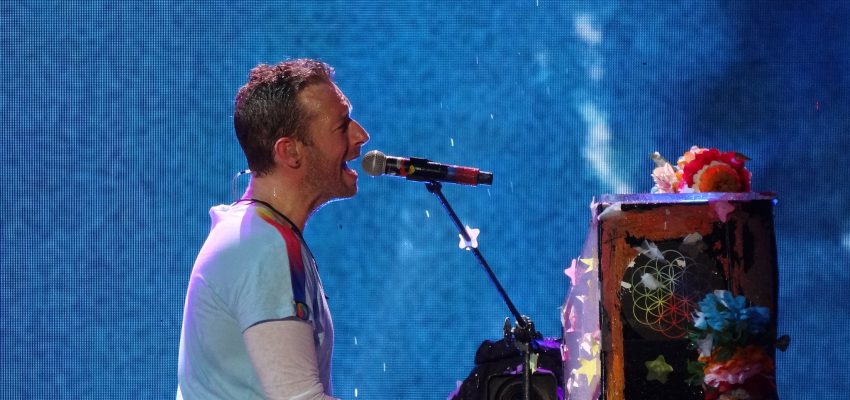 How to sing like Chris Martin of Coldplay
Reproducing different vocal sounds is a great way to develop your singing.
In this article, we'll explore how Chris Martin of Coldplay produces his distinctive vocal sound and show you how to try out some of his characteristics.
Lets jump straight in…
What is Chris Martin's sound?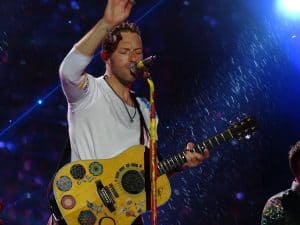 Chris Martin's voice could be described as unconventional with a bucket load of character. 
He's able to channel a wide range of emotion without sounding forced or theatrical. In fact, his voice stands out precisely because it's not forced, he's relaxed and at home across his entire range.
Five tips for imitating Chris Martin's vocals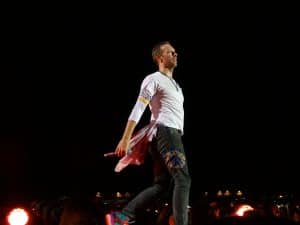 Chris Martin demonstrates such comfort and control that his vocals sound effortless. Even when singing high notes there's no sign of strain or force to reach them. It's all relaxed.
This is not as easy as it sounds. There's a fair bit of technique involved in attaining relaxed control across your entire singing range. You should practise singing pieces as calmly as possible, stripping out all unnecessary effort. 
Use your diaphragm to gently engage the breath from the chest, freeing up the muscles of the neck and larynx to do their work.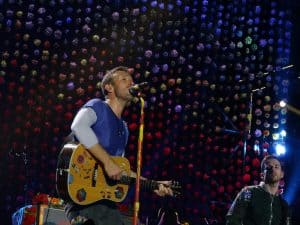 Many pop and rock singers stay in the middle and upper ends of their singing range, applying power to create an edgy, driving vocal sound. Chris Martin doesn't subscribe to this philosophy.
Instead, Chris Martin uses his lows often and, as stated in point one, does so with his signature relaxed style. To reproduce this element, ensure you sing right across your range, enjoying the mellow lower end just as much as the middle and higher registers.
3. Make everything sound like speech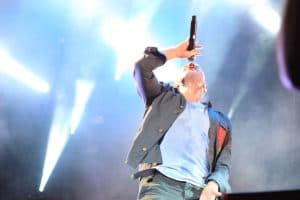 The way Chris Martin sings is very much as he speaks. His accent is consistent. This is worth noting as it's not the case for many singers.
Examples of singers who don't sing as they speak include opera singers, who employ very particular vowel sounds to generate maximum volume without a mic, and country singers from outside the USA who often sound American when they sing even though they don't when they talk (yes, we're looking at you Keith Urban).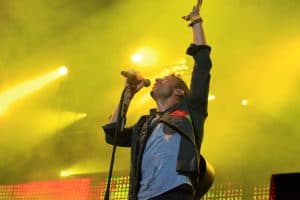 Falsetto is a vocal production method that enables singers to reach notes that are higher than their normal range. While both males and females can produce falsetto, it's perhaps most commonly recognised in male singers as it stands out to a greater degree in contrast to their normal, lower voices.
Chris Martin is known for using falsetto to deliver key melodic sections of his songs. A good example is the song Yellow, where he frequently flicks up to falsetto.
Falsetto is a challenging technique to master, but if you're going to reproduce Chris Martin's sound, it's a must.
5. Throw in a little yodeling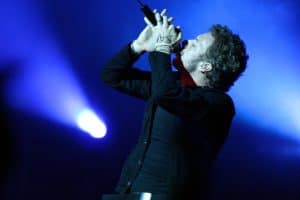 Once you've got the hang of falsetto the next step is to access it and exit it using yodeling technique.
Yodeling is the rapid switching back and forth between chest voice and falsetto or head voice. That yodel switch is a signature of Chris Martin's singing style.
The key is to keep the whole tone as easy and as free as possible. Any tension will obstruct your ability to switch up into head voice or falsetto and back down again.
Going back to our example song, Yellow, you can hear Chris Martin yodel up into falsetto on the word 'for' in this line: "Look at the stars, look how they shine for you."
Final thoughts on singing like Chris Martin
Chris Martin has written some of the top hits of the last 20 years. As we've seen, his vocal sound is made up of several elements, each worth exploring. Don't worry if you think you're not hitting the mark in your imitation though… you will still have grown as a singer in the process.
Did we miss part of Chris Martin's sound? Would you just like to say hi? Please leave us a comment below.
The top banner image of the article and the top 3 images in the article itself appear courtesy of Blair-39.
Images for tips 3 and 4 via Robert Scoble.
Image for tip 5 is via Daigo Oliva.