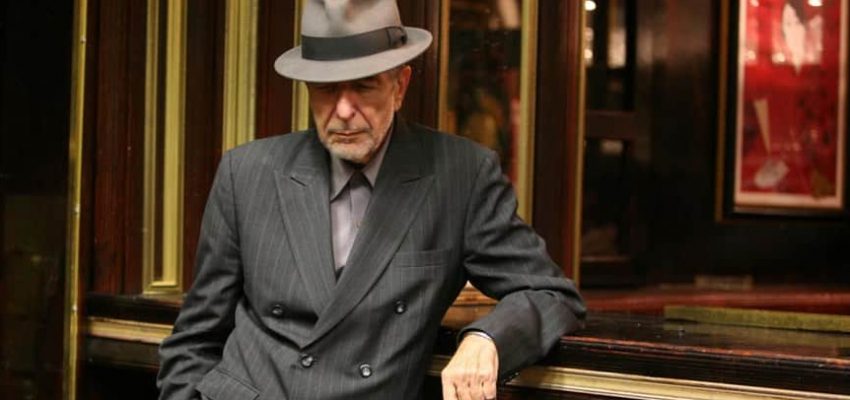 Pop songs for bass singers
This page contains 317 pop songs by 16 artists who sing in the bass vocal range. Read our guide on how to find your vocal range and voice type to find out if you're a bass or not.
In putting together song lists for the six major voice types, we kept the pop category wide, categorising over 5,500 songs from more than 300 artists. This page contains the ones that fell into the bass range but whatever your voice type there are plenty to choose from.
So, whether you need songs to inspire your singing practise, to add to your performance set or to line up for your next karaoke night, you're in the right place.
Want a quick list of songs for bass singers rather than browsing by artist? Here's our top 20: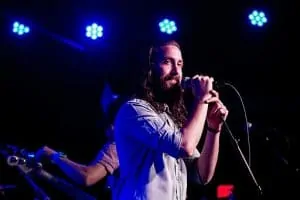 Aberdeen
Born in California
Change on the Rise
Get Down
I'll Get By
It Knows Me
Otherside
The Summit
All Because Of You
Can't Get Enough Of Your Love, Babe
Early Years
I Never Thought I'd Fall in Love with You
I'm Gonna Love You Just A Little More Baby
I'm Qualified To Satisfy You
I've Found Someone
It's Ecstasy When You Lay Down With Me
It's Only Love Doing Its Thing
Let The Music Play
Move Me No Mountain
Never, Never Gonna Give You Up
Of All the Guys in the World
Playing Your Game, Baby
Practice What You Preach
Satin Soul
Standing In The Shadows Of Love
Sweet Moments
What Am I Gonna Do With You
You See The Trouble With Me
You Turned My Whole World Around
You're So Good, You're Bad
You're the First, the Last, My Everything
You're The One I Need
Your Sweetness Is My Weakness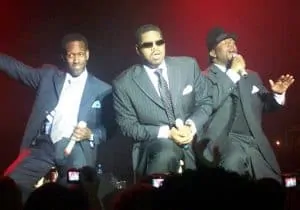 It's worth noting that not all vocal parts of Boyz II Men songs are for bass singers, but we still felt they were important songs to include.
4 Seasons Of Loneliness
End Of The Road
Doin' Just Fine
I'll Make Love To You
It's So Hard To Say Goodbye To Yesterday
Motownphilly
On Bended Knee
Water Runs Dry
A Funny Feeling
A Lover's Prayer
A Teenager In Love
Baby Doll
Don't Pity Me
Every Little Thing I Do
Five Minutes More
Happy Tune
I Cant Go On
I Wonder Why
In The Still Of The Night
I've Cried Before
Just You
Little Orphan Girl
Rockin' Rocket
Santa Margherita
Such A Long Way
Tag Along
Teen Angel
Teen-age Clementine
That's My Desire
We Belong Together
We Went Away
When You Wish Upon A Star
Where Or When
Wonderful Girl
Write Me A Letter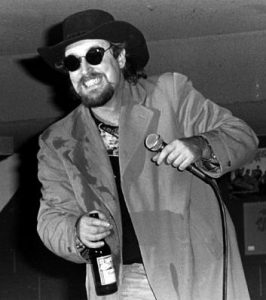 Anywhere
Green Door
Headed Out for Texas
Hurt by Love
I Wanted You to Know
Indigo Rider
King of the Hobos
Listen to Her Heart
Party Dolls and Wine
Picture of You
Rich Man's Town
Suddenly There's a Valley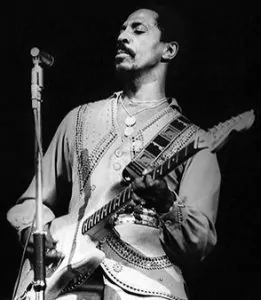 (I Know) You Don't Love Me
Box Top
Crazy in Love
Down and Out
Here's Your Heart
Ill Weep No More
I'm Going Back Home
In Your Eyes Baby
Jack Rabbit
Matchbox
My Good Loving
Prisoner in Love
She Made My Blood Run Cold
So Blue Over You
So Fine
Tell Me, Darling
The Bad Man
The Drag
Those Words
Walking Down the Aisle
You Can't Have Your Cake (And Eat It Too)
You Keep on Worrying Me
(If Loving You Is Wrong) I Don't Want to Be Right
Ain't That Loving You (For More Reasons Than One)
By The Time I Get To Phoenix
Do Your Thing
Groove-A-Thon
Hyperbolicsyllabicsesquedalymistic
I Just Don't Know What to Do with Myself
I Stand Accused
Let's Stay Together
Make A Little Love To Me
Never Can Say Goodbye
One Woman
Precious, Precious
Rock Me Easy Baby
Soulsville
The Look of Love
Thing for You
Type Thang
Urban Nights
Use Me
Walk On By
We Need Each Other Girl
We've Got A Whole Lot Of Love
What Does It Take
When I Fall In Love
Wherever You Are
Windows Of The World
Winter Snow
Wish You Were Here (You Ought To Be Here)
Wonderful
You Can't Hold Your Woman
You Don't Know Like I Know
You Turn Me On
Your Loving Is Much Too Strong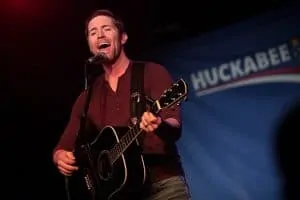 All Over Me
Angels Fall Sometimes
Another Try
As Fast As I Could
Baby I Go Crazy
Find Me A Baby
Firecracker
For The Love Of God
Friday Paycheck
Good Problem
Good Woman Bad
Gravity
Haywire
I Had One One Time
I Was There
I Wouldn't Be A Man
I'll Be There
In My Dreams
Jacksonville
Left Hand Man
Let's Find A Church
Long Black Train
Lord Have Mercy On A Country Boy
Loretta Lynn's Lincoln
Lovin' You On My Mind
Me And God
No Rush
Nowhere Fast
One Woman Man
Pallbearer
Punching Bag
She'll Go On You
So Not My Baby
Soulmate
South Carolina Low Country
The Answer
The Difference Between A Woman And A Man
The Longer The Waiting
The Way He Was Raised
This Kind Of Love
Time Is Love
Trailerhood
Unburn All Our Bridges
Way Down South
What It Ain't
Whatcha Reckon
White Noise
Why Don't We Just Dance
Would You Go With Me
You Don't Mess Around With Jim
Your Smile
A Thousand Kisses Deep
Almost Like the Blues
Anthem
Avalanche
Bird on the Wire
Chelsea Hotel #2
Closing Time
Dance Me to the End of Love
Everybody Knows
Famous Blue Raincoat
First We Take Manhattan
Going Home
Hallelujah
Happens to the Heart
Hey, That's No Way to Say Goodbye
I'm Your Man
If It Be Your Will
I'm Your Man
Is This What You Wanted
Listen to the Hummingbird
Lover Lover Lover
Master Song
Memories
One of Us Cannot Be Wrong
Puppets
Sisters of Mercy
So Long, Marianne
Suzanne
Take This Waltz
Teachers
The Future
The Goal
The Guests
The Hills
The Partisan
The Smokey Life
The Stranger Song
Waiting for the Miracle
Who By Fire
Winter Lady
You Want it Darker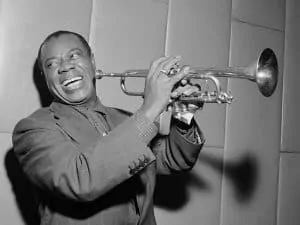 A Kiss to Build a Dream On
Ain't Misbehavin'
Autumn in New York
Back Home Again in Indiana
Can't We Be Friends?
Cold, Cold Heart
Do You Know What It Means to Miss New Orleans?
Everybody Loves My Baby
Hello, Dolly!
Hey, Look Me Over
Jeepers Creepers
La Vie en Rose
Mack the Knife
Nobody Knows the Trouble I've Seen
Now You Has Jazz
On My Way
On the Sunny Side of the Street
Pennies from Heaven
Red Sails in the Sunset
We Have All the Time in the World
West End Blues
What a Wonderful World
When It's Sleepy Time Down South
When the Saints Go Marching In
When You're Smiling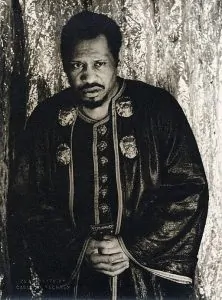 Deep River
Freedom
From Border to Border
High Water
I Don't Know What's Wrong
I'm Gonna Let It Shine
John Henry
Life Upon The Wicked Stage
Old Man River
The Minstrel Boy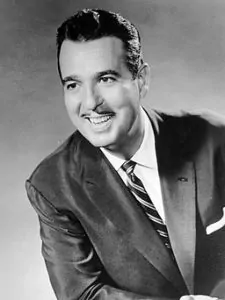 Blackberry Boogie
Bless This House
Kiss Me Big
Roving Gambler
Sixteen Tons
Smokey Mountain Boogie
Stand By Me
Strange Little Girl
Tailor Made Woman
Take My Hand Precious Lord
Tennessee Border
You're My Sugar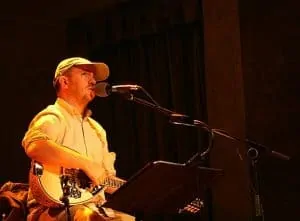 20,000 Leagues Under the Sea
A Serious Mistake
All My Little Words
At the Pyramid
Be True to Your Bar
Big Enough for Both of Us
Cold-Blooded Man
Dreaming in Tetris
Eye Contact
Fathers in the Clouds
Have You Seen It in the Snow?
In the Snow White Cottage
It Could Have Been Paradise
Judy Garland
Life Ain't All Bad
London by Jetpack
Lovers' Lies
Never Again
No
Quotes
The 1989 Musical Marching Zoo
The Blizzard of '78
Think I'll Make Another World
Why I Am Not a Teenager
Wonder Where I'm From
You Can Never Go Back to New York
(Come 'round Here) I'm The One You Need
A Love She Can Count On
Come On Do The Jerk
Don't Let It End ('til You Let It Begin)
I Like It Like That
Bobbie Sue
Bridges and Walls
Come On In
Dream On
Elvira
Gonna Take A Lot Of River
I Guess It Never Hurts To Hurt Sometimes
I'll Be True To You
Leaving Louisiana In The Broad Daylight
Ozark Mountain Jubilee
Thank God For Kids
Beauty Is Only Skin Deep
Cloud Nine
Psychedelic Shack
Run Away Child, Running Wild
The Way You Do The Things You Do
You're My Everything
Final thoughts on pop songs for bass singers
If you're a bass and you like singing pop songs, bookmark this page because it's your new best friend.
All that's left to say is we wish you all the best with your practise and performance.
Did we miss any bass singers that you'd like to see included? Any other comments? Please have your say below.