Pop songs for contraltos
This page contains 827 pop songs by 46 artists who sing in the contralto vocal range. Read our guide on how to find your vocal range and voice type to find out if you're a contralto or not.
In putting together song lists for the six major voice types, we kept the pop category wide, categorising over 5,500 songs from more than 300 artists. This page contains the ones that fell into the contralto range but whatever your voice type there are plenty to choose from.
So, whether you need songs to inspire your singing practise, to add to your performance set or to line up for your next karaoke night, you're in the right place.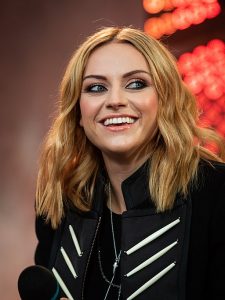 4th of July
A Wish for Something More
An Ordinary Life
Automatic
Barrowland Ballroom
Come Home
Dancing in the Dark
Dead End Street
Don't Tell Me That It's Over
Down By The Water
Dream On
Feed My Fire
Footballer's Wife
From The Ashes
Give It All Up
Human Spirit
In the End
Leap Of Faith
Left That Body Long Ago
Let's Start a Band
Love Love
Mr Rock & Roll
My Only One
Never Too Late
Next Big Thing
No Roots
Poison Prince
Prepare To Fall
Pride
Rock Bottom
Run
Slow It Down
Somebody New
Somewhere In My Heart
Spark
The Furthest Star
The Game
The Green and the Blue
The Rise & Fall
The Road to Home
This Christmas Day
This Is the Life
This Much Is True
This Pretty Face
This Time's Everything
Troubled Soul
What Happiness Means to Me
Woman Of The World
Your Time Will Come
Youth of Today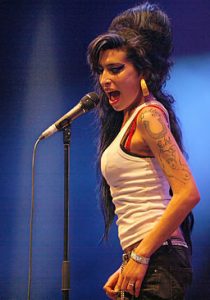 Back to Black
Body and Soul
Cupid
Love is a Losing Game
Our Day Will Come
Rehab
Stronger than Me
Take the Box
Tears Dry on Their Own
Valerie
You Know I'm No Good
Angel
Caught Up in the Rapture
Feel the Need
No More Tears
No One in the World
Sweet Love
You're the Best Thing Yet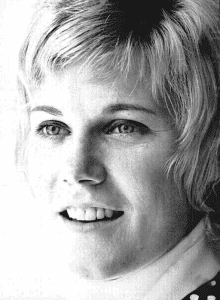 Caught Up in the Rapture
Feel the Need
No More Tears
No One in the World
Sweet Love
You're the Best Thing Yet
Danny's Song
I Just Fall in Love Again
You Needed Me
You Won't See Me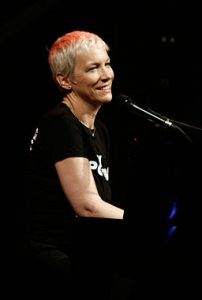 A Thousand Beautiful Things
A Whiter Shade of Pale
Cold
Dark Road
Don't Let It Bring You Down
God Rest Ye Merry Gentlemen
I Put a Spell on You
Interview
Into the West
Keep Young and Beautiful
Legend in My Living Room
Little Bird
Love Song for a Vampire
Many Rivers to Cross
Money Can't Buy It
No More "I Love You's"
Pattern of My Life
Pavement Cracks
Precious
Primitive
Shining Light
Sing
Something So Right
The Gift
Universal Child
Waiting in Vain
Walking on Broken Glass
Why
Am I Blue?
Billie's Blues
Blue Moon
Do You Know What It Means to Miss New Orleans
Dream a Little Dream of Me
Fine And Mellow
Gold Bless The Child
I'll Be Seeing
I'll Look Around
I'm a Fool to Want You
It's The Same Old Story
Lady Sings The Blues
Miss Brown to You
My Man
On The Sunny Side Of The Street
Pennies From Heaven
Speak Low
The Very Thought of You
Them There Eyes
When You're Smiling
Willow Weep For Me
You Turned The Tables On Me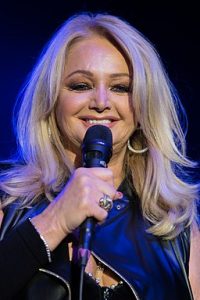 (The World Is Full of) Married Men
Fools Lullaby
Have You Ever Seen the Rain?
Heaven
Here She Comes
Holding Out for a Hero
I Believe in Your Sweet Love
If I Sing You a Love Song
If You Were a Woman (and I Was a Man)
It's a Heartache
Lost in France
Loving You's a Dirty Job but Somebody's Gotta Do It
Making Love (Out of Nothing at All)
More Than a Lover
Straight From the Heart
Total Eclipse of the Heart
(Everything I Do) I Do It For You
All In Me
Almost Doesn't Count
Always On My Mind
Angel in Disguise
Another Day in Paradise
Anybody
Apart
As Long As You're Here
Baby
Best Friend
Boy Is Mine
Brokenhearted
Camouflage
Can We
Can You Hear Me Now
Come A Little Closer
Come as You Are
Die Without You
Do You Know What You Have
Fall
Family Business
Full Moon
Give Me You
Have You Ever?
Never Say Never
The Boy Is Mine
Top of the World
When You Touch Me
Where You Wanna Be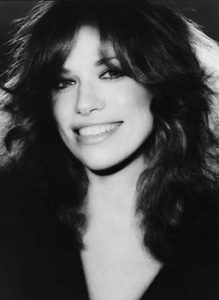 All I Want Is You
Anticipation
Attitude Dancing
Better Not Tell Her
Coming Around Again
Devoted to You
Give Me All Night
Haven't Got Time for the Pain
His Friends Are More Than Fond of Robin
Interview
It Was So Easy
I've Got to Have You
Jesse
Julie Through the Glass
Legend in Your Own Time
Let the River Run
Like a River
Love of My Life
Mockingbird
My New Boyfriend
Nobody Does It Better
That's the Way I've Always Heard It Should Be
The Right Thing to Do
The Stuff That Dreams Are Made Of
Tired of Being Blonde
Touched by the Sun
Two Hot Girls
We Have No Secrets
We're So Close
Why
You Belong to Me
You're So Vain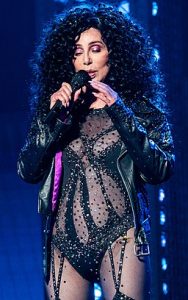 (This Is A Song) For The Lonely
A Different Kind of Love Song
After All (Love Theme from Chances Are)
Alfie
All I Really Want To Do
All Or Nothing
Bang Bang (My Baby Shot Me Down)
Believe
Body to Body Heart to Heart
Dark Lady
Don't Ever Try To Close To Rose
Don't Hide Your Love
Don't Try To Close A Rose
Dov'e L'amore
Favorite Scars
Girl Don't Come
Gypsies Tramps And Thieves
Half-Breed
If I Could Turn Back Time
I'll Never Stop Loving You
I'm In The Middle
Just Like Jesse James
Let Me Down Easy
Let This Be A Lesson To You
Living In A House Divided
Love And Pain
Love and Understanding
Love Hurts
Love Is A Lonely Place Without You
Love Is The Groove
Love One Another
Love So High
Strong Enough
Take It Like a Man
Take Me Home
Takin' Back My Heart
Taxi Taxi
The Beat Goes On
The Shoop Shoop Song (It's In His Kiss)
All or Nothing at All
East of the Sun (and West of the Moon)
Fly Me to the Moon
Frim Fram Sauce
I've Got You Under My Skin
Let's Face the Music and Dance
Let's Fall in Love
Little Girl Blue
Only the Lonely
Peel Me a Grape
Pick Yourself Up
S'Wonderful
The Heart of Saturday Night
The Look Of Love
You Go to My Head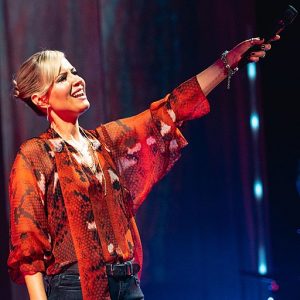 All I See
All You Want
Blackbird
Day Before We Went To War
Don't Believe in Love
Don't Leave Home
Don't Think of Me
End of Night
Everything to Lose
Friends
Girl Who Got Away
Give You Up
Go Dreaming
Grafton Street
Here With Me
Honestly OK
Hunter
Hurricanes
I'm No Angel
Isobel
Life For Rent
Mary's in India
My Boy
My Lover's Gone
No Freedom
Quiet Times
Sand in My Shoes
See the Sun
See You When You're 40
Some Kind of Love
Stan
Stoned
Take My Hand
Take You Home
Thank You
The Day Before the Day
White Flag
A Sunday Kind of Love
All I Could Do Was Cry
At Last
I Just Want to Make Love to You
My Heart Cries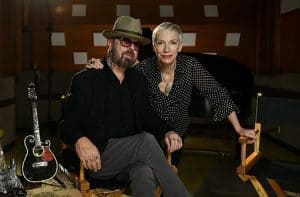 17 Again
Angel
Don't Ask Me Why
Heaven
Here Comes the Rain Again
I Need a Man
I Saved the World Today
It's Alright (Baby's Coming Back)
Love Is a Stranger
Missionary Man
Precious
Sisters Are Doin' It for Themselves
Sweet Dreams (Are Made Of This)
The Miracle of Love
There Must Be an Angel (Playing with My Heart)
Thorn in My Side
When Tomorrow Comes 
Who's That Girl?
Would I Lie to You?
You Have Placed a Chill In My Heart 
Criminal
Fast as You Can
Limp
Never Is a Promise
Paper Bag
Shadowboxer
Sleep to Dream
Slow Like Honey
The First Taste
Angel
Beautiful Child
Crystal
Dreams
Gold Dust Woman
Gypsy
I Don't Want to Know
Landslide
No Questions Asked
Rhiannon
Sara
Seven Wonders
Silver Springs
Sisters Of The Moon
Storms
Sweet Girl
That's Alright
The Chain
Welcome to the Room… Sara
When I See You Again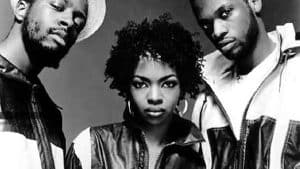 A Change Is Gonna Come
Blunted
Boof Baf
Cowboys
Don't Cry Dry Your Eyes
Family Business
Freestyle
Fu-Gee-La
How Many Mics
Just Happy to Be Me
Killing Me Softly With His Song
Mista Mista
Nappy Heads
No Woman, No Cry
Ooh La La La
Ready or Not
Recharge
Red Intro
Rumble in the Jungle
Some Seek Stardom
Stand By Me
Take it Easy
The Beast
The Mask
The Score
Vocab
Zealots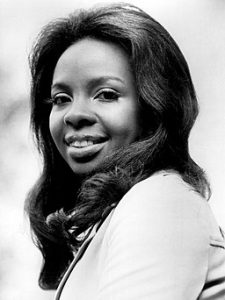 Best Thing That Ever Happened To Me
For Once in My Life
I Can See Clearly Now
I've Got to Use My Imagination
Midnight Train To Georgia
Neither One of Us (Wants to Be the First to Say Goodbye)
Who Is She (And What Is She to You)?
Anything For You
Breaking Up Is Hard To Do
Can't Forget You
Coming Out of the Dark
Conga
Cuts Both Ways
Don't Wanna Lose You
Everlasting Love
Get On Your Feet
Heaven's What I Feel
Here We Are
Hold Me, Thrill Me, Kiss Me
I See Your Smile
It's Too Late
Live for Loving You
Remember Me with Love
Rhythm Is Gonna Get You
Seal Our Fate
Turn the Beat Around
Words Get in the Way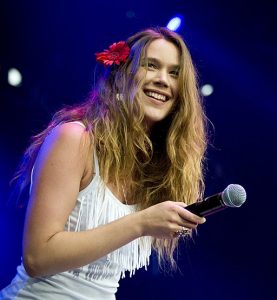 Baby Baby Baby
Bruised but Not Broken
Don't Cha Wanna Ride?
Fell in Love With a Boy
Free Me
L-O-V-E
Right to Be Wrong
Spoiled
Stalemate
Super Duper Love
Tell Me 'Bout It
Tell Me What We're Gonna Do Now
You Had Me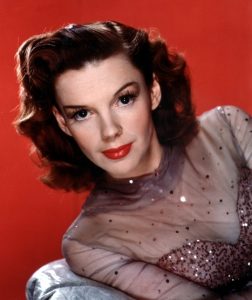 Alone Together
Among My Souvenirs
Anything You Can Do
April Showers
Carolina In The Morning
Cheek To Cheek
Come Rain Or Come Shine
Comes Once In A Lifetime
Danny Boy
Do It Again
Don't Rain on my Parade
Down With Love
Get Happy
How Long Has This Been Going On?
I Can't Give You Anything But Love
I Wish You Love
I'm Confessin' (That I Love You)
Just You, Just Me
Life Is Just A Bowl Of Cherries
Me & My Shadow
Memories Of You
Somewhere Over The Rainbow
Stormy Weather
The Man That Got Away
The Trolley Song
When You're Smiling (The Whole World Smiles With You)
You Go To My Head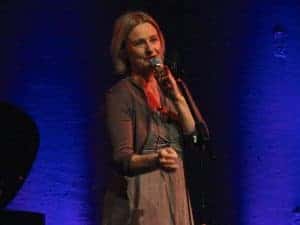 (Love Moves In) Mysterious Ways
Happy Ever After
It Was Nothing That You Said
Killing Me Slowly
Bel Air
Black Beauty
Blue Jeans
Body Electric
Born to Die
Brooklyn Baby
Dark Paradise
Diet Mountain Dew
Doin' Time
Gods & Monsters
Mariners Apartment Complex
National Anthem
Ride
Shades of Cool
Summertime Sadness
The Greatest
Ultraviolence
Video Games
West Coast
Can't Take My Eyes Off Of You
Doo Wop (That Thing)
Every Ghetto, Every City
Everything Is Everything
Ex-Factor
Final Hour
Forgive Them Father
Guarding The Gates
His Eye Is on the Sparrow
I Find It Hard to Say
I Get Out
I Gotta Find Peace of Mind
I Used To Love Him
Intro
Lose Myself
Lost Ones
Mr. Intentional
Mystery of Iniquity
Nothing Even Matters
Oh Jerusalem
Selah
Superstar
Tell Him
The Miseducation of Eunice Waymon
The Sweetest Thing
To Zion
Turn Your Lights Down Low
When It Hurts So Bad
Zion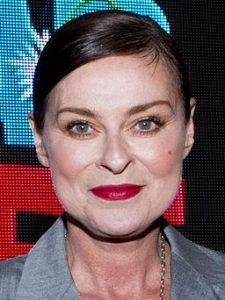 A Little Bit of Heaven
A Little More Love
All Around The World
All Woman
Baby Come Back
Been Around The World
Can't Dance
Change
Didn't I
Down in the Depths
Everything Will Get Better
Friday's Child
Gonna Try It Anyway
I Cried My Last Tear Last Night
I'm Leavin'
I'm Coming to Get You
In All the Right Places
It's Got to Be Real
Live Together
Make It Right
Make Love to Ya
My Apple Heart
Never Ever
Never Gonna Fall
Never Never Gonna Give You Up
People Hold On
Set Your Loving Free
Sing It
Someday
Something's Happenin'
Somewhere My Baby Waits for Me
Soul Deep
Suzanne
Takes a Woman to Know
Tenderly
The Line
The Real Thing
The Very Thought of You
This Is The Right Time
Time to Make You Mine
Too Much Love Makin'
What Did I Do to You?
Wish It Could Always Be This Way
You Can't Deny It
You Get Me
You Know How to Love Me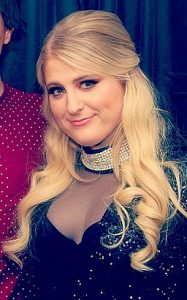 All About That Bass
Close Your Eyes
Dear Future Husband
Like I'm Gonna Lose You
Lips Are Movin
African Mailman
Ain't Got No, I Got Life
Backlash Blues
Blackbird
Blues for Mama
Central Park Blues
Do I Move You?
Flomela
Four Women
Get By
Go Limp
I Sing Just to Know I'm Alive
If You Knew
Mississippi Goddam
Nina's Blues
Oh Timbaland
Old Jim Crow
Real Real
Return Home
Revolution
Sealion
See-line Woman (Masters at Work remix)
Sinnerman
Thandewye
The Other Woman
To Be Young, Gifted and Black
Under the Lowest
When I Was in My Prime
You Took My Teeth
Come Away With Me
Don't Know Why
Don't Miss You At All
Feelin' The Same Way
Here We Go Again
Not Too Late
Ruler Of My Heart
Sinkin' Soon
Sunrise
Thinking About You
Those Sweet Words
Turn Me On
Until the End
What Am I to You?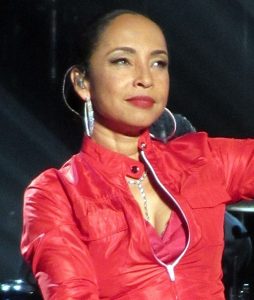 By Your Side
Hang On to Your Love
King of Sorrow
Smooth Operator
When Am I Going to Make a Living
Your Love Is King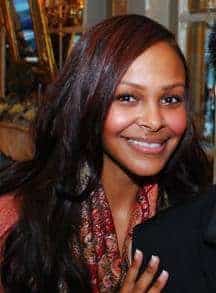 Always Come Back to Your Love
Baby, Come Over (This Is Our Night)
Body II Body
Don't Need You To (Tell Me I'm Pretty)
Gotta Tell You
Lately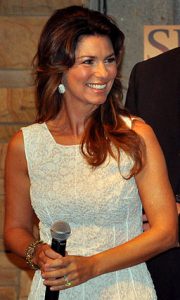 (If You're Not in It for Love) I'm Outta Here!
Any Man of Mine
Dance With the One That Brought You
Forever And For Always
From This Moment On
Home Ain't Where His Heart Is (Anymore)
Honey, I'm Home
I'm Gonna Getcha Good
I'm Outta Here
Life's About to Get Good
Love Gets Me Every Time
Man! I Feel Like A Woman!
No One Needs to Know
That Don't Impress Me Much
The Woman in Me (Needs the Man in You)
What Made You Say That
When You Kiss Me
Whose Bed Have Your Boots Been Under?
You Lay a Whole Lot of Love on Me
You Win My Love
You're Still the One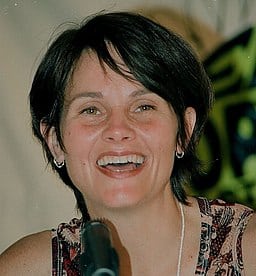 A Matter of Minutes
Every Little Thing (He) Does Is Magic
Never Saw Blue Like That
Steady On
Sunny Came Home
You and the Mona Lisa
As Long as He Needs Me
Goldfinger
In the Still of the Night
Something
With These Hands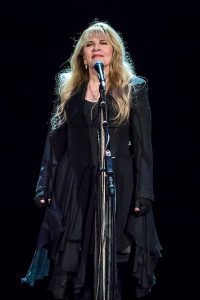 After the Glitter Fades
Beautiful People Beautiful Problems
Beauty and the Beast
Blue Denim
Edge of Seventeen
Every Day
For What It's Worth
Has Anyone Ever Written Anything For You
How Still My Love
I Can't Wait
If Anyone Falls
If You Ever Did Believe
Lady
Leather and Lace
Maybe Love Will Change Your Mind
Moonlight (A Vampire's Dream)
Nightbird
Planets of the Universe
Rock and Roll
Rooms on Fire
Secret Love
She Loves Him Still
Sometimes It's a Bitch
Sorcerer
Stand Back
Stop Draggin' My Heart Around
Talk To Me
The Dealer
The Other Side of the Mirror 
Think About It
Twisted
Your Hand I Will Never Let It Go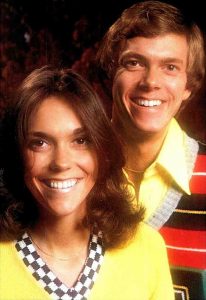 (They Long to Be) Close to You
Baby It's You
Desperado
From This Moment On
Help
I Won't Last a Day Without You
I'll Never Fall in Love Again
Let Me Be the One
Rainy Days and Mondays
Reason to Believe
Top of the World
We've Only Just Begun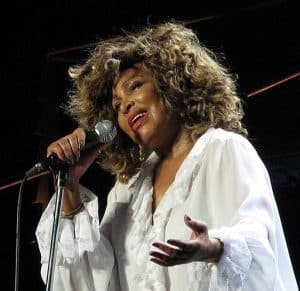 A Fool in Love
Acid Queen
Addicted to Love
Afterglow
Baby Get It On
Back Where You Started
Ball of Confusion (That's What the World Is Today)
Be Tender With Me Baby
Better Be Good to Me
Can't Stop Thinking of You
Complicated Disaster
Great Spirits
Help
I Can't Stand the Rain
I Don't Wanna Fight
I Don't Wanna Lose You
I Idolize You
I Might Have Been Queen
I Want You Near Me
It Takes Two
It's Only Love
Let's Stay Together
Look Me in the Heart
Love Thing
Missing You
Nutbush City Limits
On Silent Wings
One Of The Living
Open Arms
Overnight Sensation
Paradise Is Here
Private Dancer
Proud Mary
River Deep Mountain High
Rock Me Baby
Show Some Respect
Something Beautiful Remains
Steamy Windows
Steel Claw
The Best
Tonight
Two People
Typical Male
Way of the World
We Don't Need Another Hero
What You Get Is What You See
Whatever You Need
Whatever You Want
What's Love Got to Do with It
When the Heartache Is Over
Why Must We Wait Until Tonight
Another Sad Love Song
Breathe Again
He Wasn't Man Enough
Hit The Freeway
How Could an Angel Break My Heart
Just Be a Man About It
Maybe
Seven Whole Days
Spanish Guitar
Un-Break My Heart
You Mean the World to Me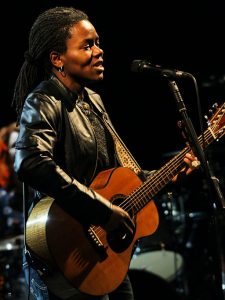 Across the Lines
All That You Have Is Your Soul
At This Point in My Life
Baby Can I Hold You
Bang Bang Bang
Behind the Wall
Change
Cold Feet
Crossroads
Fast Car
For My Lover
Freedom Now
Give Me One Reason
Heaven's Here on Earth
If Not Now…
Matters of the Heart
Mountains o' Things
Remember the Tinman
She's Got Her Ticket
Smoke and Ashes
Stand by Me
Subcity
Talkin' Bout A Revolution
Telling Stories
The Promise
The Rape of the World
The Times They Are a-Changin'
Three Little Birds
Why?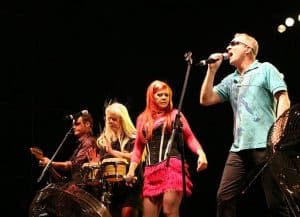 Love Shack
52 Girls
6060-842
Channel Z
Deadbeat Club
Debbie
Dirty Back Road
Future Generation
Girl From Ipanema Goes to Greenland
Give Me Back My Man
Hero Worship
Hot Pants Explosion
Is That You Mo-Dean?
Lava
Legal Tender
Moon 83
Party Out of Bounds
Planet Claire
Private Idaho
Quiche Lorraine
Roam
Rock Lobster
Song For A Future Generation
Strobe Light
Summer of Love
Tell It Like It T-I-Is
The Flintstones
There's a Moon in the Sky
Whammy Kiss
Wig
Final thoughts on pop songs for contraltos
If you're a contralto and you like singing pop songs, bookmark this page because it's your new best friend.
All that's left to say is we wish you all the best with your practise and performance.
Did we miss any contraltos that you'd like to see included? Any other comments? Please have your say below.