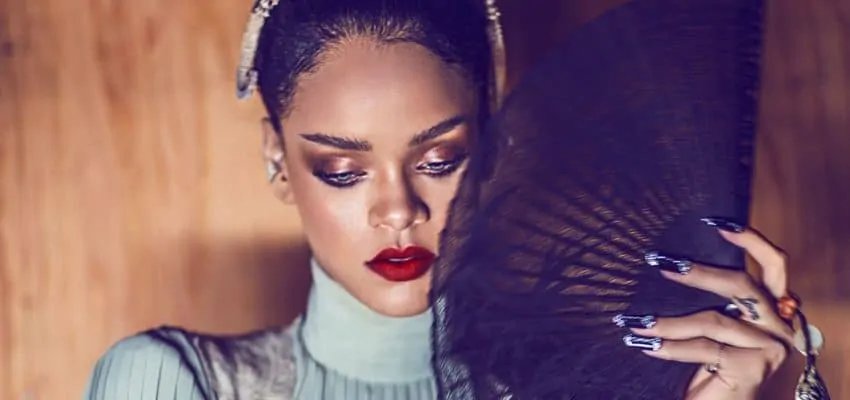 Pop songs for mezzo-sopranos
This page contains 957 pop songs by 58 artists who sing in the mezzo-soprano vocal range. Read our guide on how to find your vocal range and voice type to find out if you're a mezzo-soprano or not.
In putting together song lists for the six major voice types, we kept the pop category wide, categorising over 5,500 songs from more than 300 artists. This page contains the ones that fell into the mezzo-soprano range but whatever your voice type there are plenty to choose from.
So, whether you need songs to inspire your singing practise, to add to your performance set or to line up for your next karaoke night, you're in the right place.
All I Ask
Best for Last
Can't Let Go
Chasing Pavements
Cold Shoulder
Crazy For You
Daydreamer
Don't You Remember
First Love
He Won't Go
Hello
Hometown Glory
I Miss You
I'll Be Waiting
Lay Me Down
Love In The Dark
Lovesong
Make You Feel My Love
Melt My Heart to Stone
Million Years Ago
My Same
Now and Then
One and Only
Painting Pictures
Remedy
Right as Rain
River Lea
Rolling In The Deep
Rumour Has It
Send My Love (To Your New Lover)
Set Fire To The Rain
Someone Like You
Sweetest Devotion
Take It All
That's It, I Quit, I'm Moving On
Tired
Turning Tables
Water Under The Bridge
When We Were Young
Why Do You Love Me
21 Things I Want In A Lover
8 Easy Steps
All I Really Want
Hand in My Pocket
Hands Clean
King Of Pain
No Pressure Over Cappuccino
On the Tequila
Out Is Through
Precious Illusions
So Pure
Surrendering
Sympathetic Character
Thank U
That I Would Be Good
That Particular Time
The Time of Your Life
These R the Thoughts
This Grudge
Underneath
Uninvited
Wake Up
Win and Win
You Learn
You Oughta Know
You Owe Me Nothing in Return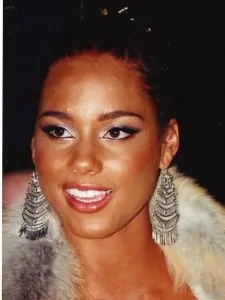 A Woman's Worth
Brand New Me
Diary
Doesn't Mean Anything
Empire State of Mind (Part II) Broken Down
Fallin'
Fire We Make
Girl on Fire
Girlfriend
How Come You Don't Call Me
If I Ain't Got You
Karma
Like You'll Never See Me Again
New Day
No One
Put It in a Love Song
Rock wit U
Superwoman
Tears Always Win
Teenage Love Affair
Try Sleeping with a Broken Heart
Un-Thinkable (I'm Ready)
Wait Til You See My Smile
Baby Baby
Every Heartbeat
Good for Me
Hope Set High
House of Love
Lead Me On
Love Me Tender
Lucky One
Oh How the Years Go By
Saved by Love
Say Once More
Say You'll Be Mine
She Colors My Day
Stay for Awhile
Takes a Little Time
That's What Love Is For
The Next Time I Fall
We Believe in God
What About the Love
Wise Up
After
Baby Did a Bad Bad Thing
Bee and Duck
Dream Too Much
Going to California
Goodnight
Goodnight My Love
Halfway Down the Stairs
Hello, Goodbye
If You're a Star
I'm Not Tired
Little Bird
Push the Button
Stand by Me
I'm Outta Love
In Your Eyes
Left Outside Alone
Made for Lovin' You
My Everything
Not Coming Down
Not That Kind
One Day in Your Life
Paid My Dues
Pieces of a Dream
Seasons Change
Sick and Tired
Stupid Little Things
Take This Chance
Welcome to My Truth
Why'd You Lie to Me
You'll Never Be Alone
(Sweet Sweet Baby) Since You've Been Gone
(You Make Me Feel Like) A Natural Woman
Ain't No Way
Amazing Grace
Angel
Baby I Love You
Bridge Over Troubled Water
Call Me
Chain of Fools
Do Right Woman, Do Right Man
Dr. Feelgood
Eleanor Rigby
I Never Loved a Man (The Way I Love You)
I Say a Little Prayer
Respect
Rock Steady
Spirit in the Dark
Think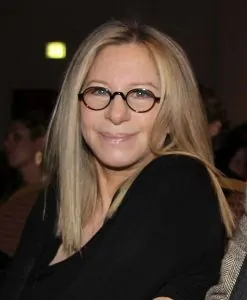 A Piece of Sky
A Sleepin' Bee
After the Rain
All I Ask Of You
All In Love Is Fair
All That I Want
As If We Never Said Goodbye
By The Way
Can't Help Lovin' That Man
Children Will Listen
Cry Me A River
Don't Rain On My Parade
Evergreen
Funny Girl
Gotta Move
Happy Days Are Here Again
He Touched Me
Higher Ground
I Still Can See Your Face
Lazy Afternoon
Lover, Come Back to Me
Memory
My Coloring Book
My Heart Belongs to Me
My Man
On My Way to You
Papa, Can You Hear Me?
People
Prisoner
Putting It Together
Second Hand Rose
Since I Fell for You
Someday My Prince Will Come
Songbird
Stoney End
Superman
The Way We Were
Woman in Love
You Don't Bring Me Flowers
Boogie Woogie Bugle Boy
Chapel of Love
Do You Want To Dance?
From A Distance
Hello in There
Married Men
Miss Otis Regrets
My Mother's Eyes
Night And Day
Shiver Me Timbers
The Rose
When A Man Loves A Woman
Wind Beneath My Wings
You're Movin' Out Today
Baby Boy
Check On It
Crazy In Love
Irreplaceable
Me, Myself And I
Naughty Girl
Single Ladies (Put A Ring On It)
Sorry
Best Thing I Never Had
Countdown
Drunk in Love
End of Time
Halo
I Care
If I Were A Boy
Love On Top
Partition
Pretty Hurts
Sweet Dreams
XO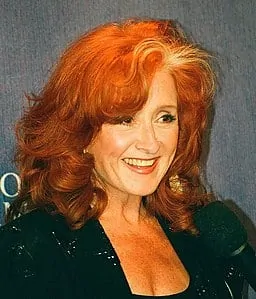 Dimming of the Day
Have a Heart
I Can't Make You Love Me
Love Letter
Nick of Time
Not the Only One
Something to Talk About
Thing Called Love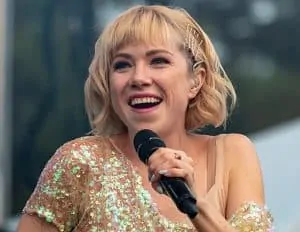 All That
Beautiful
Boy Problems
Call Me Maybe
Cry
Cut To The Feeling
Everything He Needs
Gimmie Love
Good Time
Happy Not Knowing
I Really Like You
I'll Be Your Girl
Julien
Let's Be Friends
Making the Most of the Night
No Drug Like Me
Now That I Found You
Party For One
Real Love
Run Away With Me
Store
The Sound
This Kiss
This Love Isn't Crazy
Tiny Little Bows
Tonight I'm Getting Over You
Too Much
Turn Me Up
Want You In My Room
Warm Blood
When I Needed You
Your Type
All American Girl
Before He Cheats
Blown Away
Cowboy Casanova
Don't Forget to Remember Me
Ever Ever After
Good Girl
I'll Stand by You
Inside Your Heaven
Jesus, Take The Wheel
Some Hearts
Something in the Water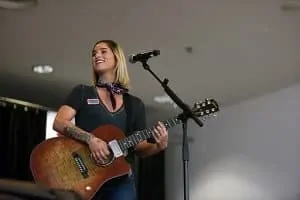 Good Times
I Am Invincible
I Wish I Could Break Your Heart
Over You
Wasting All These Tears
You Hear A Song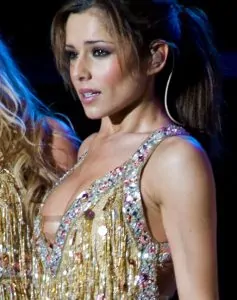 3 Words
Call My Name
Crazy Stupid Love
Fight for This Love
I Don't Care
Only Human
Parachute
Promise This
The Flood
Under the Sun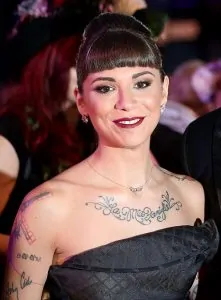 A Thousand Years
Burning Gold
Distance
Human
Jar of Hearts
The Lonely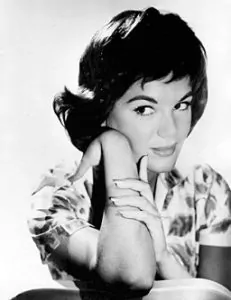 Blue Winter
Carolina Moon
Fallin'
Frankie
Happy Days and Lonely Nights
I Was Such A Fool (To Fall In Love With You)
If I Didn't Care
Lipstick on Your Collar
My Happiness
Plenty Good Lovin
Stupid Cupid
Time Alone Will Tell
Together
Who's Sorry Now
Wishing It Was You
Your Other Love
You're Gonna Miss Me
Bills, Bills, Bills
Bootylicious
Brown Eyes
Bug a Boo
Cater 2 U
Dangerously in Love
Emotion
Girl
Illusion
Independent Women Part I
Jumpin, Jumpin
Lose My Breath
Nasty Girl
No, No, No
Say My Name
Soldier
Survivor
With Me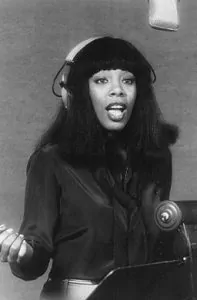 Autumn Changes
Back in Love Again
Bad Girls
Can't We Just Sit Down (And Talk It Over)
Come With Me
Could It Be Magic
Dim All The Lights
Full of Emptiness
Hot Stuff
I Feel Love
I Love You
I Remember Yesterday
Lady of the Night
Last Dance
Little Miss Fit
Love To Love You Baby
Love's Unkind
MacArthur Park
Need-a-Man Blues
On the Radio
Our Love
Rumour Has It
She Works Hard For The Money
Spring Affair
Summer Fever
Sunset People
The Hostage
Try Me, I Know We Can Make It
Walk Away
Wasted
Whispering Waves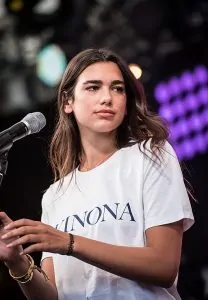 Blow Your Mind (Mwah)
Break My Heart
Don't Start Now
IDGAF
New Rules
One Kiss
Physical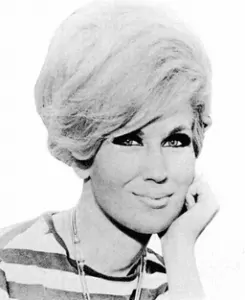 A Brand New Me
All I See Is You'll Try Anything
I Only Want To Be With You
Son of a Preacher Man
The Look Of Love
Wishin' And Hopin'
You Don't Have To Say You Love Me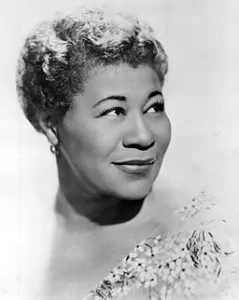 Always
Anything Goes
A-Tisket, A-Tasket
Can't Help Lovin' Dat Man
Cheek To Cheek
Don't Fence Me In
Easy to Love
Embraceable You
Fascinating Rhythm
He Loves and She Loves
How High The Moon (Part 1)
I Ain't Got Nothing but the Blues
I Concentrate on You
I Got It Bad
I Got Rhythm
I've Got You Under My Skin
I'm Beginning to See the Light
Into Each Life Some Rain Must Fall
It Don't Mean a Thing
I've Got My Love to Keep Me Warm
I've Got You Under My Skin
Looking For A Boy
Mack The Knife
Miss Otis Regrets
My Melancholy Baby
Night and Day
Puttin' On the Ritz
Take the "A" Train
The Man I Love
These Foolish Things
Too Darn Hot
Wait Till You See Her
What Is This Thing Called Love?
You Won't Be Satisfied
Anywhere Is
Book of Days
Caribbean Blue
Evening Falls…
Exile
How Can I Keep from Singing?
I Want Tomorrow
Marble Halls
On My Way Home
Only Time
Orinoco Flow
Storms in Africa
The Celts
Wild Child
I Believe
I Want to Be Your Man
If We Had Your Eyes
I'm Doin' Me
Put You Up on Game
Sleeping with the One I Love
When I See U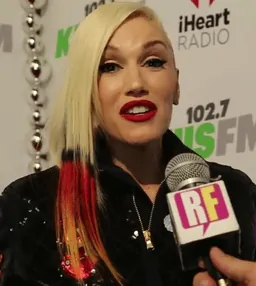 4 in the Morning
Baby Don't Lie
Breakin' Up
CAN'T STOP THE FEELING!
Cool
Crash
Danger Zone
Early Winter
Hair Up
Hollaback Girl
I'm Coming Out / Mo' Money Mo' Problems
Luxurious
Make Me Like You
Misery
Move Your Feet / D.A.N.C.E. / It's A Sunshine Day
Now That You Got It
Orange County Girl
Rich Girl
Send Me A Picture
Serious
Spark the Fire
The Real Thing
The Sweet Escape
U Started It
Used to Love You
What U Workin' With?
What You Waiting For?
Where Would I Be?
Wind It Up
You're My Favorite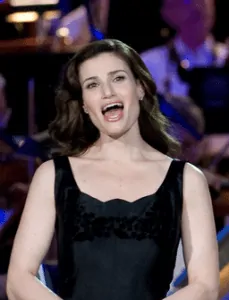 Brave
Defying Gravity
Everybody Knows
Extraordinary
Gorgeous
Last Time
Let it Go
Like Lightning
Nothin' in This World
Perfect Story
Queen of Swords
Small World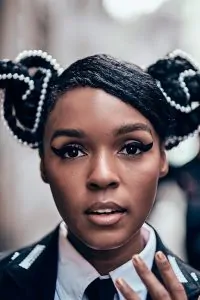 Cold War
Givin' Em What They Love
Locked Inside
Many Moons
Mushrooms and Roses
Say You'll Go
Tightrope
Again
All For You
Because Of Love
Black Cat
Come Back To Me
Doesn't Really Matter
Escapade
If
Let's Wait Awhile
Love Will Never Do (Without You)
Miss You Much
Rhythm Nation
Runaway
Someone To Call My Lover
That's The Way Love Goes
Together Again
What Have You Done For Me Lately
When I Think Of You
And I Am Telling You I'm Not Going
Giving Myself
I Can't Describe (The Way I Feel)
I Got This
I Remember Me
If This Isn't Love
No One Gonna Love You
Spotlight
Walk It Out
Where You At
Joan Jett & the Blackhearts
A.C.D.C.
Androgynous
Backlash
Bad Reputation
Bits and Pieces
Call Me Lightning
Change the World
Cherry Bomb
Contact
Dirty Deeds
Do You Wanna Touch
Do You Wanna Touch Me
Everyday People
Fresh Start
Good Music
Have You Ever Seen the Rain?
I Hate Myself for Loving You
I Love Playing with Fire
I Love Rock 'n' Roll
I Love You Love Me Love
I Wanna Be Your Dog
Little Liar
Love Is Pain
Nag
New Orleans
Real Wild Child
School Days
Secret Love
The French Song
Why Can't We Be Happy
You Don't Own Me
You Don't Know What You Got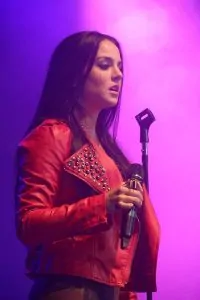 Baby It's You
Boy Without a Heart
Can't Take That Away from Me
Leave (Get Out)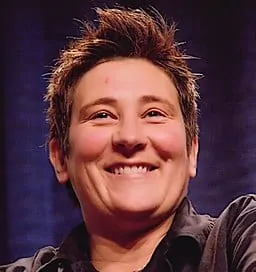 A Case of You
Black Coffee
Constant Craving
Don't Let The Stars Get In Your Eyes
Got the Bull by the Horns
Hallelujah
Helpless
Honky Tonk Angels Medley
Hush Sweet Lover
If I Were You
I'm Down to My Last Cigarette
Just Keep Me Moving
Lock, Stock and Teardrops
Love Is Everything
Miss Chatelaine
Outside Myself
Pullin Back The Reins
Rose Garden
Save Me
Season Of Hollow Soul
Sexuality
Simple
So in Love
Summerfling
Surrender
The Air That I Breathe
The Consequences of Falling
The Mind of Love
The Valley
Wash Me Clean
Western Stars
You're OK
Alejandro
Bad Romance
Born This Way
Dance in the Dark
Do What U Want
I'll Never Love Again
Joanne
Just Dance
Marry The Night
Million Reasons
Perfect Illusion
Poker Face
Telephone
The Edge of Glory
Yoü and I
4 Minutes
Borderline
Cherish
Crazy For You
Deeper And Deeper
Don't Cry for Me Argentina
Dress You Up
Drowned World / Substitute for Love
Everybody
Express Yourself
Frozen
Gambler
Holiday
Human Nature
Hung Up
I'll Remember
Into The Groove
Justify My Love
La Isla Bonita
Like a Prayer
Like a Virgin
Live to Tell
Lucky Star
Material Girl
Music
Oh Father
Open Your Heart
Papa Don't Preach
Ray of Light
Take a Bow
The Power of Good-Bye
This Used To Be My Playground
True Blue
Vogue
What It Feels Like for a Girl
Where's the Party
You'll See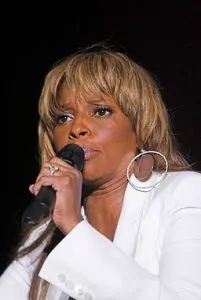 25/8
All That I Can Say
Be Happy
Be Without You
Don't Mind
Doubt
Enough Cryin
Everything
Family Affair
I Am
I Can Love You
I'm Goin' Down
Just Fine
Just Sing
Love @ 1st Sight
Love No Limit
Mary Jane
Mr. Wrong
No More Drama
Not Gon' Cry
Rainy Dayz
Real Love
Reminisce
Sweet Thing
Take Me as I Am
The One
Thick of It
U + Me
We Got Hood Love
You Remind Me
Your Child
Bathwater
Big Distraction
Different People
Don't Speak
Dreaming the Same Dream
End It on This
Excuse Me Mr.
Ex‐Girlfriend
Happy Now?
Hella Good
Hey Baby
I Throw My Toys Around
It's My Life
Just a Girl
Let's Get Back
Looking Hot
Magic's in the Makeup
New
Oi to the World
One More Summer
Running
Settle Down
Simple Kind of Life
Squeal
Stand and Deliver
Start the Fire
Sunday Morning
Suspension Without Suspense
The Climb
Trapped in a Box
Underneath It All
World Go 'Round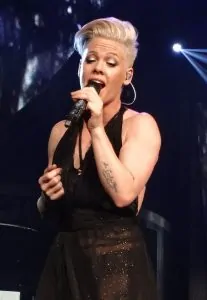 18 Wheeler
Bad Influence
Beautiful Trauma
Blow Me (One Last Kiss)
Can't Take Me Home
Catch Me While I'm Sleeping
Crystal Ball
Dear Diary
Dear Mr. President
Do What U Do
Don't Let Me Get Me
Eventually
Family Portrait
Funhouse
Get the Party Started
Glitter In The Air
God Is A DJ
Gone to California
I'm Not Dead
Just Give Me a Reason
Just Like a Pill
Last To Know
Leave Me Alone (I'm Lonely)
Let Me Let You Know
Misery
Most Girls
Numb
Please Don't Leave Me
Raise Your Glass
So What
Stupid Girls
There You Go
Trouble
True Love
Try
U + Ur Hand
What About Us
Whatever You Want
Who Knew
You Make Me Sick
BELIEVE IT
Bitch Better Have My Money
California King Bed
Diamonds
Disturbia
Don't Stop the Music
Four Five Seconds
Hate That I Love You
If It's Lovin' That You Want
Kiss It Better
Lemon
Love on the Brain
Love the Way You Lie
Loveeeeeee Song
Needed Me
Only Girl
Pon de Replay
Pour It Up
Rude Boy
Russian Roulette
Shut Up and Drive
Stay
Take a Bow
Towards The Sun
Umbrella
Unfaithful
We Found Love
What's My Name?
Where Have You Been
Work
You da One
A Thing About You
Almost Unreal
Anyone
Church of Your Heart
Crash! Boom! Bang!
Dangerous
Dressed for Succes
Excited?
Fading Like A Flower
Help!
How Do You Do!
It Just Happens
It Must Have Been Love
Joyride
June Afternoon
Listen to Your Heart
Milk and Toast and Honey
Neverending Love
No Se Si Es Amor
Queen of Rain
Run to You
She's Got Nothing On
Silver Blue
Sleeping In My Car
Spending My Time
The Big L
The Centre of the Heart
The Look
Things Will Never Be the Same
Un día sin tí
Vulnerable
Wish I Could Fly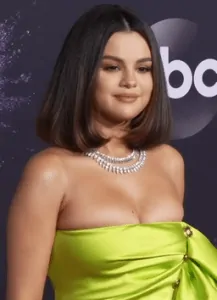 Hands to Myself
Lose You to Love Me
Love You Like a Love Song
Same Old Love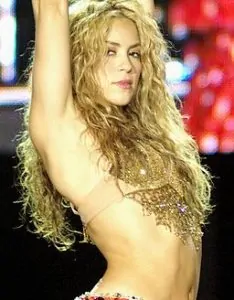 Dare (La La La)
Did It Again
Don't Bother
Empire
Eyes Like Yours (Ojos Así)
Fool
Give It Up to Me
Gypsy
Hips Don't Lie
Illegal
Objection (Tango)
Ready for the Good Times
She Wolf
The One
Underneath Your Clothes
Whenever, Wherever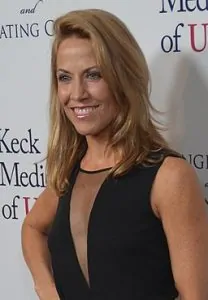 A Change Would Do You Good
All I Wanna Do
Always on Your Side
Anything but Down
Callin' Me When I'm Lonely
Can't Cry Anymore
D'yer Maker
Everyday Is a Winding Road
Good Is Good
Happy
Home
I Shall Believe
If It Makes You Happy
Leaving Las Vegas
Love Is a Good Thing
Love Is Free
Maybe Angels
My Favorite Mistake
No One Said It Would Be Easy
Out of Our Heads
Perfect Lie
Real Gone
Redemption Day
Run Baby Run
Soak Up The Sun
Steve McQueen
Strong Enough
Sweet Child O' Mine
Tell Me When It's Over
The Difficult Kind
The First Cut Is the Deepest
What I Can Do for You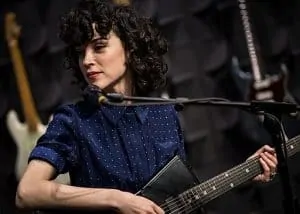 Birth in Reverse
Digital Witness
Los Ageless
Masseduction
New York
Pills
Prince Johnny
Regret
Strange Mercy
Surgeon
The Party
All at Once
All the Man That I Need
Could I Have This Kiss Forever
Didn't We Almost Have It All
Exhale
Greatest Love of All
Heartbreak Hotel
Higher Love
How Will I Know
I Believe in You and Me
I Didn't Know My Own Strength
I Have Nothing
I Learned from the Best
I Look to You
I Wanna Dance with Somebody
I Will Always Love You
I'm Every Woman
I'm Your Baby Tonight
It's Not Right but It's Okay
Million Dollar Bill
My Love Is Your Love
One Moment in Time
Run to You
Same Script, Different Cast
Saving All My Love for You
So Emotional
Step By Step
The Star Spangled Banner
Try It on My Own
When You Believe
Where Do Broken Hearts Go
Why Does It Hurt So Bad
You Give Good Love
Final thoughts on pop songs for mezzo-sopranos
If you're a mezzo-soprano and you like singing pop songs, bookmark this page because it's your new best friend.
All that's left to say is we wish you all the best with your practise and performance.
Did we miss any mezzo-sopranos that you'd like to see included? Any other comments? Please have your say below.
Adele Marc E. / CC BY
Alanis Morissette Justin Higuchi from Los Angeles, CA, USA / CC BY
Alicia Keys John Mathew Smith & www.celebrity-photos.com from Laurel Maryland, USA / CC BY-SA
Amy Grant Scott Catron from Sandy, Utah, USA / CC BY-SA
Amy Lee CC BY
Anastacia Harald Krichel / CC BY-SA
Ann Murray Courtesy of the Fraser MacPherson estate c/o Guy MacPherson / CC BY
Aretha Franklin Kingkongphoto & www.celebrity-photos.com from Laurel Maryland, USA / CC BY-SA
Barbra Streisand lifescript / CC BY
Bette Midler Rob Bogaerts / Anefo / CC BY-SA
Beyoncé J.ébey / CC BY-SA
Bonnie Raitt John Mathew Smith & www.celebrity-photos.com from Laurel Maryland, USA / CC BY-SA
Camila Cabello Cosmopolitan UK / CC BY
Carly Rae Jepsen Tabercil / CC BY-SA
Carrie Underwood Keith Hinkle / CC BY
Cassadee Pope Jim Greenhill from McLean, USA / CC BY
Cheryl Ian T Edwards from UK / CC BY-SA
Christina Perri Manfred Werner/Tsui – CC by-sa 3.0 / CC BY-SA
Connie Francis ABC Television / Public domain
Destiny's Child Pete Sekesan from New York, USA / CC BY
Donna Summer Casablanca Records / Public domain
Dua Lipa Harald Krichel / CC BY-SA
Dusty Springfield Philips Records / Public domain
Edith Piaf Eric Koch, Nationaal Archief, Den Haag, Rijksfotoarchief: Fotocollectie Algemeen Nederlands Fotopersbureau (ANEFO), 1945-1989 – negatiefstroken zwart/wit, nummer toegang 2.24.01.05, bestanddeelnummer 914-6440 / CC0
Ella Fitzgerald Lewin/Kaufman/Schwartz, Public Relations, Beverly Hills / Public domain
Ella Mai Toglenn / CC BY-SA
Enya via Flickr
Fantasia Barrino Kdrayf01 / CC BY-SA
Gwen Stefani RumorFix / CC BY
H.E.R. MTV International / CC BY
Idina Menzel English: U.S. Navy Petty Officer 1st Class Chad J. McNeeleyderivative work: Raykyogrou0 / Public domain
Janelle Monáe Myles Kalus Anak Jihem / CC BY-SA
Janet Jackson John Mathew Smith & www.celebrity-photos.com from Laurel Maryland, USA / CC BY-SA
Jennifer Hudson David Torcivia / CC BY-SA
Jessie J File:Jessie J performing live at The Peppermint Club 05.jpg: Justin Higuchiderivative work: Begoon / CC BY
Jessie Ware Justin Higuchi from Los Angeles, CA, USA / CC BY
Joan Jett & the Blackhearts Jessie Pearl / CC BY
JoJo Jenna / CC BY
K.D. Lang Charlie Llewellin / CC BY-SA
Lady Gaga SMP Entertainment / CC BY
Leona Lewis File:Leona Lewis – Mercy For Animals 20414.jpg: Mercy For Animals MFA from Los Angeles, USAderivative work: Lucas Secret / CC BY
Madonna David Shankbone / CC BY-SA
Mary J. Blige Michael Albov / CC BY
Miley Cyrus Sam Borowski / CC BY
No Doubt BrianTheMute / CC BY-SA
Pink https://www.flickr.com/photos/blumonkey14/ / CC BY-SA
Rihanna SIGMA / CC BY
Roxette Karin Törnblom / CC BY
Sara Bareilles Justin Higuchi from Los Angeles, CA, USA / CC BY
Sarah McLachlan Anthony Quintano / CC BY
Selena Gomez Cosmopolitan UK / CC BY
Shakira Shakira_Rio_02.jpg: Andres.Arranz – Original uploaded to www.arteyfotografia.com as Shakira Rock in Rio 08 003derivative work: Jonathas Davi / CC BY 2.5 ES
Sheryl Crow Mingle Media TV / CC BY-SA
St. Vincent Justin Higuchi from Los Angeles, CA, USA / CC BY
The Chicks The original uploader was Wasted Time R at English Wikipedia. / CC BY-SA
Whitney Houston PH2 Mark Kettenhofen / Public domain