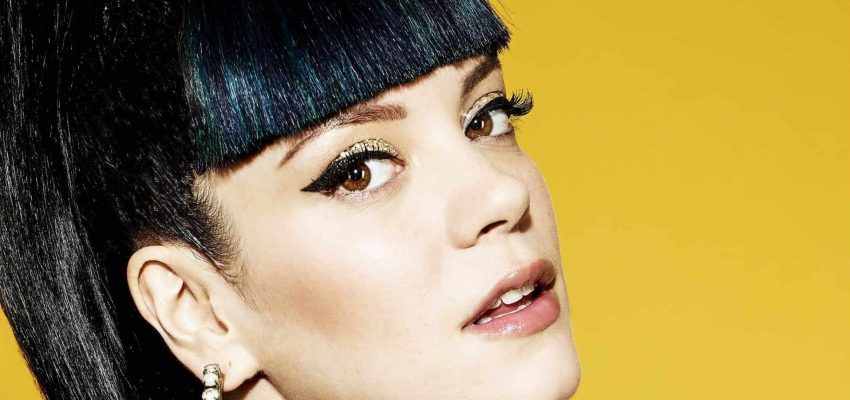 Pop songs for sopranos
This page contains 683 pop songs by 58 artists who sing in the soprano vocal range. Read our guide on how to find your vocal range and voice type to find out if you're a soprano or not.
In putting together song lists for the six major voice types, we kept the pop category wide, categorising over 5,500 songs from more than 300 artists. This page contains the ones that fell into the soprano range but whatever your voice type there are plenty to choose from.
So, whether you need songs to inspire your singing practise, to add to your performance set or to line up for your next karaoke night, you're in the right place.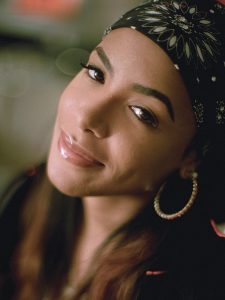 4 Page Letter
Age Ain't Nothing But a Number
At Your Best (You Are Love)
Back & Forth
Down with the Clique
Got to Give It Up
Hot Like Fire
If Your Girl Only Knew
Miss You
More Than A Woman
One in a Million
Rock The Boat
The One I Gave My Heart To
The Thing I Like
Try Again
We Need a Resolution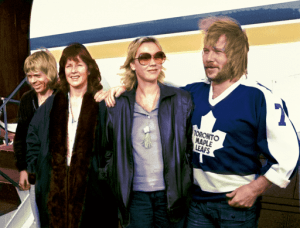 Angeleyes
Chiquitita
Dancing Queen
Fernando
Gimme! Gimme! Gimme! (A Man After Midnight)
Honey, Honey
I Do, I Do, I Do, I Do, I Do
I Have a Dream
I've Been Waiting for You
Lay All Your Love On Me
Mamma Mia
Money, Money, Money
My Love, My Life
One of Us
Our Last Summer
Ring Ring
S.O.S.
Slipping Through My Fingers
So Long
Summer Night City
Super Trouper
Take a Chance on Me
Thank You for the Music
That's Me
The Day Before You Came
The Name of the Game
The Way Old Friends Do
The Winner Takes It All
Tiger
Under Attack
Under My Sun
Voulez-Vous
Waterloo
When All Is Said And Done
When I Kissed The Teacher
Winner Takes it All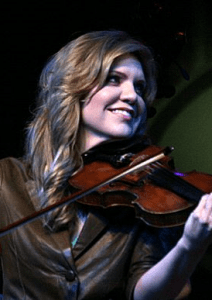 Every Time You Say Goodbye
Let Me Touch You For a While
Sawing on the Strings
Simple Love
Sister Rosetta Goes Before Us
So Long, So Wrong
The Lucky One
When You Say Nothing At All
Wish I Still Had You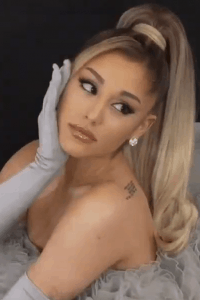 Break Free
Dangerous Woman
God Is a Woman
Into You
Love Me Harder
No Tears Left to Cry
One Last Time
Problem
Side to Side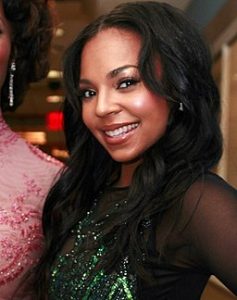 Baby
Body on Me
Breakup 2 Makeup
Don't Let Them
Foolish
Good Good
Happy
Hey Baby (After the Club)
Only U
Rain on Me
Rock Wit U (Awww Baby)
Still on It
The Way That I Love You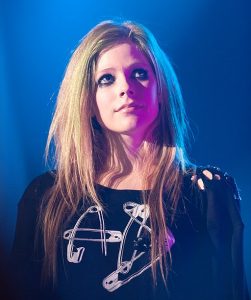 Complicated
Don't Tell Me
Dumb Blonde
Girlfriend
Give You What You Like
He Wasn't
Head Above Water
Hello Kitty
Here's to Never Growing Up
Hot
I Fell in Love with the Devil
I'm With You
Keep Holding On
Let Me Go
Losing Grip
My Happy Ending
Nobody's Home
Rock n Roll
Sk8er Boi
Smile
Tell Me It's Over
The Best Damn Thing
What the Hell
When You're Gone
Wish You Were Here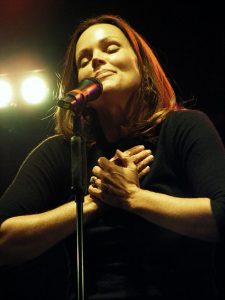 Circle in the Sand
Heaven Is a Place on Earth
I Feel Free
I Get Weak
Leave a Light On
Love Never Dies
Runaway Horses
Vision of You
World Without You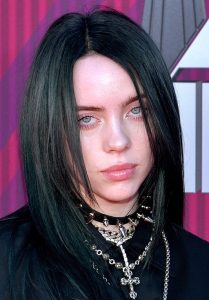 All The Good Girls Go To Hell
Bad Guy
Bury A Friend
Everything I Wanted
Ocean Eyes
When The Party's Over
You Should See Me In A Crown
Alarm Call
All Is Full of Love
Army of Me
Cocoon
Crystalline
Hidden Place
Hyperballad
I Miss You
Isobel
It's Oh So Quiet
Possibly Maybe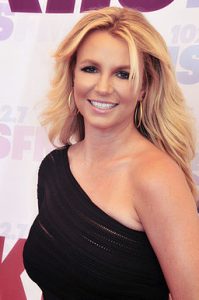 …Baby One More Time
3
Anticipating
Born to Make You Happy
Boys
Break The Ice
Circus
Criminal
Do You Wanna Come Over?
Don't Cry
Love Me Down
Make Me…
My Prerogative
Oops!… I Did It Again
Perfume
Til It's Gone
What You Need
Womanizer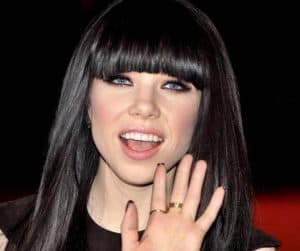 All That
Almost Said It
Automatically in Love
Black Heart
Body Language
Both Sides Now
Boy Problems
Call Me Maybe
Cry
Cut to the Feeling
Drive
Everything He Needs
Gimmie Love
I Didn't Just Come Here to Dance
I Really Like You
Let's Get Lost
Love Again
Making the Most of the Night
This Kiss
Tonight I'm Getting Over You
Your Type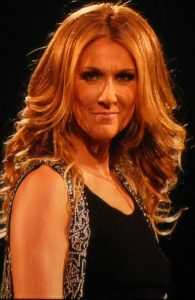 A New Day Has Come
All By Myself
Alone
Because You Loved Me
Have You Ever Been in Love
If You Asked Me To
I'm Alive
It's All Coming Back to Me Now
My Heart Will Go On
River Deep, Mountain High
That's the Way It Is
The Power of Love
Celine Dion and Andrea Bocelli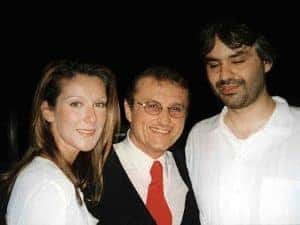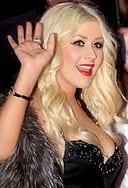 Ain't No Other Man
Beautiful
Candyman
Come On Over Baby (All I Want Is You)
Dirrty
Fighter
Genie In A Bottle
Hurt
I Turn To You
Keeps Gettin' Better
Not Myself Tonight
Slow Down Baby
The Voice Within
What A Girl Wants
Your Body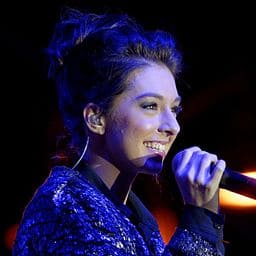 Cliché
Deception
I Bet You Don't Curse God
Invisible
My Anthem
Over Overthinking You
Snow White
Think of You
With Love
Without Him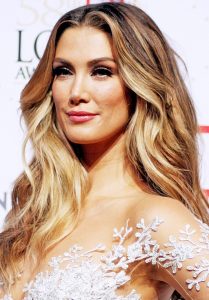 Born to Try
Dancing with a Broken Heart
I Can't Break It to My Heart
In This Life
Lost Without You
Out of the Blue
Together We Are One
Wings
You Will Only Break My Heart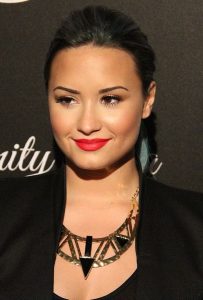 Confident
Cool For The Summer
Don't Forget
Get Back
Give Your Heart a Break
Heart Attack
Here We Go Again
La La Land
Made in the USA
Neon Lights
Really Don't Care
Remember December
Skyscraper
Sorry Not Sorry
Stone Cold
Tell Me You Love Me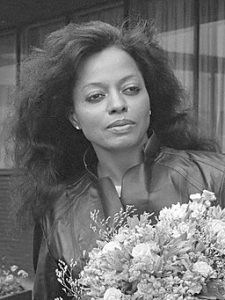 Ain't No Mountain High Enough
I'm Coming Out
It's My Turn
Missing You
Upside Down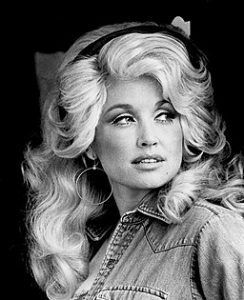 9 to 5
All I Can Do
Applejack
Before the Next Teardrop Falls
But You Know I Love You
Coat Of Many Colors
Do I Ever Cross Your Mind
Here You Come Again
I Will Always Love You
Jolene
Just Because I'm a Woman
Peace Train
Save the Last Dance for Me
The Love You Gave
The Seeker
Touch Your Woman
Two Doors Down
What Will Baby Be
Yellow Roses
You're The Only One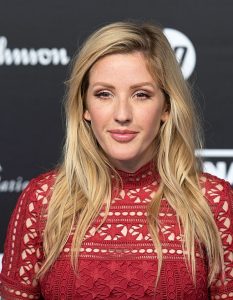 Anything Could Happen
Burn
Close To Me
Lights
Love Me Like You Do
On My Mind
Breathing Underwater
Clown
Daddy
Heaven
Highs & Lows
Hurts
My Kind of Love
Next to Me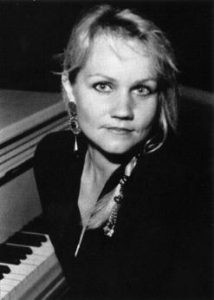 Ain't No Sunshine
Anniversary Song
At Last
Autumn Leaves
Bridge Over Troubled Water
Cheek to Cheek
Danny Boy
Early Morning Rain
Fields of Gold
I Can Only Be Me
I Know You by Heart
It Doesn't Matter Anymore
Kathy's Song
Oh, Had I a Golden Thread
Over The Rainbow
Penny to My Name
People Get Ready
Say Goodbye
Songbird
Stormy Monday
Take Me to the River
Tall Trees in Georgia
The Water Is Wide
Time After Time
Time Is a Healer
True Colours
Wade in the Water
Waly Waly
Wayfaring Stranger
What a Wonderful World
Who Knows Where the Time Goes?
You Take My Breath Away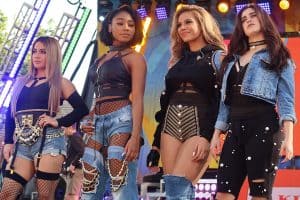 All in My Head (Flex)
Boss
Down
He Like That
Por Favor
Sledgehammer
That's My Girl
Work from Home
Worth It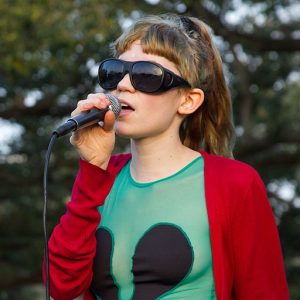 4ÆM
Be a Body
Before the fever
Belly of the Beat
Butterfly
California
Circumambient
Crystal Ball
Delete Forever
Dream Fortress
Flesh without Blood
Genesis
Go
IDORU
Kill V. Maim
laughing and not being normal
Life in the Vivid Dream
Medieval Warfare
My Name is Dark
New Gods
Nightmusic
Oblivion
Realiti
SCREAM
So Heavy I Fell Through the Earth
Symphonia IX
Vanessa
Venus Fly
Violence
We Appreciate Power
World Princess part II
You'll miss me when I'm not around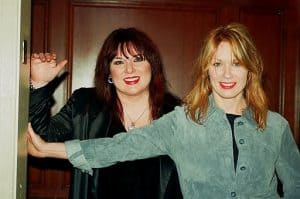 All I Wanna Do Is Make Love to You
Alone
I Didn't Want to Need You
I Want You So Bad
If Looks Could Kill
Never
Nothin' at All
Stranded
There's the Girl
These Dreams
What About Love
Who Will You Run To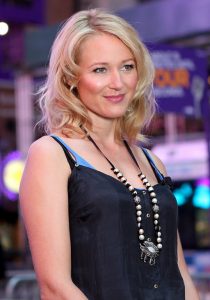 2 Become 1
Angel Standing By
Break Me
Deep Water
Do You
Foolish Games
Hands
Haunted
Intuition
Jupiter
Kiss the Flame
Leave the Lights On
Life Uncommon
Little Sister
Near You Always
Pieces of You
Serve the Ego
Stand
Standing Still
This Way
What's Simple Is True
Who Will Save Your Soul
You Were Meant For Me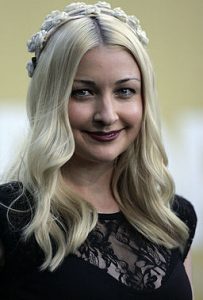 Apartment
Can't Shake It
Caught In The Crowd
Drama
Ernie
Fire and Iron
God's Gift To Women
I Like You Better When You're Not Around
I'll Change Your Mind
I'm Growing a Beard Downstairs for Christmas
Lose My Shit
Make It Last
Offer It Up
Our Song
Politics In Space
Ride This Feeling
Sarah
Share Your Air
Space They Cannot Touch
The Devil Wears a Suit
The End of School
The Last Day on Earth
The Tiger Inside Will Eat the Child
This Is Not Forever
Toxic
Where?
Words
You've Underestimated Me, Dude
Yours Was a Body
Zero Gravity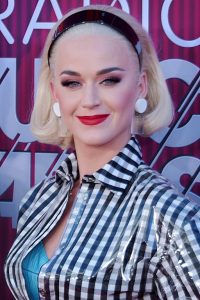 Birthday
Bon appétit
California Girls
California Gurls
Chained to the Rhythm
Con Calma
Daisies
Dark Horse
E.T.
Firework
Harleys In Hawaii
Hey Hey Hey
Hot N Cold
I Kissed a Girl
Last Friday Night
Never Really Over
Never Worn White
Part of Me
Rise
Roar
Small Talk
Smile
Swish Swish
Teenage Dream
The One That Got Away
Thinking of You
This Is How We Do
Unconditionally
Ur So Gay
Waking Up In Vegas
Wide Awake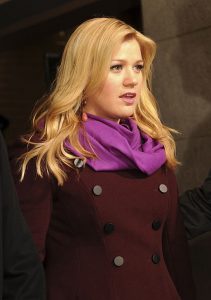 A Moment Like This
All I Ever Wanted
Already Gone
Because of You
Before Your Love
Behind These Hazel Eyes
Breakaway
Dark Side
Heartbeat Song
Low
Miss Independent
My Life Would Suck Without You
Piece by Piece
Since U Been Gone
Stronger (What Doesn't Kill You)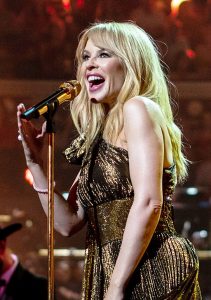 Better The Devil You Know
Can't Get You Out Of My Head
Come Into My World
I Should Be So Lucky
In Your Eyes
Love At First Sight
On a Night Like This
Please Stay
Red Blooded Woman
Slow
Spinning Around
The Loco-motion
Your Disco Needs You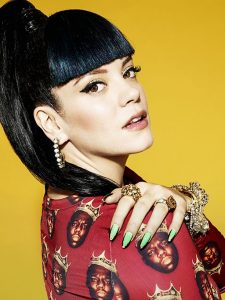 As Long as I Got You
Everybody's Changing
Hard out Here
Just Be Good to Green
Littlest Things
Never Miss a Beat
Not Fair
Our Time
Shame for You
Smile
The Fear
Trigger Bang
Who'd Have Known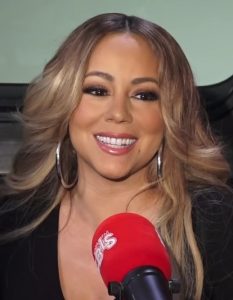 Against All Odds (Take A Look At Me Now)
All I Want For Christmas Is You
Always Be My Baby
Butterfly
Can't Take That Away (Mariah's Theme)
Dream Lover
Emotions
Heartbreaker
Hero
Honey
I Still Believe
I'll Be There
Love Takes Time
Loverboy
My All
Never Too Far
One Sweet Day
Open Arms
Thank God I Found You
Through the Rain
Touch My Body
Vision of Love
We Belong Together
When You Believe
Whenever You Call
Without You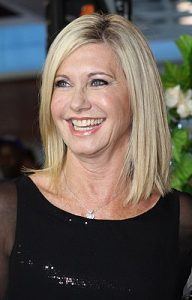 A Little More Love
Banks of the Ohio
Deeper Than the Night
Desperate Times
Don't Cut Me Down
Every Face Tells a Story
Have You Never Been Mellow
Hopelessly Devoted To You
I Can't Help It
I Honestly Love You
If You Love Me
Landslide
Let It Shine
Let Me Be There
Magic
Make a Move on Me
Physical
Please Mr. Please
Reach Out for Me
Sam
Something Better to Do
Suddenly
Summer Nights
Suspended in Time
Take a Chance
The Promise
Tied Up
Toughen Up
Twist of Fate
We Go Together
Whenever You're Away From Me
You're The One That I Want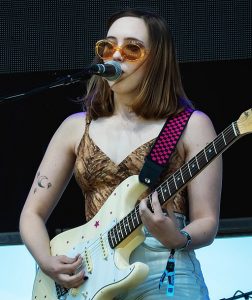 Circle the Drain
Crawling in My Skin
Lucy
Royal Screwup
Up the Walls
Aces
Letting Go
Outbound Plane
Part of Me
Save Yourself
Someday Soon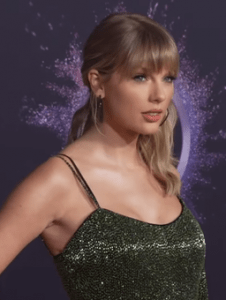 22
Back to December
Bad Blood
Blank Space
Call It What You Want
Cardigan
Cornelia Street
Delicate
Enchanted
Everything Has Changed
Fifteen
Gorgeous
I Don't Wanna Live Forever
I Knew You Were Trouble
London Boy
Look What You Made Me Do
Love Story
ME!
Mine
Our Song
Ours
Out of the Woods
Picture To Burn
Shake It Off
Sparks Fly
Style
Teardrops On My Guitar
The Man
Wildest Dreams
You Belong With Me
You Need to Calm Down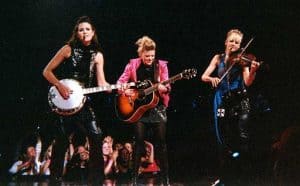 Cold Day in July
Cowboy Take Me Away
Goodbye Earl
Heartbreak Town
I Can Love You Better
If I Fall You're Going Down with Me
Ready to Run
Some Days You Gotta Dance
There's Your Trouble
Tonight the Heartache's on Me
Wide Open Spaces
Without You
You Were Mine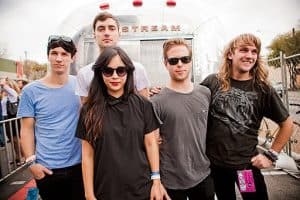 All of This
Hearts Like Ours
Higher
Punching in a Dream
Young Blood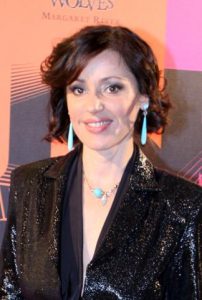 Burn
Dare You to Be Happy
I Want To Know What Love Is
I Want To Spend My Lifetime Loving You
If I Didn't Love You
Soul Mate #9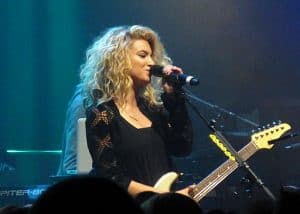 First Heartbreak
Hallelujah
Kid I Used To Know
Minute To Myself
Nobody Love
Paper Hearts
Personal
Should've Been Us
Something Beautiful
Stained
Final thoughts on pop songs for sopranos
If you're a soprano and you like singing pop songs, bookmark this page because it's your new best friend.
All that's left to say is we wish you all the best with your practise and performance.
Did we miss any sopranos that you'd like to see included? Any other comments? Please have your say below.