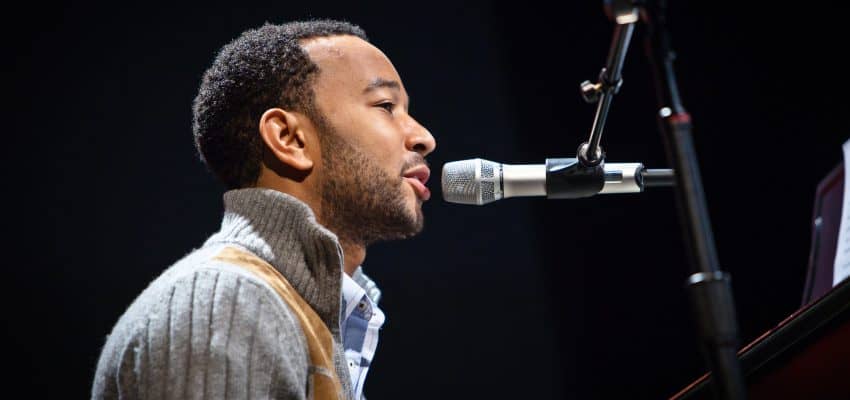 Pop songs for baritones
This page contains 1,401 pop songs by 75 artists who sing in the baritone vocal range. Read our guide on how to find your vocal range and voice type to find out if you're a baritone or not.
In putting together song lists for the six major voice types, we kept the pop category wide, categorising over 5,500 songs from more than 300 artists. This page contains the ones that fell into the baritone range but whatever your voice type there are plenty to choose from.
So, whether you need songs to inspire your singing practise, to add to your performance set or to line up for your next karaoke night, you're in the right place.
Want a quick list of songs for baritones rather than browsing by artist? Here's our top 35:
Back to Me
Be Like That
Citizen/Soldier
Duck and Run
Every Time You Go
Feet in the Water
Goodbyes
Here Without You
It's Not My Time
Kryptonite
Let Me Be Myself
Loser
One Light
There's a Life
Time of My Life
Train
What's Left
When I'm Gone
When You're Young
Because of You
Give Me Just One Night (Una Noche)
I Do (Cherish You)
Invisible Man
My Everything
The Hardest Thing
True to Your Heart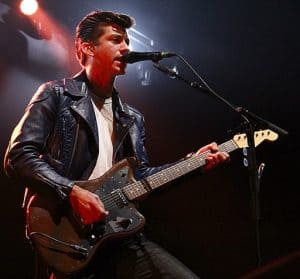 Arabella
Black Treacle
Cornerstone
Crying Lightning
Do I Wanna Know?
Don't Sit Down 'Cause I've Moved Your Chair
Four Out of Five
My Propeller
One for the Road
R U Mine?
Snap Out of It
Suck It and See
The Hellcat Spangled Shalalala
Tranquility Base Hotel & Casino
Why'd You Only Call Me When You're High?
Can't Smile Without You
Copacabana (At the Copa)
Could It Be Magic?
Daybreak
Even Now
I Write the Songs
It's a Miracle
Let's Hang On
Looks Like We Made It
Mandy
New York City Rhythm
Ready to Take a Chance Again
Sandra
Ships
Some Kind of Friend
Somewhere Down the Road
Somewhere in the Night
Tryin' to Get the Feeling Again
Weekend in New England
When October Goes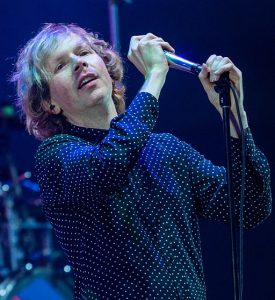 Blue Moon
Dreams
Heart Is a Drum
Say Goodbye
Steal My Body Home
Up All Night
Waking Light
Wow
Amor
Do It in the Name of Love
Don't Drive Me Away
Ecstasy
Fever
First Taste of Love
He Will Break Your Heart
Here Comes the Night
I Can't Break the News to Myself
I Could Have Danced All Night
I Count the Tears
I'm Standing By
My Heart Cries for You
River of Tears
Save the Last Dance for Me
Seven Letters
Souvenir of Mexico
Spanish Harlem
Stand by Me
Supernatural Thing, Part I
Sway
That's When It Hurts
The Beginning of Time
The Record
There Goes My Baby
This Magic Moment
'Til I Can't Take It Anymore
Walking in the Footsteps of a Fool
What Is Soul?
Young Boy Blues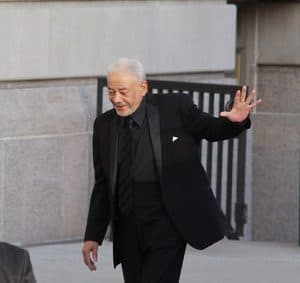 Ain't No Sunshine
Just the Two of Us
Lean On Me
Lovely Day
Who Is He (And What Is He to You)?
Catch My Fall
Cradle of Love
Dancing With Myself
Eyes Without a Face
Flesh for Fantasy
Hot in the City
Rebel Yell
To Be a Lover
White Wedding
Boys 'Round Here
Drink On It
God Gave Me You
Honey Bee
Mine Would Be You
Neon Light
Over
Sure Be Cool If You Did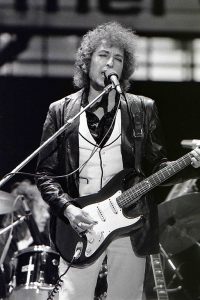 A Hard Rain's A‐Gonna Fall
Ballad Of A Thin Man
Blowin` In The Wind
Desolation Row
Every Grain of Sand
Forever Young
Girl From The North
Gotta Serve Somebody
Hurricane
I Threw It All Away
I Want You
Idiot Wind
It Ain't Me Babe
It Takes a Lot to Laugh, It Takes a Train to Cry
It's Alright, Ma
Jokerman
Just Like A Woman
Just Like Tom Thumb's Blues
Knockin' On Heaven's Door
Lay Lady Lay
Leopard-Skin Pill-Box Hat
Like A Rolling Stone
Maggie's Farm
Mr. Tambourine Man
Not Dark Yet
One More Cup Of Coffee
Queen Jane Approximately
Rainy Day Women #12 & 35
Shelter from the Storm
Simple Twist Of Fate
Stuck Inside of Mobile with the Memphis Blues Again
Tangled Up In Blue
The Times They Are a-Changin'
4th of July, Asbury Park (Sandy)
Atlantic City
Badlands
Blinded by the Light
Born in the U.S.A.
Born to Run
Cadillac Ranch
Cover Me
Dancing in the Dark
Darkness on the Edge of Town
Fade Away
Glory Days
Human Touch
Hungry Heart
I Wanna Marry You
I'm Goin' Down
I'm on Fire
Land of Hope and Dreams
My Hometown
Open All Night
Out in the Street
Point Blank
Prove It All Night
Rosalita (Come Out Tonight)
Sherry Darling
Spirit in the Night
Streets of Philadelphia
Tenth Avenue Freeze-Out
The Promised Land
The Rising
Thunder Road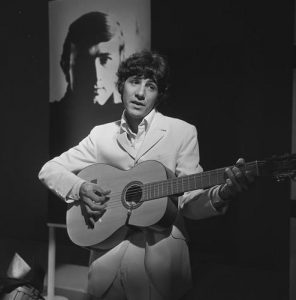 Another Saturday Night
Can't Keep It In
Don't Be Shy
Father and Son
Foreigner Suite
Hard Headed Woman
Here Comes My Baby
How Can I Tell You
I Love My Dog
If I Laugh
If You Want to Sing Out, Sing Out
Into White
Lady D'Arbanville
Longer Boats
Moonshadow
Morning Has Broken
Oh Very Young
Old Schoolyard
On The Road To Find Out
Peace Train
Ramadan Moon
Rubylove
Sad Lisa
Sitting
The First Cut Is the Deepest
The Hurt
The Wind
Trouble
Tuesday's Dead
Two Fine People
Where Do the Children Play?
Wild World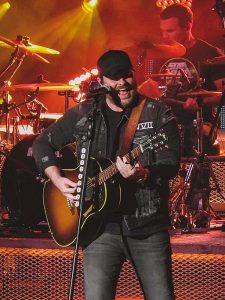 Aw Naw
Hangin' On
I Can Take It from There
I'm Comin' Over
Lonely Eyes
Losing Sleep
Neon
Sober Saturday Night
Think of You
Tomorrow
Who I Am with You
You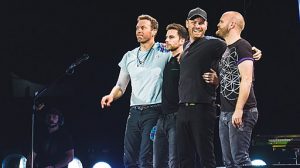 A Sky Full of Stars
Adventure of a Lifetime
Always in My Head
Amsterdam
Arabesque
Birds
Clocks
Don't Panic
Everglow
Every Teardrop
Every Teardrop Is a Waterfall
Everything's Not Lost
Fix You
Fun
Green Eyes
Hurts Like Heaven
Hymn for the Weekend
Hypnotised
In My Place
Ink
Life in Technicolor ii
Lost!
Lost+
Lovers in Japan
Low
Magic
Major Minus
Oceans
Orphans
Paradise
Politik
Princess of China
Shiver
Something Just Like This
Speed of Sound
Spies
Strawberry Swing
Swallowed in the Sea
Talk
The Scientist
Til Kingdom Come
Trouble
Twisted Logic
Up&Up
Us Against the World
Violet Hill
Viva La Vida
We Never Change
Yellow
Yes / Chinese Sleep Chant
A Long December 
A Murder of One
Accidentally In Love
All My Friends
American Girls
Amy Hit the Atmosphere
Angels of the Silences
Anna Begins
Another Horsedreamer's Blues
Big Yellow Taxi
Black and Blue
Butterfly in Reverse
Catapult
Colorblind
Come Around
Daylight Fading
Earthquake Driver
Einstein on the Beach (For an Eggman)
Four Days
Ghost Train
God of Ocean Tides
Good Time
Goodnight Elisabeth
Goodnight L.A.
Hanginaround
Have You Seen Me Lately?
Holiday In Spain
If I Could Give All My Love -or- Richard Manuel Is Dead
I'm Not Sleeping
Mercury
Miami
Miller's Angels
Monkey
Mr. Jones
Mrs. Potter's Lullaby
New Frontier
Omaha
Palisades Park
Perfect Blue Buildings
Possibility Days
Rain King
Raining in Baltimore
Round Here
She Don't Want Nobody Near
Sullivan Street
Time and Time Again
Walkaways
Washington Square
When I Dream of Michelangelo
You Can't Count on Me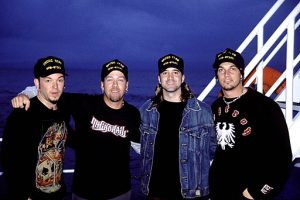 Bullets
Don't Stop Dancing
Hide
Higher
My Sacrifice
One Last Breath
Weathered
With Arms Wide Open
Ants Marching
Crash Into Me
Crush
Don't Drink The Water
Grace Is Gone
The Space Between
Too Much
What Would You Say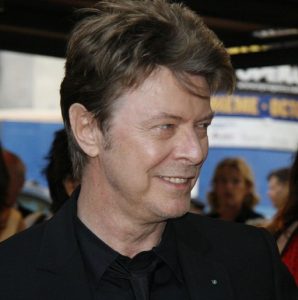 1984
Absolute Beginners
Always Crashing in the Same Car
As the World Falls Down
Ashes to Ashes
Blue Jean
Boys Keep Swinging
Cat People (Putting Out Fire)
Changes
China Girl
Dancing in the Street
Drive In Saturday
Fame
Fantastic Voyage
Fashion
Golden Years
Hallo Spaceboy
Heroes
I'm Afraid of Americans
John, I'm Only Dancing
Jump They Say
Lazarus
Let's Dance
Life on Mars?
Modern Love
Moonage Daydream
Oh! You Pretty Things
Panic in Detroit
Rebel Rebel
Rock 'n' Roll Suicide
Sorrow
Space Oddity
Star
Starman
Suffragette City
Sweet Thing
Teenage Wildlife
The Bewlay Brothers
The Jean Genie
The Prettiest Star
The Width of a Circle
This Is Not America
Time
Time Will Crawl
TVC 15
Under Pressure
Where Are We Now?
Wild Is the Wind
Ziggy Stardust
A Little Less Conversation
All Shook Up 
Always On My Mind
An American Trilogy
And I Love You So
Are You Lonesome Tonight?
Blue Suede Shoes
Burning Love
Can't Help Falling in Love
Don't Be Cruel
For the Heart
Good Luck Charm
Heartbreak Hotel
Home Is Where the Heart Is
Hound Dog
I'll Remember You
If I Can Dream
In the Ghetto
It's Now or Never
I've Lost You
Jailhouse Rock
Just Pretend
Love Me Tender
My Boy
Patch It Up
Pledging My Love
Polk Salad Annie
Return to Sender
Steamroller Blues
Suspicious Minds
Trouble
Way Down
You Gave Me a Mountain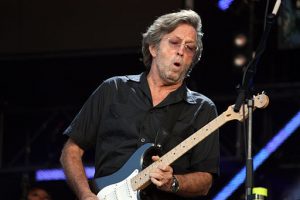 Cocaine
Crossroads
Layla
Sunshine of Your Love
Tears In Heaven
Wonderful Tonight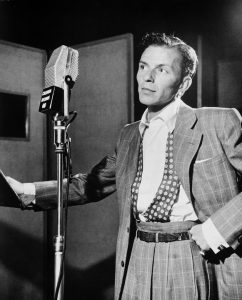 All My Tomorrow's
All or Nothing at All
Always
Angel Eyes
Anything Goes
Born Free
Come Fly With Me
Don't Worry 'Bout Me
Fly Me to the Moon
For Once in My Life
I Concentrate on You
I Get A Kick Out Of You
I Sing The Songs
I Thought About You
I've Got You Under My Skin
I'm a Fool to Want You
In The Wee Small Hours Of The Morning
It Happened In Monterey
It Was A Very Good Year
It's Nice to Go Traveling
I've Got a Crush on You
I've Got The World On A String
I've Got You Under My Skin
Learnin' the Blues
Like Someone In Love
Love and Marriage
Love Is Here to Stay
Love's Been Good to Me
Mack the Knife
Mam'selle
My Funny Valentine
My Kind Of Town
My One And Only Love
My Way
New York, New York
Oh! What It Seemed to Be
Oh, Look At Me Now
Old Devil Moon
One for My Baby
Pennies From Heaven
Put Your Dreams Away
Something Stupid
Strangers in the Night
Summer Wind
Swingin Down the Lane
Tell Her You Love Her
That's Life
The Best Is Yet To Come
The September Of My Years
The Shadow of Your Smile
The Way You Look Tonight
Three Coins in the Fountain
Too Marvelous for Words
When Your Lover Has Gone
Witchcraft
Yesterday
You Brought a New Kind of Love (2007 – Remaster)
You Make Me Feel so Young
21 Guns 
American Idiot
Are We the Waiting
Back in the USA
Bang Bang
Basket Case
Before the Lobotomy
Boulevard of Broken Dreams
Brain Stew
Fire, Ready, Aim
Geek Stink Breath
Give Me Novacaine / She's a Rebel
Good Riddance
Hitching A Ride
Holiday
Jesus of Suburbia
Know Your Enemy
Last Night on Earth
Last of the American Girls
Letterbomb
Macy's Day Parade
Meet Me on the Roof
Minority
Restless Heart Syndrome
She
St. Jimmy
Still Breathing
Wake Me Up When September Ends
Walking Contradiction
Welcome to Paradise
Whatsername
When I Come Around
Civil War Don't Cry Estranged Mr. Brownstone November Rain Paradise City Patience Rocket Queen Sweet Child O' Mine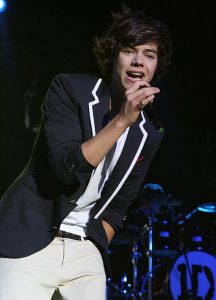 Adore You
Cherry
Falling
From the Dining Table
Golden
Kiwi
Lights Up
Sign of the Times
Two Ghosts
Watermelon Sugar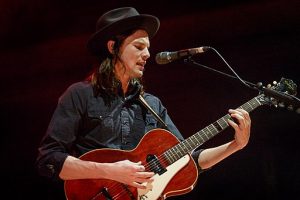 Hold Back the River
If You Ever Want to Be in Love
Let It Go
Pink Lemonade
Scars
Us
Wild Love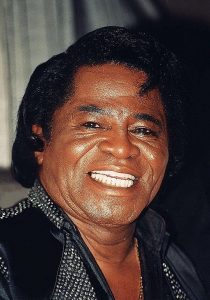 Call Me Super Bad
Escape-Ism
Funky Drummer
Funky President
Get on Good Foot, Part 1
Get Up I Feel Like Being A Sex Machine
Get Up Offa That Thing
Get Up, Get Into It, Get Involved
Gonna Have A Funky Good Time
Goodbye My Love
I Don't Want Nobody to Give Me Nothing
I Got a Feeling
I Got Ants in My Pants
I Got You
It's A Man's World
It's Too Funky In Here
Living in America
Man's World
Mind Power
Mother Popcorn
Papa Don't Take No Mess
Papa's Got a Brand New Bag
People Get Up and Drive Your Funky Soul
Say It Loud – I'm Black And I'm Proud [Live In Dallas]
Sex Machine
Soul Power
Talkin' Loud and Sayin' Nothing
The Boss
The Payback
Theme From King Heroin
There Was a Time
Try Me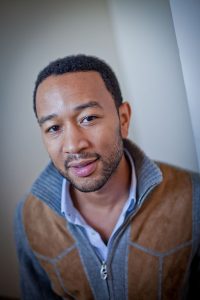 A Good Night
Actions
All of Me
Beauty and the Beast
Bigger Love
Bridge Over Troubled Water
Conversations in the Dark
Everybody Knows
Glory
Green Light
Hang On in There
Heaven
I Know Better
If You're Out There
Last Time I Say Sorry
Like I'm Gonna Lose You
Love Me Now
Made to Love
Never Break
Number One
One Man Can Change the World
One Woman Man
Ordinary People
P.D.A. (We Just Don't Care)
Penthouse Floor
Preach
Save Room
Shine
So High
Stay with You
Stereo
Surefire
This Time
Tonight
Tonight (Best You Ever Had)
U Move, I Move
Unforgettable
Used to Love U
Wake Up Everybody
We Need Love
What Christmas Means to Me
Who Do We Think We Are
You & I (Nobody in the World)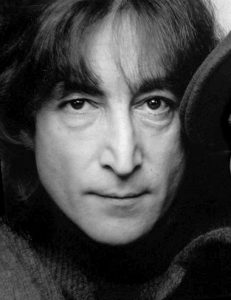 Happy Xmas (War Is Over)
Imagine
Jealous Guy
Mother
Oh My Love
Stand By Me
Starting Over
Watching The Wheels
Woman
Working Class Hero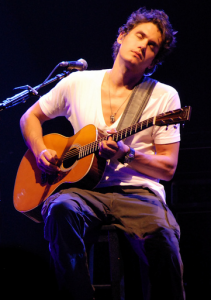 Belief
Bigger Than My Body
Clarity
Daughters
Dreaming with a Broken Heart
Gravity
No Such Thing
Say
Stop This Train
Waiting on the World to Change
Why Georgia
Your Body Is a Wonderland
Folsom Prison Blues
Hurt
I Walk the Line
Ring of Fire
Sunday Morning Coming Down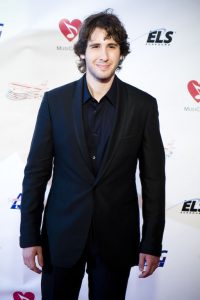 February Song
Granted
In Her Eyes
Remember When It Rained
You Are Loved (Don't Give Up)
You Raise Me Up
Lady
She Believes In Me
Through the Years
We've Got Tonight
You Decorated My Life
Islands in the Stream
The Gambler
A House Is Not a Home
Dance with My Father
Don't Want to Be a Fool
I'd Rather
Ain't No Good Life
All I Can Do Is Write About It
Am I Losin'
Born to Run
Call Me the Breeze
Comin' Home
Cry for the Bad Man
Don't Ask Me No Questions
Down South Jukin'
Every Mother's Son
Four Walls of Raiford
Free Bird
Gimme Three Steps
Honky Tonk Night Time Man
I Ain't The One
I Got The Same Old Blues
I Know A Little
I Need You
I Never Dreamed
Made in the Shade
Mississippi Kid
Mr. Banker
Need All My Friends
On the Hunt
One More Time
Poison Whiskey
Preacher Man
Red, White & Blue
Roll Gypsy Roll
Saturday Night Special
Searching
Simple Man
Smokestack Lightning
Still Unbroken
Swamp Music
Sweet Home Alabama
T For Texas
Take Your Time
That Smell
The Ballad of Curtis Loew
The Needle and the Spoon
Things Goin' On
Travelin' Man
Truck Drivin' Man
Tuesday's Gone
Was I Right or Wrong
What's Your Name?
Whiskey Rock-A-Roller
Wino
Workin' For MCA
You Got That Right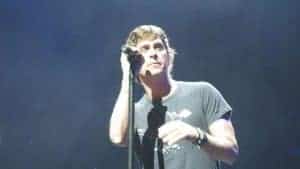 3 A.M.
All Your Reasons
Angry
Back 2 Good
Bent
Crutch
Disease
How Far We've Come
If You're Gone
Last Beautiful Girl
Long Day
Mad Season (Come Undone)
Push
Real World
Unwell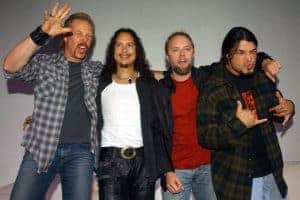 Creeping Death
Fade to Black
Master of Puppets
Nothing Else Matters
One
Orion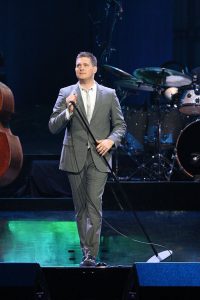 Comin' Home Baby
Crazy Love
Cry Me a River
Everything
Feeling Good
Haven't Met You Yet
Hold On
Home
How Can You Mend a Broken Heart
It Had Better Be Tonight
Kissing a Fool
Lost
Me and Mrs. Jones
Save the Last Dance for Me
Sway
To Love Somebody
You Make Me Feel So Young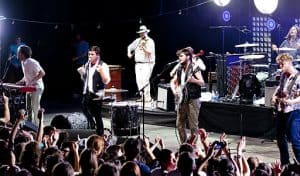 After the Storm
Awake My Soul
Babel
Believe
Beloved
Below My Feet
Blind Leading the Blind
Broken Crown
Cold Arms
Ditmas
Dust Bowl Dance
Forever
Ghosts That We Knew
Guiding Light
Hold on to What You Believe
Holland Road
Hopeless Wanderer
Hot Gates
I Gave You All
I Will Wait
If I Say
Learn Me Right
Liar
Little Lion Man
Lover of the Light
Lover's Eyes
Monster
Not With Haste
Only Love
Picture You
Reminder
Roll Away Your Stone
song
The Boxer
The Wild
The Wolf
There Will Be Time
Timshel
Tompkins Square Park
Where Are You Now
Whispers in the Dark
White Blank Page
Wild Heart
Winter Winds
Woman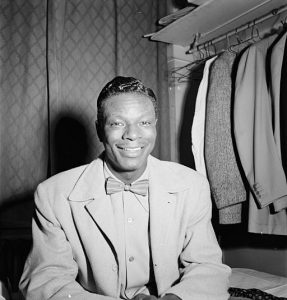 A Nightingale Sang in Berkeley Square
An Affair to Remember
Answer Me
Autumn Leaves
Ballad of Cat Ballou
Ballerina
Because of Rain
But Beautiful
Day In – Day Out
Forgive My Heart
God Rest Ye Merry Gentlemen
It's Almost Like Being In Love
Let's Face The Music And Dance
Let's Fall In Love
L-O-V-E
Love Is Here to Stay
More
Orange Colored Sky
Route 66
Someone's in the Kitchen with Dinah
Stardust
Tenderly
The Christmas Song
The Frim Fram Sauce
The Party's Over
The Sand and the Sea
The Very Thought of You
There Goes My Heart
Unforgettable
When I Fall In Love
Yo Vendo Unos Ojos Negros
A Little Bit Me, A Little Bit You
America
And the Grass Won't Pay No Mind
Be
Beautiful Noise
Brooklyn Roads
Brother Love's Traveling Salvation Show
Cherry, Cherry
Cracklin' Rosie
Cunchy Granola Suite
Desirée
Do It
Done Too Soon
Forever In Blue Jeans
Girl, You'll Be a Woman Soon
He Ain't Heavy, He's My Brother
Heartlight
Hell Yeah
Hello Again
Hey Louise
Holly Holy
I Am…I Said
I Got the Feelin' (Oh No, No)
I'm a Believer
I'm Alive
I've Been This Way Before
If You Know What I Mean
Kentucky Woman
Lonely Looking Sky
Longfellow Serenade
Love On The Rocks
Morningside
New Orleans
Play Me
Pretty Amazing Grace
Red Red Wine
September Morn
Shilo
Signs
Solitary Man
Song Sung Blue
Soolaimon
Sunday Sun
Sweet Caroline
Thank The Lord For The Night Time
The Story Of My Life
Walk On Water
We
Yesterday's Songs
You Don't Bring Me Flowers
You Got to Me
You Make It Feel Like Christmas
Because of You
Feelin' Way Too Damn Good
Figured You Out
How You Remind Me
Never Again
Rockstar
Someday
Too Bad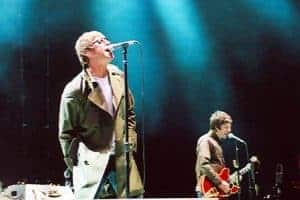 These Oasis songs were sung by Liam Gallagher, who is a baritone:
(It's Good) to Be Free
Acquiesce
All Around the World
Bring It on Down
Cast No Shadow
Champagne Supernova
Cigarettes & Alcohol
Columbia
D' You Know What I Mean?
Don't Go Away
Don't Look Back In Anger
Fade Away
Gas Panic!
Go Let It Out
Going Nowhere
Hello
Hey Now!
I Hope, I Think, I Know
It's Gettin' Better (Man!!)
Let There Be Love
Let's All Make Believe
Listen Up
Live Forever
Lyla
Married With Children
My Big Mouth
Rock 'n' Roll Star
Rockin' Chair
Roll With It
Round Are Way
Shakermaker
She's Electric
Slide Away
Some Might Say
Songbird
Stand by Me
Stay Young
Step Out
Supersonic
Talk Tonight
Thank You for the Good Times
The Hindu Times
The Importance of Being Idle
The Meaning of Soul
The Shock of the Lightning
Underneath the Sky
Whatever
Who Feels Love?
Wonderwall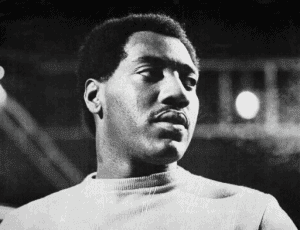 A Change Is Gonna Come
A Little Tenderness
Chained and Bound
Cigarettes and Coffee
Come to Me
Day Tripper
Direct Me
Down In The Valley
Fa-Fa-Fa-Fa-Fa
For Your Precious Love
Hard to Handle
I Can't Turn You Loose
I Love You More Than Words Can Say
I've Been Loving You Too Long
I've Got Dreams to Remember
Just One More Day
Love Man
Mr. Pitiful
My Girl
My Lover's Prayer
Ole Man Trouble
Satisfaction
Security
Shake
Stand by Me
That's How Strong My Love Is
The Dock of the Bay
The Happy Song
These Arms of Mine
Try a Little Tenderness
You Don't Miss Your Water
You Left the Water Running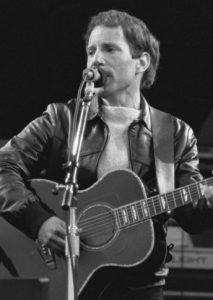 50 Ways to Leave Your Lover
American Tune
Born at the Right Time
Can't Run But
Crazy Love, Vol. II
Diamonds on the Soles of Her Shoes
Duncan
Gone at Last
I Know What I Know
Kodachrome
Late in the Evening
Loves Me Like a Rock
Me and Julio Down by the Schoolyard
Mother and Child Reunion
My Little Town
Peace Like a River
Rene and Georgette Magritte with Their Dog After the War
Run That Body Down
Slip Slidin' Away
Something So Right
St. Judy's Comet
That Was Your Mother
The Boy in the Bubble
The Cool, Cool River
The Obvious Child
The Werewolf
Train in the Distance
Under African Skies
Wristband
You Can Call Me Al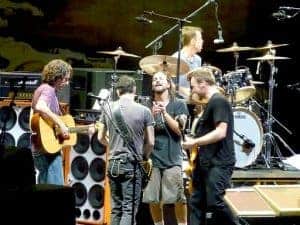 Alive
Better Man
Black
Come Back
Corduroy
Crazy Mary
Dance Of The Clairvoyants
Daughter/Instant Karma
Do the Evolution
Elderly Woman Behind The Counter
Even Flow (Encore)
Given to Fly
Hail, Hail
Hard to Imagine
Help Help
I Am Mine
In Hiding
Jeremy
Just Breathe
Last Kiss
Long Road
Lukin
Nothing as It Seems
Nothingman
Oceans
Of the Girl
Off He Goes
Once
Present Tense
Release
Smile
Spin the Black
Spin the Black Circle
State of Love and Trust
Thumbing My Way
Tremor Christ
Who You Are
Why Go
Wishlist
World Wide Suicide
Yellow Ledbetter
Diamonds and Pearls
I Wanna Be Your Lover
Let's Go Crazy
Purple Rain
When Doves Cry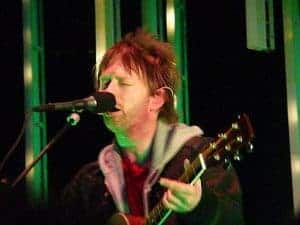 15 Step
A Wolf at the Door
Airbag
All I Need
Climbing Up the Walls
Creep
Everything in Its Right Place
Exit Music
Fake Plastic Trees
Fitter Happier
High & Dry
How to Disappear Completely
Identikit
Idioteque
Jigsaw Falling Into Place
Just
Karma Police
Let Down
Lift
Like Spinning Plates
Lucky
No Surprises
Nude
Paranoid Android
Reckoner
Street Spirit (Fade Out)
Talk Show Host
There there
True Love Waits
Videotape
Weird Fishes/Arpeggi
You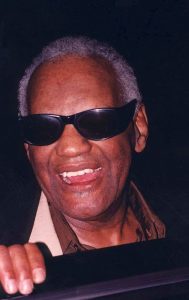 A Song for You
Am I Blue
America The Beautiful
Bye Bye Love
C.C. Rider
Can't Stop Loving You
Don't Change On Me
Ellie My Love
Fifty Nifty United States
Georgia On My Mind
Hallelujah I Just Love Her So
Hallelujah, I Love Her
Hit the Road Jack
I Can't Stop Loving You
I Found My Baby There
I Got a Woman
If It Wasn't for Bad Luck
It Ain't Easy Being Green
Let It Be
Let's Go Get Stoned
Mary Ann
Mess Around
One Mint Julep
Papa Loves Mambo
Seven Spanish Angels
Shake Your Tailfeather
Sinner's Prayer
Sticks and Stones
Swanee River Rock
Sweet Memories
What'd I Say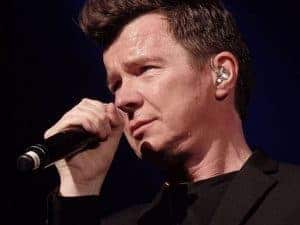 Hold Me in Your Arms
Never Gonna Give You Up
She Wants to Dance with Me
Together Forever
Whenever You Need Somebody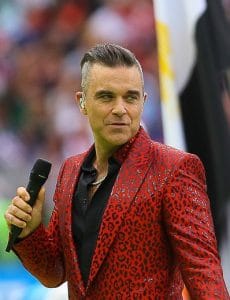 Advertising Space
Angels
Better Man
Beyond the Sea
Candy
Come Undone
Eternity
Feel
Go Gentle
Let Love Be Your Energy
Let Me Entertain You
Love My Life
Lovelight
Me and My Monkey
Millennium
Misunderstood
No Regrets
Old Before I Die
Party Like a Russian
Rock DJ
Sexed Up
Shame
She's Madonna
She's the One
Somethin' Stupid
Something Beautiful
Supreme
The Road to Mandalay
Tripping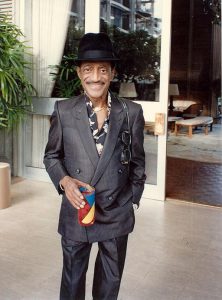 All Of You
And This Is My Beloved
As Long as She Needs Me
Baretta's Theme
Birth of the Blues
Bye Bye Blackbird
Don't Blame the Children
Eee-O Eleven
Golden Boy
Gonna Build A Mountain
Hey There
If My Friends Could See Me Now
I'll Begin Again
I'm a Brass Band
Impressions
I've Got You Under My Skin
I've Gotta Be Me
Love Is All Around
Mr Bojangles
My Way
Please Don't Talk About Me When I'm Gone
Rhythm Of Life
September Song
Something's Gotta Give
Talk To The Animals
That Old Black Magic
The Candy Man
The Shelter of Your Arms
This Guy's In Love With You
Too Close For Comfort
What Kind of Fool Am I
Who Can I Turn to
Santana Featuring Rob Thomas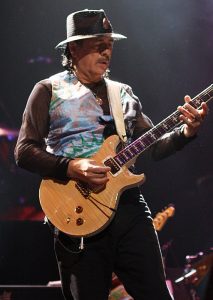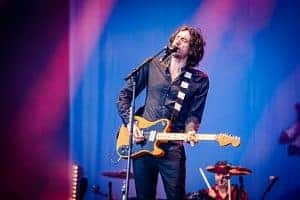 Chasing Cars
Hands Open
Open Your Eyes
Set the Fire to the Third Bar
Shut Your Eyes
You're All I Have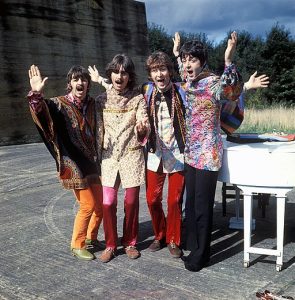 These songs by The Beatles were sung by John Lennon and Ringo Starr, both baritones:
A Day in the Life
All You Need is Love
Come Together
Don't Let Me Down
I Am the Walrus
In My Life
Love Me Do
Lucy in the Sky With Diamonds
Octopus's Garden
Strawberry Fields Forever
Twist and Shout
We Can Work It Out
Yellow Submarine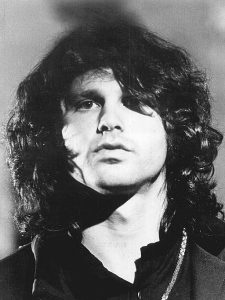 Break on Through (To the Other Side)
Light My Fire
The End
When the Music's Over
A Long Long Long Time Ago
Cap in Hand
Come On Nature
Get Ready
Hate My Love
I Would Walk 500 Miles
I'm on My Way
I'm Gonna Be
In Recognition
King of the Road
Let's Get Married
Letter From America
Life With You
Love Can Move Mountains
Make My Heart Fly
Not Cynical
Oh Jean
Over and Done With
Scotland's Story
Should Have Been Loved
Spinning Around in the Air
Streets of Edinburgh
Sunshine on Leith
The Doodle Song
The Joyful Kilmarnock Blues
Then I Met You
There's a Touch
These Arms of Mine
Throw the 'R' Away
What Makes You Cry?
Whatever You've Got
Whole Wide World
(I Can't Get No) Satisfaction
19th Nervous Breakdown
2000 Light Years From Home
All Down the Line
Angie
As Tears Go By
Back Street Girl
Beast of Burden
Brown Sugar
Can't You Hear Me Knocking
Child of the Moon
Citadel
Dance, Part 1
Dead Flowers
Gimme Shelter
Harlem Shuffle
Heaven
Honky Tonk Women
It's Only Rock 'n' Roll (but I Like It)
It's All Over Now
Jumpin' Jack Flash
Lady Jane
Let's Spend The Night Together
Living In A Ghost Town
Love in Vain
Midnight Rambler
Miss You
Mixed Emotions
Moonlight Mile
Mother's Little Helper
Paint It Black
Ruby Tuesday
Shattered
She Was Hot
She's A Rainbow
She's So Cold
Start Me Up
Sweet Black Angel
Sweet Virginia
Sympathy For The Devil
The Last Time
Time Is On My Side
Tumbling Dice
Under My Thumb
Undercover of the Night
Ventilator Blues
Waiting on a Friend
Wild Horses
You Can't Always Get What You Want
You Got the Silver
Beer Can't Fix
Craving You
Life Changes
Look What God Gave Her
Marry Me
Remember You Young
Sixteen
Unforgettable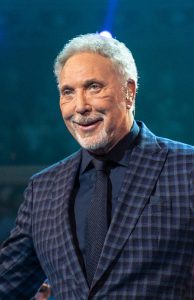 Baby, It's Cold Outside
Burning Down The House
Delilah
Green, Green Grass Of Home
If I Only Knew
I'll Never Fall in Love Again
It's Not Unusual
Sexbomb
She's A Lady
The Green Green Grass of Home
With These Hands
Without Love (There Is Nothing)
3 Miles High
All I Want to Do Is Rock
Animals
As You Are
Battleships
Closer
Coming Around
Driftwood
Flowers in the Window
Idlewild
J. Smith
Kissing in the Wind
Love Will Come Through
Luv
Magnificent Time
More Than Us
My Eyes
Pipe Dreams
Re-offender
Selfish Jean
She's So Strange
Side
Slide Show / Blue Flashing Light
The Beautiful Occupation
The Fear
The Humpty Dumpty Love Song
The Last Laugh of the Laughter
Tied to the 90's
Turn
Under the Moonlight
Why Does It Always Rain on Me
Writing to Reach You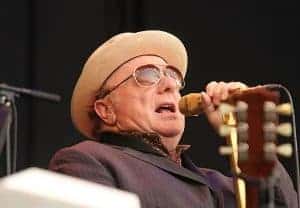 And It Stoned Me
And the Healing Has Begun
Ballerina
Blue Money
Brand New Day
Bright Side of the Road
Bring It on Home to Me
Brown Eyed Girl
Caledonia Soul Music
Caravan
Crazy Love
Cyprus Avenue
Days Like This
Did Ye Get Healed
Domino
Have I Told You Lately
Jackie Wilson Said
Listen to the Lion
Madame George
Moondance
Queen of the Slipstream
Real Real Gone
Someone Like You
Summertime in England
Sweet Thing
The Way Young Lovers Do
These Are the Days
Tupelo Honey
Warm Love
Whenever God Shines His Light
Wild Night
Wonderful Remark
Final thoughts on pop songs for baritones
If you're a baritone and you like singing pop songs, bookmark this page because it's your new best friend.
All that's left to say is we wish you all the best with your practise and performance.
Did we miss any baritones that you'd like to see included? Any other comments? Please have your say below.
3 Doors Down Punkrock19 / CC BY-SA
98 Degrees bobnjeff from Malden, MA / CC BY
Arctic Monkeys Sxanthony / CC BY-SA
Barry Manilow Weatherman90 at English Wikipedia / CC BY
Beck Raph_PH / CC BY
Ben E. King Kingkongphoto & www.celebrity-photos.com from Laurel  Maryland, USA / CC BY-SA
Bill Withers onetwothreefourfive / CC BY
Billy Idol possan / CC BY
Blake Shelton DoD News / CC BY
Bob Dylan Chris Hakkens / CC BY-SA
Boyz II Men John Mathew Smith & www.celebrity-photos.com from Laurel  Maryland, USA / CC BY-SA
Bruce Springsteen Springsteen_with_Telecaster.jpg: manu_gt500derivative work: Y2kcrazyjoker4 / CC BY-SA
Cat Stevens Photographer A. Vente / CC BY-SA 3.0 NL
Chris Isaak Lars Richter aka LeBonyt / CC BY-SA
Chris Young RebKara / CC BY-SA
Coldplay Raph_PH / CC BY
Counting Crows Taylor Spaulding / CC BY-SA
Creed PA3 Barry Lane / Public domain
Dave Matthews Band Moses / CC BY
David Bowie Arthur from Westchester County north of NYC, USA, at [email protected] / CC BY-SA
Elvis Presley Tzali / CC0
Eric Clapton Majvdl / CC BY-SA
Frank Sinatra
George Ezra Paul Hudson from United Kingdom / CC BY
Green Day Sven-Sebastian Sajak (Sven0705) / CC BY-SA
Guns N' Roses Ed Vill from Mexico City (Web oficial Frank Ferrer) / CC BY
Harry Styles Eva Rinaldi / CC BY-SA
Hozier Kayla Johnson from Seattle, United States / CC BY
James Bay pitpony.photography / CC BY-SA
James Brown John Mathew Smith & www.celebrity-photos.com from Laurel  Maryland, USA / CC BY-SA
John Legend Thatcher Hullerman Cook / CC BY-SA
John Lennon Lennons_by_Jack_Mitchell.jpg: Jack Mitchellderivative work: TheCuriousGnome / CC BY-SA
John Mayer Eric Chan / CC BY
Johnny Cash Dillan Stradlin / CC BY-SA
Josh Groban christopher simon / CC BY
Josh Turner Gage Skidmore from Peoria, AZ, United States of America / CC BY-SA
Kenny Rogers Eva Rinaldi / CC BY-SA
Khalid MTV International / CC BY
Lewis Capaldi Tuomas Vitikainen / CC BY-SA
Luther Vandross ImagePros / CC BY
Lynyrd Skynyrd Andrew King / CC BY
Matchbox Twenty Martini / CC BY-SA
Metallica 20 minutos / CC BY-SA 2.1 ES
Michael Bublé Eva Rinaldi / CC BY-SA
Mumford & Sons Andrea Sartorati / CC BY
Nat King Cole William P. Gottlieb / Public domain
Neil Diamond Angela George / CC BY-SA
Nickelback JKMusicGroup / CC BY
Nirvana Julie Kramer / CC BY-SA
Oasis Will Fresch / CC BY-SA
Otis Redding Volt Records / Public domain
Paul Simon Nationaal Archief, Den Haag, Rijksfotoarchief: Fotocollectie Algemeen Nederlands Fotopersbureau (ANEFO), 1945-1989 – negatiefstroken zwart/wit, nummer toegang 2.24.01.05, bestanddeelnummer 932-2092 / CC0
Pearl Jam Paul from United Kingdom / CC BY
Post Malone The Come Up Show / CC BY
Prince Nicolas Genin from Paris, France / CC BY-SA
Radiohead aon / CC BY
Ray Charles John Mathew Smith & www.celebrity-photos.com from Laurel  Maryland, USA / CC BY-SA
Rick Astley Wjack12 / CC BY-SA
Robbie Williams Дмитрий Садовников / CC BY-SA 3.0 GFDL
Sammy Davis Jr photo by Alan Light / CC BY
Santana Featuring Rob Thomas Eva Rinaldi / CC BY-SA
Snow Patrol © Markus Felix | PushingPixels (contact me) / CC BY-SA
Staind Concerttour / CC BY-SA
Steve Miller Band Tim Brown / CC BY-SA
The Beatles Parlophone Music Sweden / CC BY
The Doors Elektra Records / Public domain
The Proclaimers Bryan Ledgard / CC BY
The Rolling Stones Raph_PH / CC BY
Thomas Rhett Lunchbox LP / CC BY
Tom Jones Raph_PH / CC BY
Travis Scott Active Magazine / CC BY
Van Morrison Jarvin / CC BY-SA